If you're a pet lover, how would you feel about roughly two out of every three animals that come into Hendricks County Animal Control are euthanized? For cats, that rate is even worse.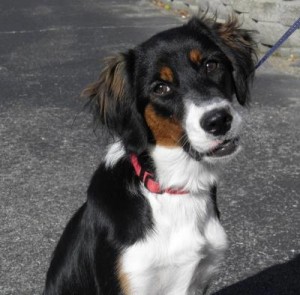 It's not that Animal Control 
wants
to euthanize these homeless, abandoned and stray animals; the facility simply isn't designed or funded to provide the care, rehabilitation and adoption that the animals need.
Misty Eyes Animal Shelter & Learning Center
 is working with Animal Control to change that terrible statistic? In just one year, Misty Eyes has saved and adopted out more than 100 animals that would have otherwise been put to death. I recently learned about Misty Eyes when one of its co-founders, Renee Harlor, came to speak to the
Kiwanis Club of Danville
. Harlor and Cherie Fox founded the all-volunteer, not-for-profit Misty Eyes in
Brownsburg, Ind.
, in 2011 with the goal of reducing Hendricks County's alarming euthanasia rate. A lifelong animal lover, Harlor moved to
Hendricks County
from upstate New York a few years ago and was surprised and dismayed to learn that there aren't any no-kill animal shelters in the county. She told a delightful story about a dog named Misty that she adopted several years ago. Misty had some behavioral issues and needed considerable time and attention to adjust to Harlor. Harlor admitted that she started to lose faith that Misty was the dog for her and considered returning her to the adoption agency, but at the urging of family and friends, Harlor gave Misty a second chance.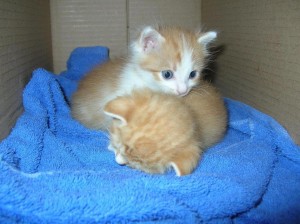 The result has been a long-term bond and very rewarding relationship between the two. The experience also fueled Harlor to get involved with coming to the aid of other animals who need a second chance -- and she's doing it in Misty's name. Misty Eyes currently operates a foster program, working with Animal Control to rescue animals who are scheduled to be euthanized, placing them in foster homes, and then finding them what Harlor refers to as "forever homes." What really captured my attention, though, was what Misty Eyes plans to do in the future. Harlor said that the organization is in the process of raising money to construct an adoption and learning center that will not only serve residents of Hendricks County, but also people from other Central Indiana counties.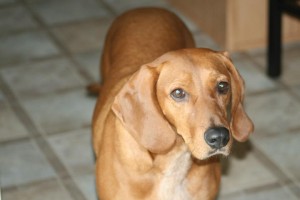 Therein, the animals rescued by Misty Eyes can be housed, cared for, exercised and displayed for potential adoption. The facility also will become a permanent home for the already operational learning center -- providing free and low-cost education on everything you need to know about owning and caring for a pet. Harlor reported that in its first year of existence, Misty Eyes provided more than 20 free humane education programs to current and potential pet owners from all over Central Indiana. She expects that number to grow considerably upon the completion of the planned facility. The organization has already raised about $25,000 toward what they need for a permanent building, and they hope to raise even more on Nov. 3 when they host "
Raise the Woof
" at the Crowne Plaza Indianapolis Airport Hotel beginning at 7 p.m.
Purchase tickets
to the event and enjoy great food, desserts, music, and wine. There will also be a silent auction, and overnight accommodations are available. For more information about the event, visit this
website
.