A new year, a new start. If you are like many good-willed Americans you have a list of things that you would like to change in your life for 2014. For many, it's a few things you want to focus on to become more of the person you would like to be. The University of Scranton just published a research study last week of American's top 10 resolutions.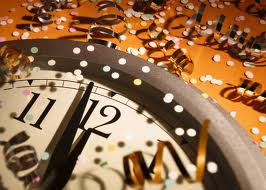 They include: losing weight, getting organized, spending less, saving more, enjoying life to the fullest, staying fit and healthy, learning something exciting, quitting smoking, helping others reach their dreams, falling in love and spending more time with family. These are all great things to aspire for in 2014, some are more challenging than others but all can be achieved. So why don't you let a sister help you out. I've taken a few of these popular resolutions and came up with ways to achieve your goals in
Hendricks County
:
Enjoy Life to the Fullest 
-- That is exactly what we try to help visitors and residents do every day here at Visit Hendricks County. From learning more about attractions like the Mayberry Cafe and Lucas Oil Raceway to finding out what event is happening this weekend, you only need to keep up with us for all the latest happenings. You can
request a Visitors Guide
,
sign up for our monthly visitor newsletters
, keep current by following our
Events Calendar
or become a subscriber to our insider blog by adding your e-mail address above in the right-hand column. You can also follow Visit Hendricks County on
Facebook
and
Twitter
.
Lose Weight/Stay Fit & Healthy --
I'm not gonna lie. This one tops my list every year, and this year is no different. As I look to shed some baby weight, I'm looking for the best places. Hendricks County is home to some awesome fitness facilities and group fitness classes. Below are just a few of my favorites: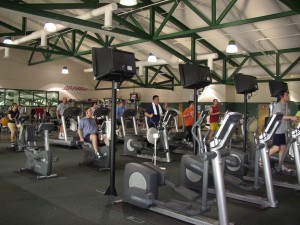 Plainfield Recreation & Aquatic Center -- This place truly has it all for the young and old alike. From great workout classes, an awesome indoor pool, basketball courts, all the equipment you would need and an indoor running track, there is something for everyone. Visitors can purchase day passes at a reasonable rate. Another great perk of this center is the Silver Sneakers group for those with that included on their Medicare insurance. This facility has several classes that are specifically designed for this age group and are free of charge through this program.
Move Fitness -- This roving fitness group in Hendricks County is certainly on the move and making big results! Move Fitness offers a variety of classes ranging from kickboxing to zumba to cross fit. My favorite part is the closeness and accountability it offers. They even have several different offerings to fit your location, schedule and preference.
Sky Zone Indoor Trampoline Park -- Get your bounce on at this indoor trampoline park! Kids bouncing off the walls...let them literally while the whole family gets a good workout. Kick off your shoes, put on their custom shoes and bounce with the kids. This fun, action-packed outing will have the whole family not only fit but full of memories.
Learn Something Exciting 
-- Whether you have plans to attend college as a new freshman in 2014, return to finish a degree or follow a passion to learn more on a subject that interests you, Hendricks County has the resources to help attain those goals.
Hendricks County College Fair -- This college fair hosted by the Hendricks College Network is the largest of its kind in the area with college, university and trade school representatives present from across the nation and is for people of all ages from 5:30-8 p.m. on Feb. 27 at the Hendricks County 4-H Fairgrounds.
Spend More Time with Family
 -- This resolution to me is the most important and is well worth working on in the new year. There are several great choices of places in Hendricks County that cater to family time and memory making. Here are a few of my favorites this time of year:
UPaint Pottery Studio -- This adorable shop in Plainfield is the perfect place to get out of the cold and have some family fun. You don't have to be a Picasso to create a treasure your family will enjoy for years to come. The best part is it lets the kids get their hands dirty, and there is no mess at your house! Be sure to check out their calendar. They have a full listing of awesome offerings for people of all ages.
Hot Skates -- Nothing says family fun like a night at the roller rink. This family-fun activity will take you back to the 80's as this great rink in Avon offers loads of fun at a reasonable cost.
Monster Mini Golf -- This isn't your typical mini golf; it's a bit scarier. Try your hand at 18 holes with the family and experience the different monster-themed fun along the way at this Avon attraction.
I hope I've given you a few easy ways to achieve your resolutions in 2014. We can do this, we can be better. Here's to you!