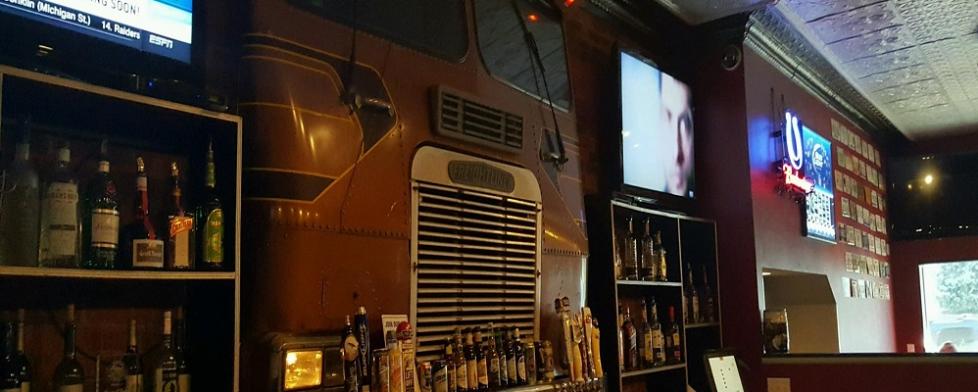 Dearest readers, if you are anything like me, you enjoy some insight about restaurants and local businesses. Often, you probably find yourself thinking, "Hmm, I was wondering what that place is?"
So, I thought I'd give you a little information about a popular watering hole and eatery on the Hendricks County Courthouse Square in Danville, Diesel's Sports Grille.
The Menu
Diesel's doesn't skimp on their serving sizes and have become known locally for their delicious burgers and wings, as well as a variety of appetizers and entrees.
You'll find classic sandwiches including Rueben, French dip, tenderloin, pulled pork, turkey club and Philly steak and cheese, as well as some specialty sandwiches like their grilled caprese -- an Italian grilled cheese that is served on Texas toast.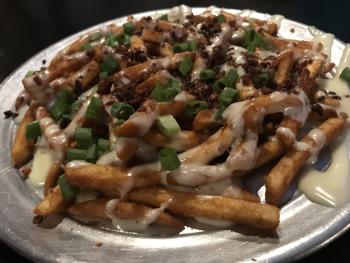 If you're looking for a good burger, you're sure to find one that will suit your palette with one of Diesel's Signature Burgers. Prefer things spicy? Perhaps their Mack Attack that comes topped with a sriracha cream or their jalapeno burger? If you're torn between a burger or a pulled pork sandwich, you might want to try their Heartland burger - topped with pulled pork, their house BBQ sauce, coleslaw, an egg and pepper jack cheese. 
My family has developed a list of favorites. My boys love the boneless wings at Diesel's. I've mentioned my youngest's love of all things spicy in previous posts and Diesel's medium and hot wings are his favorite. My husband likes to mix it up a bit and generally orders a few wings in Diesel's Asian sauce and a few in their house BBQ.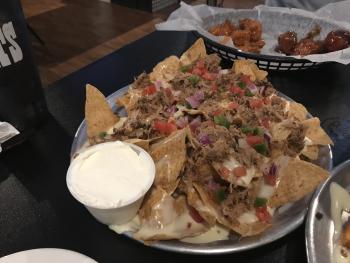 The one item my whole family can agree on is their fries, preferably, loaded. A hot tray of fries topped with cheese, bacon and green onion can be devoured by my five in under five minutes. 
The daughter and I like to order two items and then share them. One of those items always ends up being Diesel's loaded nachos with pulled pork. We love the combination.
For the adults, you'll find a fully stocked bar, a host of brews and a variety of specialty drinks.
Most entrees are $9-$12, appetizers (most of which are the size of a full meal) are under $8 and their kid's menu includes meals for $6 or less. Stop in on a Wednesday for 50 cent wings or Thursday for a burger and a beer for just $14. 
Diesel's also offers a $7 lunch menu Monday-Friday from 11 a.m.-2 p.m.
It's really good food.
The Atmosphere
So, I should probably specify that Diesel's is not a bar. They have a bar, a beautiful wood one in fact, and they serve adult beverages, but this is not a bar. Their "logo" and signage is bold, but the atmosphere is very laid back. 
This Sports Grille is a great place to visit after a long week of work to grab a bite with a friend or have a drink with your spouse. But it's also the place where you'll often find a small group of teens gathered for burgers and wings after practice, or families stopping in for lunch with their little sluggers -- in uniform and all -- between games on a Saturday.
All are welcome. There's no fuss. The service is quick and friendly, and the food is delicious. 
The Details
Diesel's is located at 20 W. Main St. in Danville on the north side of the Courthouse Square. They're open Monday-Thursday from 11 a.m.-midnight and Friday-Saturday from 11 a.m.-2 a.m.
Stop in soon for a quick, yummy bite and a cold beer or cocktail.