Calling all motorcyclists:  Do you need a great reason to get the bike out this weekend? How about two great reasons? On Sunday, Sept. 8, visit
Hendricks County
on your motorcycle and help two great causes by participating in the Ride for Health & Heroes.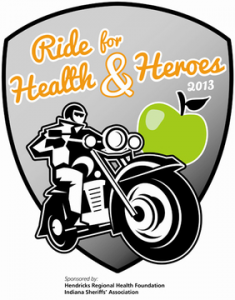 The
Ride for Health & Heroes
is sponsored by the 
Hendricks Regional Health
 Foundation and the
Indiana Sheriff's Association
and will begin at 10 a.m. Sunday at the
Hendricks County 4-H Fairgrounds
in
Danville, Indiana
. Following rider instructions, a hero tribute, blessing of the bikes, and the National Anthem, riders will hit the road at 11 a.m. to enjoy a scenic ride in and around Hendricks County. The ride will also be police-escorted. This is cool for a couple of reasons. First, cars will get out of the way and not run you over. Second, the police are taking riders to
Plainfield, Indiana
, for a unique experience:  a drive around the Emergency Vehicles Operations Course at the
Indiana Law Enforcement Academy
. This is the only ride that allows civilians the opportunity to drive the course that law enforcement officers use for training! Riders will return to the 4-H Fairgrounds by about 2:30 p.m. and then enjoy some food from
Diggity Gourmet Dawgs
, raffles, drawings, vendors and music for an hour until the event concludes. So what are the two great reasons for participating in the Ride for Health & Heroes? Babies, and the families of fallen law enforcement officers.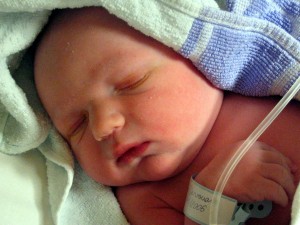 You see, there are
two
beneficiaries to this ride. The
Hendricks Regional Health Foundation
is one beneficiary, and they're using some of the proceeds from this event to purchase infant radiant heat warmers to help babies get off to a healthy start. What's an infant radiant heat warmer, you might ask? (I was curious, so I did a little research.) I'm no doctor, but from what I gather, they're overhead heating units that allow continuous warmth for babies who require constant attention from medical staff or lengthy testing that would otherwise expose them to the cold.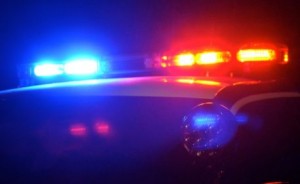 The other beneficiary of the Ride for Health & Heroes is the Indiana Sheriff's Association, and they're using their portion of the proceeds to help support the families of fallen law enforcement officers. According to 
one source
, we've lost 406 law enforcement officers statewide in Indiana. It's not hard to envision how catastrophic a situation like that is for the fallen officer's family. For just $25 for the driver and $5 for an additional rider, you can participate in this fun-filled day, see scenic Hendricks County, take a unique ride through a law enforcement training course, and support two wonderful causes. Preregistration is recommended, but not required. To register,
click here
. (Pre-registration also knocks $5 off the cost of the event shirt!) Get that bike shined up and ready to go for Sunday's Ride for Health & Heroes!