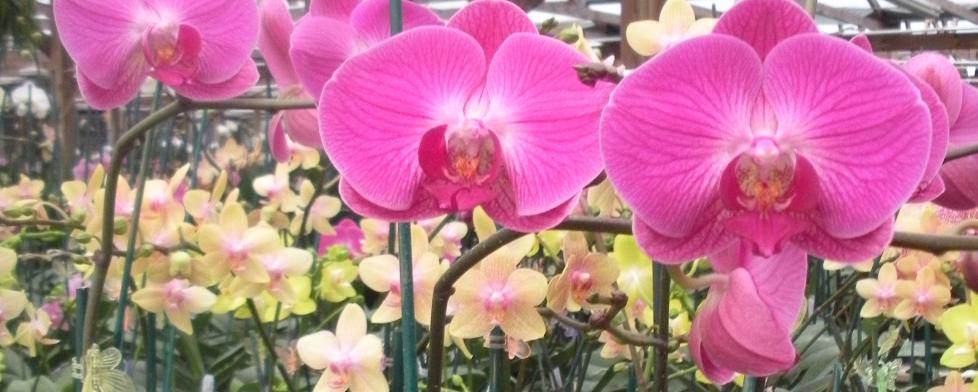 Traveling to a new area can be exciting; yet planning the trip can be overwhelming. Time is usually limited, so of course, visiting the best local shops/restaurants/attractions remains of utmost importance. Often, "the best" or "most popular" destinations require an insider's knowledge of the area.
That is where the Rural Routes to Main Street Cultural Trail comes in handy. If you are planning a visit to Central Indiana and want to experience our uniqueness and culture, this self-guided trail offers almost 40 destinations throughout Hendricks, Morgan, and Putnam counties. From DIY craft studios to craft breweries and amazing arts to mouthwatering eats, this cultural trail boasts destinations for all interests!
Stops along the three-county trail represent some of the best hidden gems that make or sell handmade goods. For a complete list of destinations, download or pick up the 2018 Cultural Trail Guidebook.
The guidebook provides a detailed map of all stops while dividing them into three categories for ease of planning your day, weekend or week-long visit. It also includes a brief description of each destination with its address, phone number, website (if applicable) and hours of operation.
Basically, Visit Hendricks County and its partners have done the work for you. You just have to grab a group of friends or your family, the guidebook and explore.
Today's post focuses on the seven new destinations that have been added to the trail in 2018. A brief description of each follows.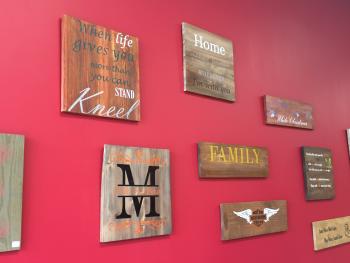 Bisque Barn Pottery Paint Studio (Avon)
Walk-ins are welcome in this DIY Studio. Create a one-of-a-kind masterpiece in this relaxing atmosphere.
Bisque Barn offers more than 400 pottery pieces, wood signs, canvas and glass. All supplies are provided to customize your creation, and the staff provides helpful tips.
Check out a previous blog post by Kelly Wallace who wrote about her wonderful experience at the Bisque Barn.
Garden Gate Gift and Flower Shop (North Salem)
The only returnee to the trail after a brief hiatus, Garden Gate Gift and Flower Shop is a wonderful, family-owned business with three stores in one. They offer a full-service flower shop, a huge variety of vintage items and a boutique for women's clothing and accessories. 
I stopped in on Valentine's Day to pick out last minute gifts for my daughters, so it was supposed to be a quick trip. However, I was a little distracted by all the vintage items, paintings/artwork by local artists and hand-crafted jewelry. If you plan on visiting, schedule extra time to peruse all the interesting offerings.
Check out Eric Ivie's blog post for an in-depth look at this hidden gem.
Brew Link Brewing (Plainfield)
Brew Link Brewing, in the heart of downtown Plainfield, offers 16 high quality beers on tap. The staff is very knowledgable about the beers and will guide you based on your tastes.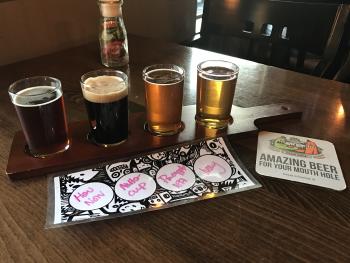 Their beers have a uniqueness about them. My favorite is the Ivory White Stout. It has all the strong stout flavors you would expect but looks like a blonde ale.
I love IPAs and can't wait to try the Pretty Awkward IPA-Orange Cream Milkshake. The combination of beer with a milkshake texture sounds amazing. 
If you are a craft beer lover, this is the perfect stop! Enjoy the cozy atmosphere in the tap room, and if you come hungry, a special menu from neighboring CJ's Pizza is offered and delivered directly to your table.
Stephanie Porter details her experience in a previous blog. 
O'Knappy's Kitchen (Coatesville)
Tucked away in the southwest corner of Hendricks County, it seems fitting that the small town of Coatesville would have a true small town diner.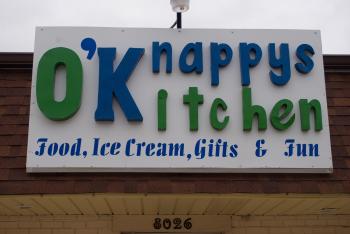 O'Knappy's Kitchen offers breakfast and lunch. During breakfast hours (7 to 11 a.m.), choices include eggs, meats, pancakes, biscuits and gravy, hashbrowns and fruit.
Their lunch menu (served from 11 a.m.-3 p.m.) includes tenderloins, burgers, hot dogs, sandwiches, wraps and salads.
Save room for hand-dipped ice cream or delectable pastries.
Handcrafted items, such as art, decor, knick knacks and more, throughout the dining room provide a unique atmosphere, and everything is available for purchase. 
Check out Eric Ivie's post with interesting details regarding the owner of O'Knappy's Kitchen. 
Hilltop Orchids (Cloverdale)
Want to experience a true hidden gem? Hilltop Orchids might just be the place. With little fanfare, this new addition to the trail is the largest orchid grower in Indiana and has won more than 75 national awards.
Owners Dick and Sandy Wells strive to help guests gain knowledge and confidence to grow orchids. They offer wholesale and retail sales of plants, seedlings, accessories and more. 
If you have an interest in growing orchids or want to improve your knowledge, you've found the right place.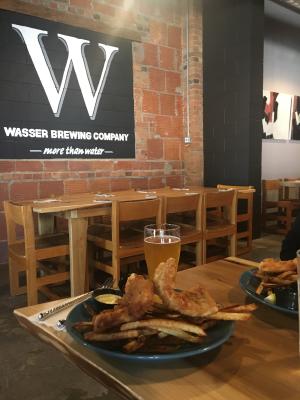 Wasser Brewing Company (Greencastle)
Wasser Brewing Company, a locally owned craft brewery and brewpub, sits within walking distance of DePauw University. The owners purchased the Old Napa Building in 2015 and have renovated and restored the space to create an amazing brewery with a dining room, bar and outdoor seating to accommodate many guests. 
Their traditional style beers (Abiding Traditions Line) includes a Belgian Stout, Pale Ale and Hefeweizen. The Artistic Innovations Line include Big Walnut (a unique Belgian malt), Hoptimism (a bold hoppy beer) and Old Gold (a Belgian Golden Ale). 
Wasser Brewing Company's menu focuses on locally sourced foods and consists of small plates, sandwiches, salads and entrees. If you enjoy fish tacos, be sure to try this entree. 
Local beer, tasty food and relaxing atmosphere makes for an enjoyable stop along the Cultural Trail. 
Richard E. Peeler Art Center at DePauw University (Greencastle)
The Peeler Art Center hosts approximately 10 exhibitions annually within 3 large galleries. Exhibitions range from shows that feature the work of current students and faculty to traveling national/international exhibitions. Check out current, traveling and upcoming exhibitions here. 
The Peeler Art Center is open to the public and is free to enter year round except during university breaks and holidays. 
Second Saturdays
The Rural Routes to Main Street Cultural Trail kicks it up a notch on the second Saturday of every month. Some destinations offer special events, such as artistic demonstrations and hands-on activities. Others open their doors to the public only on second Saturdays, such as the Hendricks County Historical Museum.
Don't miss out on these unique opportunities and experiences. The Second Saturday-only destinations are listed on pages 40-43 of the 2018 Cultural Trail Guidebook. Also check the Visit Hendricks County Events Calendar for these special events and other popular local events.
Hopefully this gives you just a sampling of what you can find on the Rural Routes to Main Street Cultural Trail. We hope to see you on the trail soon.