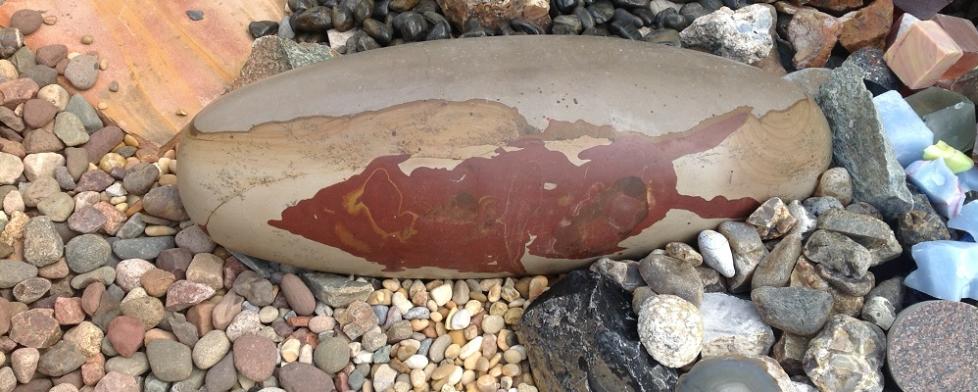 One of my 2014 travel resolutions is to try to visit every stop on the Rural Routes to Main Street Cultural Trail. What is the Rural Routes to Main Street Cultural Trail who ask? It is a self-directed driving tour with more than 30 stops from galleries and gift shops to independent restaurants, and it now spans two counties after Hendricks County decided to add some stops in Morgan County last year.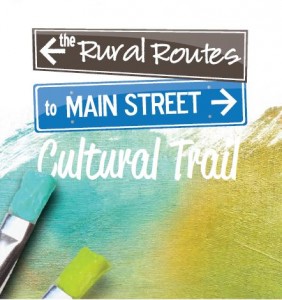 Beginning its fifth year, this attraction has became a popular destination and at the start of every year there tends to be a few changes, including a new printed guide, which is now available. Whether you're a local or plan to visit Hendricks County in 2014, you don't want to miss out on the opportunity to visit these unique destinations. Make a weekend of it and plan a trip with friends or family. So let's get to it and talk about what you need to know about the three new stops on this year's cultural trail.
FROGS (Fossil Rock Or Gemstone Store)
Open since 2012, FROGS located in downtown Pittsboro, is all about rocks, gemstones and stone carvings. At this locally owned store, you'll find a vast selection and even supplies to cut gemstones. Want to learn how to do stone cutting or make gemstone trees? Sign up for one of FROGS winter classes. Even better, take a class with a friend and afterward explore more of the cultural trail.
Details
: FROGS, 108 W. Main St., Pittsboro, (317) 892-3882. Check
FROGS website
and
FROGS Facebook page
for more information.
Red Horse Livery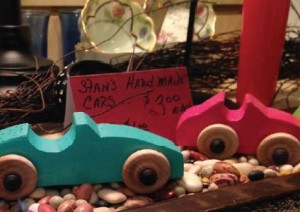 A historic Masonic Lodge in Coatesville is home to Red Horse Livery where you can find handcrafted items from 40 local artisans. A few standouts include wooden toys (my nephew would love these) featured in Visit Hendricks County's One- of-a-Kind Finds and log cabin birdhouses (think spring!).
Details
: Red Horse Livery, 4951 Milton St., Coatesville, (765) 386-2959. Check
Red Horse Livery's Facebook page
for more information, including classes, studio space and booking a private party.
The Sterling Butterfly & Pam Hurst Designs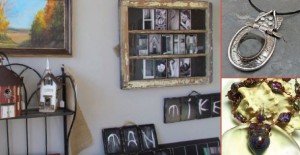 You'll find a large selection of reasonably priced gifts at this store and studio in Martinsville. Pam Hurst, a jewelry designer, whose
Gothic Daggar Silver Smoky Quartz Pendant Necklace
 has been featured on TV's "
The Vampire Diaries
," sells her stylish designs at The Sterling Butterfly. As a jewelry fan, I'm planning on making a visit soon to purchase a few new items.
Details
: The Sterling Butterfly & Pam Hurst Designs, 190 E. Morgan St., Martinsville, (317) 459-3581. Check
The Sterling Butterfly Facebook page
or
Pam Hurst Designs
for more information. But, wait, I'm not finished. Now that you know about the three new stops, let's chat about 3 can't-miss stops…that are my personal favorites, which is what is so great about the trail. You can pick up a new 2014 Guidebook and plan your trip visiting whichever locations appeal to your interests. 
Guidebooks
can be found at any of the trail's participating locations, at the Visit Hendricks County office or by calling Visit Hendricks County at (800) 321-9666 to have one mailed to you.
3 Can't-Miss Stops Along the Cultural Trail
Confection Delights
Valentine's Day is right around the corner and this gourmet chocolate store is a one-stop shopping experience where you can purchase chocolate boxes (cashew clusters, truffles and other chocolate treats) and Savor the Flavor gift baskets. These handmade gift baskets (with seven different themes), are filled with items from Hendricks County merchants, are reasonably priced and can be shipped anywhere in the U.S. Share the best of Hendricks County and send one of these baskets to a friend or family member. I plan on purchasing a basket for my grandparents to send them for Valentine's Day.
Details
: Confection Delights, 57 S. Washington St., Danville, (317) 718-7060. Check
Confection Delights
website or
Confection Delights Facebook page
for more information on their chocolate treats and Savor the Flavor gift baskets.
Zydeco's 5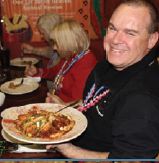 Mardi Gras is coming up, so why not celebrate at a restaurant where when you walk in, you will swear you are in New Orleans. Zydeco's 5, which has been featured on "Diners, Drive-ins, and Dives," boasts a Cajun menu straight from the south.  Enjoy a bowl of gumbo, a shrimp poboy or one of their popular entrees, like crawfish etoufee.
Zydeco's is a family-friendly, kid-friendly, stop along on the cultural trail. "Laissez les bons temps rouler" (Let the good times roll!)
Details
: Zydeco's, 11 E. Main St., Mooresville, (317) 834-3900. Check
Zydeco's
website or
Zydeco's Facebook page
for more information.
Hot, Warm and Cold Glass Artists in Action – June 6-8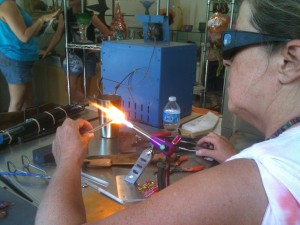 This is the second year for this popular event where you can watch glass artists at work, learn the how-to's of glass art and purchase a piece of glass art.
Details
: Hot Blown Glass, Ltd., (master glass artist, Lisa Pelo) 3717 S. County Road 200 East, Clayton, (317) 987-6862 For more information about the trail, you can check out the 
Rural Routes to Main Street Cultural Trail
website, where you can download a virtual copy of the new
2014 Guidebook
. You should also check the locations' websites and/or call for hours and more information and to pick up a printed 2014 Guidebook.