When I began to visit all of our 2013 Rural Routes to Main Street Cultural Trail sites following an expansion into Morgan County, I realized how daunting a task it might be for a visitor to plan a weekend around all the locations along the trail. So, I thought as an insider I should try to do the work for you. First, a little background about the trail for those of you who don't know.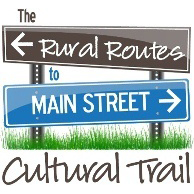 The
Rural Routes to Main Street Cultural Trail
is a self-directed, self-guided driving tour featuring more than 30 arts and culture attractions in Hendricks and Morgan counties. There is so much to see and do including art, shopping and food that you can't see it all in one day and might not be able to see it all in one weekend. This itinerary only covers part of the trail, so depending on how much time you want to spend, feel free to add to it. The trail is so vast it provides the luxury of planning a trip around particular interests or geographic areas. For the sake of this first of two posts breaking down the trail (watch for my second installment next week), I've based this itinerary on geography and included the Central Indiana towns of Brownsburg, Danville, Plainfield and Mooresville. I've even included an interactive map to help you visualize the trip: [cetsEmbedGmap src=https://maps.google.com/maps/ms?msid=201147400208901359075.0004d68f667b85f06580e&msa=0&ll=39.707715,-86.441116&spn=0.366073,0.837021 width=445 height=425 marginwidth=0 marginheight=0 frameborder=0 scrolling=no]   Before you plan your trip, be aware that not all these sites are open seven days a week. I suggest you plan your visit on a Thursday, Friday or Saturday.
Day One
Black Swan ­Brewpub – 2067 E. Hadley Road, Plainfield –
Start your day with lunch at the Black Swan Brewpub in Plainfield. This family-friendly restaurant features 16 beers on tap and menu items created by Chef Nick Carter. My favorite item on the menu: the French fries. They are amazing, and you can customize them by choosing a seasoning and dipping sauce. I also recommend the Rueben. It's the best Rueben I have ever had. But you can't go wrong with anything you order.
Frazee Gardens – 3480 N. Ind. 267, Brownsburg –
Next head to Frazee Gardens in Brownsburg. You will find home decor, hand-crafted jewelry, children's gifts and much more. I know I can always find a unique gift at Frazee Gardens.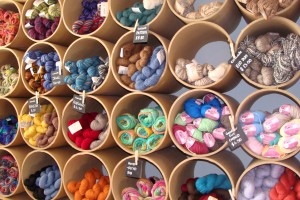 Nomad Yarns – 218 E. Main Street, Plainfield –
If you knit or crochet, you will love this next stop on my list. Nomad Yarns in Plainfield offers yarns, fibers and notions from local to international brands. I do not knit or crochet, but I love to walk into this shop. I have never seen so much yarn in one place and I love looking around at all the colors.
Plainfield-Guilford Township Public Library Art Gallery – 1120 Stafford Road, Plainfield –
You might not expect to visit a public library to view art, but your opinion might change after a visit to the Plainfield-Guilford Township Public Library. The gallery features local artwork, and it changes every six weeks.
Chateau Thomas Winery – 6291 Cambridge Way, Plainfield –
Now it's time for wine tasting. Even if you don't drink wine, Chateau Thomas has a great gift shop. The shop includes food items, wine accessories and more. Their award-winning wines are handcrafted in the Old French style and they even occasionally provide tours if you schedule in advance.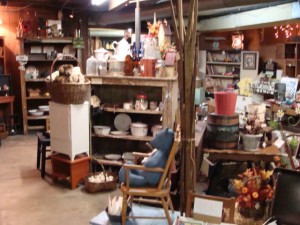 Mooresville Open Market – 5 E. Main St., Mooresville –
Take a short drive to Mooresville and go antique shopping at the Mooresville Open Market. This shop not only houses vintage and antique items, you will also find candles, lotions and more. I recently posted about the Mooresville Open Market,
read more about it here
.
Zydeco's 5 – 11 E. Main St., Mooresville –
After you finish shopping at the Open Market, head next door to Zydeco's 5 for authentic Cajun food. This restaurant has been featured on Food Network's Diners, Drive-ins and Dives, CNN and Fox News. Zydeco's attracts large crowds, so be sure to make a reservation by calling (317) 834-3900 or (866) 993-3265.
Plainfield Hotels 
–
Full from dinner, how about finding a nice, relaxing, affordable hotel room. A great place to stay is in Plainfield. We have a
list of hotels
for you to choose from.
Day Two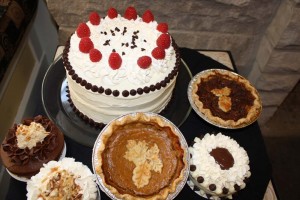 Bread Basket Cafe & Bakery – 46 S. Tennessee Street, Danville –
Start day two off with breakfast in Danville at the Bread Basket Cafe & Bakery. The cafe features a full breakfast menu. Before you leave, take a look at the dessert case and consider taking home a pie, cake or bread.
Carla's Creations & Gifts – 59 W. Marion St., Danville –
After breakfast, head to Danville's Downtown Square. The first stop is Carla's Creations & Gifts. This shop features old-time candies along with current sweets and fresh fudge. You will also find candles, toys, books and more. I always pick up candy for my daughter (OK, maybe for myself too).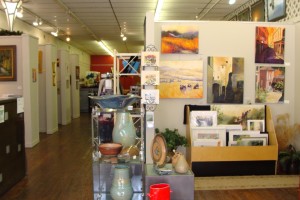 Gallery on the Square – 51 S. Washington St., Danville –
Shop the works of local artists including wood art, pottery, paintings and much more. I'm always impressed with what I find at the gallery.
Confection Delights – 41 W. Clinton St., Danville –
Head a block north of the Square to one of my favorite shops, Confection Delights, which will move in April to the east side of the Courthouse Square. Any chocolate lover will be in heaven at this shop.
The Porch – 2411 E. Main St., Danville –
Finish off your visit to Danville with lunch at The Porch. Enjoy made-from-scratch menu items and choose from more than 40 flavors of fresh-brewed tea. As you wait for lunch, shop for teapots, teas, books and gifts. To learn more about the 2013 Rural Routes to Main Street Cultural Trail, click
here
, and don't forget to watch for my second Cultural Trail itinerary coming next week.