Even though I've only ridden a horse a handful of times throughout my life, I appreciate the skill, hard work and beauty that goes into owning, training and showing horses. If we're at the state or county fair, our kids love seeing the horse shows. 
Sometimes our kids are more interested in the horses, and sometimes our kids are more interested in the sparkly bridle on the horse or the fancy boots the rider is wearing. 
Whether you're interested in the horse tack or the Western wear, the Rustic Cactus, a new store in North Salem, Indiana, has something for everyone.
North Salem
North Salem is located in the northwest corner of Hendricks County.
Even though its a small town, they have much to boast about to draw in visitors from the surrounding communities. Each fall they are home to North Salem's Old Fashion Days Festival. 
They're also home to North Salem State Bank which just celebrated its 100-year anniversary and Perillo's Pizzeria, an authentic Italian restaurant that brings people in from miles away! 
North Salem truly is a small town with a big heart.
And now they are home to Rustic Cactus. 
Making a Dream a Reality 
Amy and Gene Winings, the owners of the Rustic Cactus, had talked about opening and running a western store for a while. When asked how their desire landed them to open Rustic Cactus in North Salem, Amy says it's where God led them. 
They've always owned horses and cattle, and they've been involved with 4-H, rodeos and shown horses. Gene has been a farrier for more than 35 years, and they're currently training some horses to run barrels. 
So their experience in the equine industry has been long and extensive and continues today. They know what works in real life. So, you can rest assured the Rustic Cactus offers the same equipment they use. 
Their dream of opening a western store started to fall into place a little at a time. A shop not too far away had closed a few years ago and another shop in Shelbyville was selling their inventory so they took a chance to make their dream a reality. 
They settled in North Salem on Pearl Street right in front of Perillo's Pizzeria.
When I first checked out the Rustic Cactus, I drove down a side street and saw another business with a cactus sign which made me curious if North Salem was connected with cacti in some way. I asked Amy about it, and she said there is not a connection that she knows of but that she too saw the sign when they were looking for a place to rent and took it as confirmation from the Lord they were in the right place.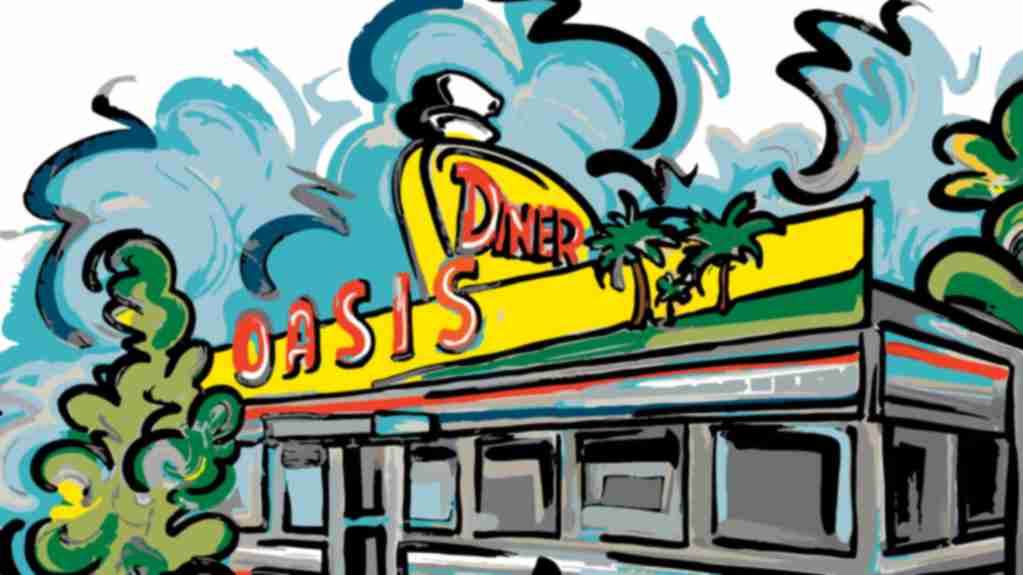 Free Visitor Guide!
Get your insider guide to all things Hendricks County by ordering a FREE Visitor Guide.
Something for Everyone
The Rustic Cactus is a western and tack shop, so they have something for everyone, even if you don't dress or live the western lifestyle. Since Amy and Gene are involved with livestock themselves, the products they sell are what they actually use. 
Beyond the equine equipment, The Rustic Cactus can be your place to find everything from snap and button down shirts for shows and rodeos to cute and functional clothes. They have a variety of boots for men, women and kids. 
They also carry candles and melts by Heartwarming Candles which is Amy's brother and sister-in-law's small business out of Eaton, Ohio. 
They also have an extensive variety of metal art featuring different animals and designs. The art has proven to be a popular item, and they have some really fun pieces. 
Storefront & Mobile Option
Beyond their North Salem location, they have a trailer they load up and take to rodeo shows. When their mobile operation is in action, their store hours may change so be sure to check their Facebook page before visiting. 
Amy said even though setting up shop and running a business has been a busy adventure, they've learned a lot, and they've enjoyed connecting and reconnecting with some great people. 
They also couldn't be more pleased with their decision to call North Salem home, as they love the friendly, community feel.
So, head on out to Rustic Cactus today, and discover unique items for you, your loved ones or to give as gifts. 
The Rustic Cactus Inc.
17 W. Pearl St., Unit 2, North Salem, IN
Phone: (765) 676-5349