The next time you're heading out the door to decide where to eat, wouldn't it be great if you had a chance to sample some of the food before you go?
That's exactly the kind of "dining out" experience that awaits you on June 19 with a ticket to this year's
Taste of Hendricks County
at The Palms Banquet & Conference Center (formerly Primo West), 2353 S. Perry Road in Plainfield. This year, the annual culinary for charity event will be from 5-8 p.m., and tickets are $25 (in advance) and $30 at the door. Proceeds will benefit the good work of the Hendricks County Community Foundation and Leadership Hendricks County. More than 20 local restaurants, cafes and brewpubs will be serving up a flavorful menu featuring a mix of their favorite entrees, salads, appetizers and desserts, as well as some tasty beverages for everyone to enjoy. A complete list of all the participating restaurants thasn't been finalized, but this event never disappoints with most local eateries in attendance.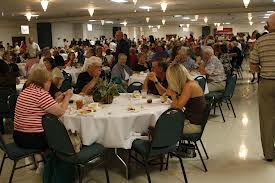 There is always a nice variety. I guarantee you won't walk away hungry. Tickets can be purchased online by clicking
here
or in person at the Hendricks County Flyer office, 8109 Kingston St., Suite 500, Avon; Hendricks County Community Foundation office, 6319 E. U.S. 36, Suite 211, Avon; the Leadership Hendricks County office, in the Hendricks County 4-H Fairgrounds & Conference Complex, 1900 E. Main St., Danville and at all State Bank of Lizton and North Salem State Bank locations throughout Hendricks County. For more information, you can call the Flyer at (317) 272-5800.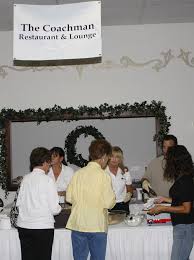 Created more than a decade ago as a way to benefit local charities, The Flyer and Hendricks Power Cooperative helped to bring about an event that, you might say, is always fun and delicious. There will be door prizes given away and, hey, the next time you and your family wants to try something different for breakfast, lunch or dinner…you'll know where to go.