I am not a huge crafter, but I'm definitely prone to lofty goals for making scrapbooks or cards for that "someday" when I have more time.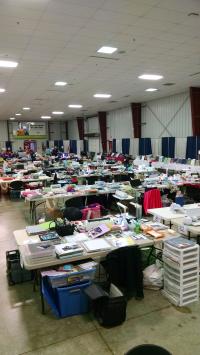 That's why I am marking my calendar for the upcoming Indiana Paper Arts Gathering, the third annual event of its kind hosted by Tom and Julie Creek. The Creeks own paper crafts manufacturing company Creek Bank Creations, and their goal for the gathering is to provide education and spark more interest in the world of scrapbooking, card crafting and other paper crafting.
This event will take place Nov. 2-4 at the Hendricks County 4-H Fairgrounds & Conference complex in Danville, Indiana. If you love scrapbooking at any level, you won't want to miss this. The event will include classes to teach new skills and techniques and multiple vendors to stock up on all the paper and tools you need.
While tickets for the full weekend have sold out, anyone can come during the weekend to shop or to attend a class, such as mini albums or bible journaling. You must pre-register for classes (because there are supply lists you will need).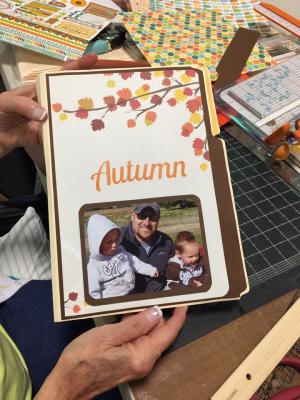 The theme for the weekend is Cropping in the Country, and participants will decorate their tables and participate in a costume contest. The goal of the weekend is to bring people up to date on the newest trends, tools and techniques in paper crafting. There will be demonstrations and "hands-on" experts on site to help you with your projects.
Tom and Julie consider themselves walking textbooks when it comes to knowledge about paper crafting, and they love to answer questions and share their knowledge.
There's also an element of giving to the weekend. For those who have extra craft supplies in their craft cabinets (I definitely do, though I'm not sure how it happens!), you can bring your extra items to the gathering, and they will be donated to a huge crafts sale benefiting the Susan G. Komen Foundation in the spring to pay for mammograms for women in Vigo County.
Whether you're an avid scrapbooker or merely have an interest, come and check out the Indiana Paper Arts Gathering. If nothing else, you'll meet some friendly, creative people and maybe leave with a few extra pretty things for your craft cabinet.