One of my favorite things about blogging for Visit Hendricks County is learning about unique places to visit. This was once again true this week when I followed the
Rural Routes to Main Street Cultural Trail
to an art gallery and studio on the south side of Martinsville, Indiana.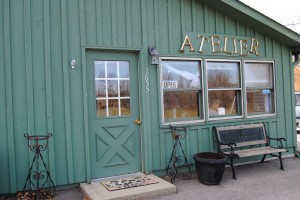 As I drove down a road just east of Ind. 37, I came upon a green barn with the name Atelier on the front. When I entered, the first thing I noticed was beautiful artwork lining the walls.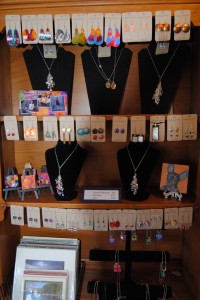 When you visit Ateliers, you can shop for watercolors and jewelry made by the gallery's owner Sally Hedges to photographs from Bobbie Sachs and art from a visiting artist. While you are there, you may see works in progress by one of Sally's students. The day I visited, I was able to watch a student working on a landscape painting. Sally offers classes on Thursdays and Fridays and offers group workshops in combination with wine tastings by appointment.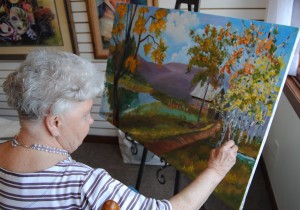 In addition to owning Ateliers, Sally loves to do murals. In fact, she is known in Martinsville for creating a mural at a local shopping center. This summer, she plans to create a mural on the side of the barn where Ateliers is located. Ateliers is one of the new locations on the
Rural Routes to Main Street's Second Saturdays
. During the second Saturday of each month including this Saturday, April 13, you can enjoy additional historical and cultural sites featuring special activities.
Click here
for more details on Second Saturdays.
Ateliers2655 Burton LaneMartinsville, Indiana(765) 792-0328Follow on FacebookHours:10 a.m.-4 p.m. Thursdays10 a.m.-2 p.m., Fridays10 a.m.-3 p.m., Saturdays