I'm personally not a filmmaker and really not too much of a movie buff for that matter, but I do enjoy watching well-crafted independent films.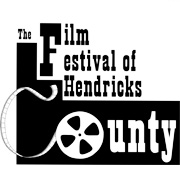 After watching the films from the first
Film Festival of Hendricks County
last year, it made me realize how making short films is truly an art form. There were so many different approaches and directions that each filmmaker chose, but you could always sense that true passion behind each of the films. After hosting such a successful film festival last year, everyone involved in the
Film Festival of Hendricks County
knew we needed to move forward with a bigger and better event for 2012. In 2011, we had 17 independent filmmakers from as close as Brownsburg to as far away as the United Arab Emirates. We were all extremely impressed with the quality of films we received for the first year and are excited about the prospects for this year. The
Film Festival of Hendricks County
is now accepting submissions for short films that fall into one of four categories: Documentary, Drama, Animation and Music/Comedy. All movies must be under 40 minutes and a cash award will be given in each category. You can submit films
here
. If you enjoy watching films, the Film Festival of Hendricks County also is for you. The festival will be extended from one day last year to a three-day event this year and is also moving to a new location. This year's Film Festival of Hendricks County will be held Columbus Day Weekend, Friday, Oct. 5 through Sunday, Oct. 7, at the
Royal Theater
on the
Historical Downtown Danville Square
.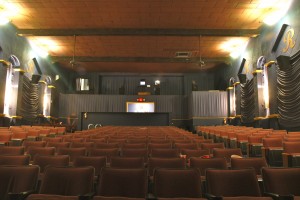 It will be surrounded by several other events that weekend as actors from the
Hendricks Civic Theater
will perform short sketches outside the theater on the square. You'll also see the courthouse lawn covered in scarecrows as the Scarecrow Festival also will occur that weekend. I hope to see you or your short film at this year's festival.