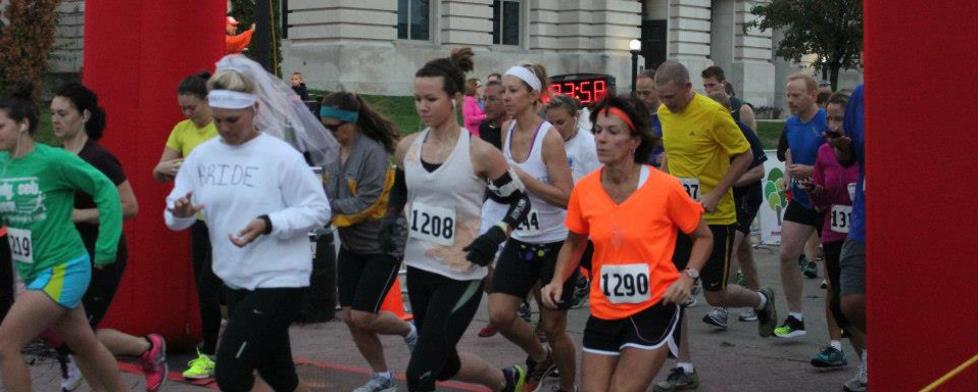 Ready, Set, Go! It's time to mark your September calendar with a running /walking event.
Hendricks County offers at least one event every weekend this month. The support of family/friends motivates you to cross that finish line. However, especially with longer runs/walks, they may get restless, but you don't have to fret. Several of these events are part of festivals and/or involve various fun, family-friendly activities.
So let's get to it: 
Sept. 5-7 (Labor Day weekend)
One Small Step Mile Family Walk begins at 10 a.m. Sept. 5 at Washington Township Park, 115 S. County Road 575 East, Avon. This is truly a family-friendly event as the kiddos can ride their tricycles and bikes, with or without training wheels.
A kids fun run, refreshments and a silent auction are on the agenda as well. Bring the family out for a morning of exercise and fun! All proceeds go to fund research for Prader-Willi Syndrome, a complex genetic condition that affects many parts of the body. You can find a pledge form here. 
North Salem Old Fashion Days 10K/5K Run/Walk begins at 8 a.m., Sept. 7. As you may have guessed, this event is part of the 40th Annual Old Fashion Days Festival in North Salem.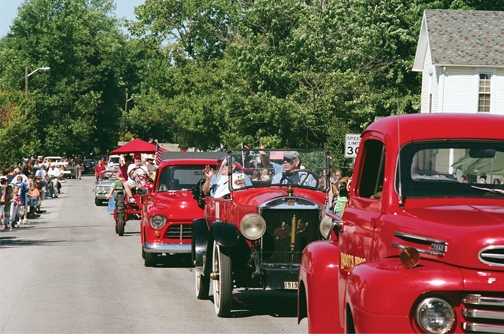 The starting line is located in downtown North Salem at the corner of Broadway and Pearl streets. The course then takes you out to the country where the roads are lightly traveled with some inclines (moderate to difficult).
It's an out-and-back course where the turn points are exactly halfway to the finish line. As a bonus, all runners/walkers will receive a meal ticket for a free breakfast at the North Salem Methodist Church. Liz's Country Cafe will be providing the food.
Afterward, you can check out the various festival activities. Online Entry forms can be found here. If you want a mail-in form, click here. 
Sept. 12-13
The 4th annual Hendricks County Half Marathon and 5k Run takes place Sept. 12  at 7:30 a.m. The start/finish line is located at the historic Hendricks County Courthouse Square in Danville. This is a rural course along country roads providing beautiful scenery.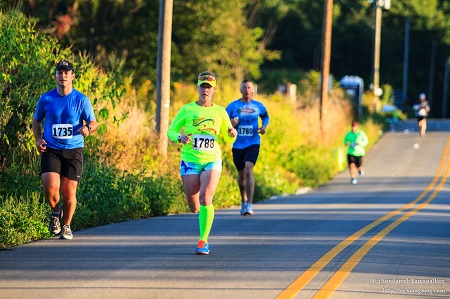 Every mile will be marked, water/Gatorade stations will be available at each mile, and portable bathrooms will be placed at every odd water station.
Onlline registration is open until Sept. 9. Proceeds benefit Danville Parks and Recreation Department.
Would you like to help feed those in need in Hendricks County? If you participate in the Harvest Hustle 5K Run/Walk and Youth Half Mile, then your registration fees contribute to this cause! Reunion Church is hosting this event and proceeds go to the Active Grace Organization.
The start/finish line is located at the Richard A. Carlucci Recreation and Aquatic Center, 651 Vestal Road, Plainfield. The 5k begins at 9 a.m., Sept 12. The youth half mile starts at 10 a.m. Times will be recorded but no "timing system"  will be utilized. This is not a competitive run/walk, the goal is to raise money and have fun!
Interested in an opportunity to take a nice walk in an interesting place with a friendly group of people? Then check out the 10K/5K Volksmarch on Sept. 13 in Hummel Park, 1500 S. Center St., Plainfield.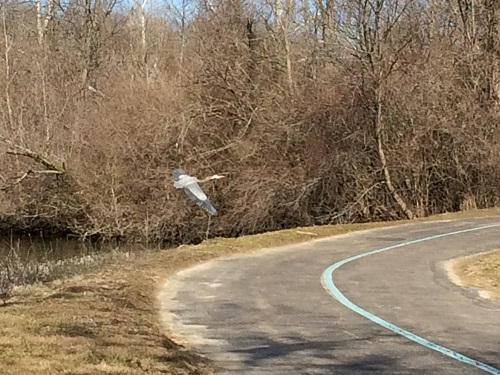 A Volksmarch means "people's walk" in German. It's a non-competitive activity where all ages are welcome. The start of the course is located at Shelter 3, then continues along the scenic White Lick Creek.
Starting time for the walk is between 1 and 3 p.m. You can choose your own start time and pace but need to finish by 5:30 p.m. There is no registration fee. Just sign in at Shelter 3 when you arrive. For more information regarding Volksmarching and Volssporting in general, click here. 
There is another event on Sept. 13. The 5K RunDead Zombie Run takes place at Natural Valley Ranch, 6310 E. County Road 350 North, Brownsburg at 5 p.m. On-site check-in ends at 4:30 p.m. for all runners and zombies.
Individuals or teams (5 or more individuals) have flags. Zombies (individual or teams) try to steal those flags. If all your flags are stolen during the run, you become a walking zombie!
All the proceeds benefit Alzheimer's disease and cancer. Other activities (additional fee of $5) before and after the run include hayrides, a bonfire, pony rides, petting zoo and face painting. Click here to register, find out more details or view the schedule. 
Sept. 19
Yee-haw! It's time for the 7th annual B&O Express 10K/5K Run And Wild West Walk. It is presented by IU Health West Hospital in Avon and all proceeds go toward the continued development of the B&O Trail.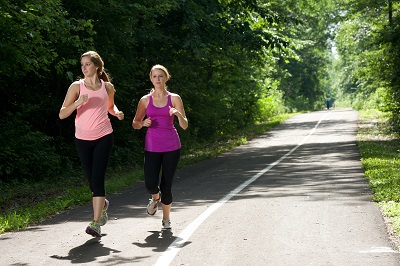 The 10K begins at 8:15 a.m., the 5K at 8:30 a.m., and the Wild West Walk at 8:40 a.m. on Sept. 19.
The Wild West Walk is just over 2 miles where you will walk on the completed portion of the trail and view the next phase of the development. Walkers will experience interactive fun at certain points along the course.
Music and free refreshments will be provided for all participants.
This is the perfect opportunity to help improve the wellness of our community! Click here to register. 
Sept. 26
The third run in the Red, White & Rose Wine Run Series takes place on Sept. 26 at Chateau Thomas Winery, 6291 Cambridge Way in Plainfield. The 10K run begins at 5:30 p.m. and the 5K run/walk begins at 5:35 p.m.
The course is flat and takes you through the eastern portion of Plainfield. You will recieve a T-shirt, medal, and most importantly, a souvenir glass of wine.
Click here to register and find out more about other runs in this series. Winery, running and maybe dinner afterward at a local restaurant....could be a fun date night or night out with friends!

Do you see a run/walk that interests you? Go ahead and sign up before your September calendar fills up!