When I heard about the major addition to this year's
Christmas on the Square
in Danville, I reacted like most others have with intrigue and a little excitement. The slick surprise - a new
synthetic skating rink
- has many Hendricks County locals and even some visitors digging through their closets to find and dust off those old skates. The 30-by-45 foot Christmas on the Square skating rink will take over a portion of Marion Street on the south side of the Hendricks County Courthouse Square. Organizers say this size rink can accommodate 40-45 skaters, and participants can't beat the price – free "ice" time and $1 rental charge for skates though you can also bring your own.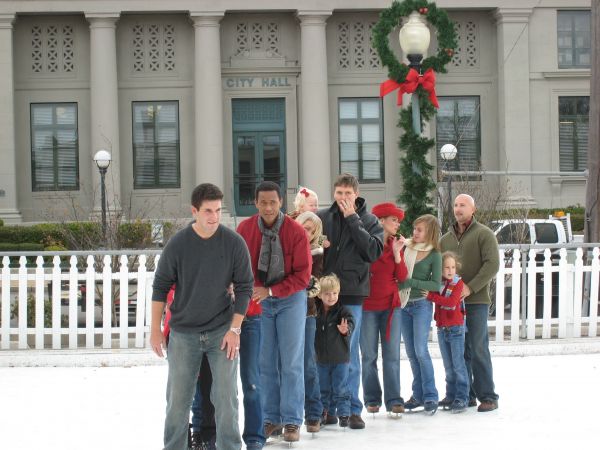 When in
Danville
, visitors can enjoy the holidays in a scenic  setting with plenty of places to
eat
,
shop
and mingle which benefits retailers on the Square with the additional business and potential for return visits. "That is why people come here because it still is a small town with that intimate warmth you just can't replicate," Danville Assistant Town Manager Laura Parker told me. "This is what the holidays should be about coming together to create a lot of fond memories." Beyond all of the holiday fascination, this new rink is just going to be cool. It is hard for me to imagine a surface that isn't ice that can replicate that sensation of gliding on skates. Tested and approved by various professional hockey and figure skating organizations, this alternative has a proven track record without all the headaches and cost of traditional ice. In fact, this material can be used for skating year round regardless of the temperature or other conditions. So, I invite everyone to come check it out from 4 to 9 p.m. Nov. 25 during the Christmas on the Square event or for a couple weeks after the event from 4 to 8 p.m. weeknights, 10 a.m. to 9 p.m. Saturdays and noon to 7 p.m. Sundays through Dec. 6. Whether you plan to skate or just watch, it should be fun for everyone.