What do you know about
Coatesville, Indiana
, in southwestern 
Hendricks County
? My answer would be "not much."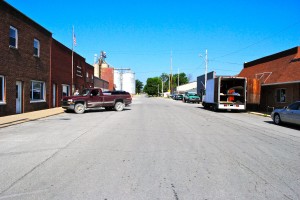 Until recently, Coatesville to me was simply a wide spot in State Road 75, just north of U.S. 40. You don't even have to slow down from the 55 mph speed limit as you pass by. Blink, and you'll miss it. But in February, I took
Jennifer Donovan's
 suggestion and visited the
Cinnamon Girls Bakery & Cafe
, meeting a business client there for lunch one day. In the process, I discovered that there's more to Coatesville than what you see when you blow past on Ind. 75. On
Saturday, July 6 from 10 a.m. to 6 p.m.
, you'll have an opportunity to see the town for yourself during one of its busier times by attending the inaugural 
Cruisin' in Coatesville
 VW Car Show and Street Fair. All donations received during the event go to the Coatesville Downtown Revitalization Project (CDRP).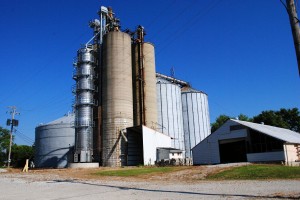 You might find yourself asking, "
What is the revitalization about and what is Cruisin' in Coatesville?
" I had those very same questions, so I found out for you. As 
I've mentioned before
, I grew up in a small town, so Coatesville is my kind of place -- quiet, picturesque and obviously full of history, which isn't surprising, given that 
Coatesville's history
 dates back to around 1850. As it turns out, Coatesville was 
obliterated by a tornado
 on March 26, 1948, which happened to be Good Friday that year. The twister 
killed 14 people in Coatesville
 and virtually flattened the town. It took years to recover. In fact, Linda Stoddard who serves on the revitalization committee speculates that Coatesville is 
still 
trying to recover, even 65 years later. Fast forward to December of 2012, when a fervent effort to revitalize Coatesville was undertaken by Linda and the CDRP at the request of Town Manager Jerry Decker. The CDRP was created, became a not-for-profit organization, and then began a quest to become an 
Indiana Main Street
 community and bring Coatesville back to life.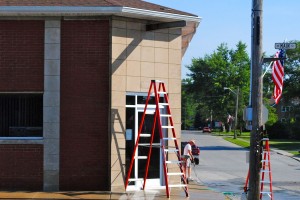 They ran very popular bingo games throughout the winter to start generating funds, and now that summer's here, they're ready to launch their first major community activity:  Cruisin' in Coatesville. This event is going to be really cool. There will be somewhere around 25 vintage Volkswagen buses and cars on display, live entertainment provided by 
King James & the Verses
, a DJ (hey, the band can't play all day), a comedian serving as the master of ceremonies, games for older kids (such as a three-legged run and water balloon dodgeball) and a Kids Corner for younger kids with all types of fun activities and an arts and crafts booth. Food also will be available including hamburgers, hot dogs, pulled pork, baked beans and potato salad. Got a sweet tooth? There will also be cotton candy, lemon shake-ups and more. And the best part? The only thing you have to pay for at Cruisin' in Coatesville is the food, which Linda says will be priced low. That's right. The rest is 
free
. "We want to provide a quality, fun experience that doesn't require people to dig too deep in their pockets," she said. Count me in!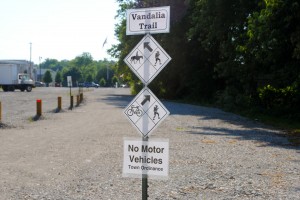 As it turns out, this isn't the only event that the CDRP is planning. There will be a Vandalia Trail Walk in September, and Christmas in Coatesville is coming in December. Keep your eyes glued to this blog to learn more about those events as the time approaches. I'll be out in Coatesville on July 6 checking out some classic cars, listening to great music, devouring some barbecue and watching my kids having a blast for next to nothing -- all of it set in the kind of small town that I love, and being held for the good of the community. Make the easy drive out to Coatesville and join me, won't you?
Coatesville's website:  click hereCoatesville on Facebook:  click here Want to see more of my photos from Coatesville?  click here