Looking for inspiration for your next landscaping project? Then pull out your calendar and make time for the
Plainfield Garden Tour
on June 23 and 24.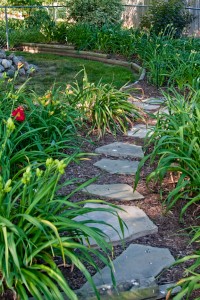 In its fourth year, the Plainfield Garden Tour, sponsored by the Friends of the Plainfield-Guilford Township Public Library, will feature eight beautiful gardens around Plainfield, Indiana, in the southeast corner of
Hendricks County
. I stopped by the first home on the tour to get a preview. Eric Turner and Michelle Tramm have cultivated 17 separate gardens on their property, each of which has a name, including one that has a special bench where their 3-year-old granddaughter likes to hide. Eric and Michelle have lived in Plainfield for 20 years, and they've been a part of the Plainfield Garden Tour since its inception.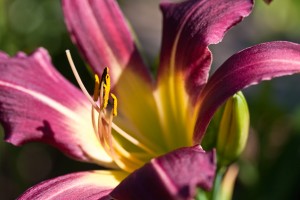 They started their first garden in 1997 with just two daylilies, but their gardens now boast more than 400 varieties of this stunning flower. They now run
Daylily Dementia
together, a business that started as a way to share their expanding daylily collection with friends and family. Eric and Michelle do all their own landscaping, spending as much time outside together as they can. At the other seven gardens on this year's tour, you'll see a wide variety of annuals, perennials, and shrubs that each homeowner has chosen carefully to add color and interest to their property year-round. One stop on the tour is in a more secluded, shady, wooded area that features "garden rooms."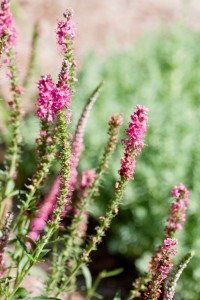 And at the final, bonus garden, you'll walk through a seamless variety of eighteen different gardens that are accented by handmade mobiles and garden art. The Plainfield Garden Tour runs from 10 a.m. to 6 p.m. June 23, and from noon to 6 p.m. June 24. Tickets are $12 each and are available in advance, online and on the day of the tour. Visit the
Plainfield Garden Tour's website
for a list of ticket venues and more information.
Make it a weekend getaway
For all of you green thumbs out there, this is one of two garden tours held in Hendricks County on that same weekend, which makes this a perfect destination for garden lovers or even do-it-yourself home owners to get some good ideas and tips on what works and what doesn't. The other garden tour is in Brownsburg, Indiana, just 20 minutes down the road. You can read more about that garden tour by clicking
here
.