Before we had the kid, we had the dog. And the dog, Yoshi, was – and still is – the apple of our eye at the Smith house. Yoshi is quite spoiled with outings to the
Avon Paw Park
, special treats, and visits to special events. One of those events is coming up as we make sure to take him each year to Spring Break at Dogtona Dog Show hosted by the
Hendricks County Humane Society
.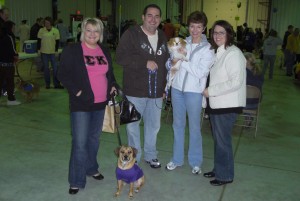 We first attended this event in 2008, and as first-time dog owners it was a great resource. At the show, there are simple and fun games for the dogs to play, and many informational booths for us as pet owners. We loved getting to know the many dog treat bakers where Yoshi gets special birthday treats. We also met many of the area's local groomers, boarders and trainers, which helped us find those needed services for our pet. The 2012 event will again be at the
Hendricks County 4-H Fairgrounds & Conference Complex
in the Hendricks Power Expo Hall from 11 a.m. to 4 p.m., and there is a just a $5 fee for dogs attending the show. Humans are free. All proceeds from the event benefit the
Hendricks County Humane Society
, which has an office in
Downtown Danville
. This group supports efforts to reduce pet overpopulation, increase pet adoptions and educate the community about humane treatment of animals.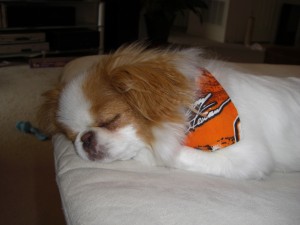 If you are still looking to find a new pet for your family, there will be several non-profit related booths and adoptable dogs from local rescues. The kid really likes watching the fun competitions including the Any-Dog Dog Show, Clever Pet Tricks and the Leave It Contest which Yoshi fails daily at our house. For us, the best part of the day is getting to hang out with so many other dog lovers, and our little doggie gets to be out and socialize with other animals in a variety of sizes and statures. Plus, we come home with a doggie bag filled with all kinds of treats and toys that keeps the kid, the dog and the parents happy for days to come.