As a resident, I sometimes forget that Hendricks County truly is a destination. A recent video project that
Visit Hendricks County
helped initiate has once again reminded me and hopefully so many others. Through an Indiana Office of Tourism program in collaboration with the talents of some Ball State University students, Visit Hendricks County was one of six applicants awarded a high-definition video showcasing a portion of what the county has to offer. The Hendricks County Dining Detours currently is being promoted as a trip idea on the
Visit Indiana website
and includes that amazing, 90-second video highlighting some of our wonderful, locally owned dining establishments. You can view the Dining Detours video below: [youtube]http://www.youtube.com/watch?v=nzZLpn7aD44&list=PL8862049A3FCD2778[/youtube] Wasn't that amazing? And even more amazing, to me anyway, is how that and so much more happens right here in Hendricks County on a daily basis. If you didn't recognize them, the featured eateries in the Dining Detours video included the
Bread Basket Cafe and Bakery
in Danville,
Black Swan Brewpub
in Plainfield and
Perillo's Pizzeria
in North Salem.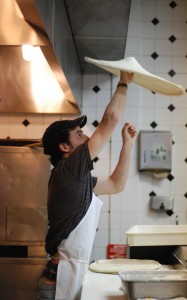 Though these three particular establishments were showcased, take it from me when I say it hardly scratches the surface of what Hendricks County has to offer. You can see a complete list of all our dining options by clicking
here
, attractions by clicking
here
and events and festivals by clicking
here
. If the video wasn't enough for you, we put together some copy to accompany it on the Visit Indiana website with additional information and recommendations to complete a daylong or even weekend trip in between savoring those dining detour locations. Click
here
to see that information. We hope you will head out soon and Visit Hendricks County in a whole new way whether you live nearby or are just visiting.