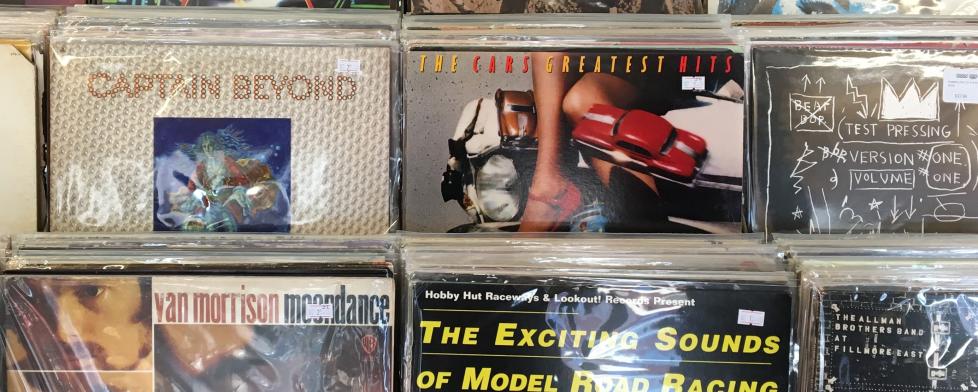 Do you love all things vintage?
If so, a trip to downtown Plainfield might be in order the next time you visit Hendricks County.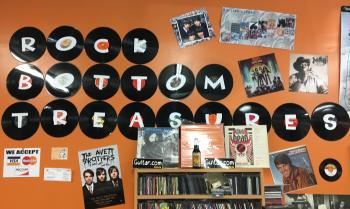 You may have already heard about Plainfield's incredibly cool retro 50s restaurant, the Oasis Diner, that serves classic American fare along U.S. 40. But did you know a new vintage record and collectible store opened recently just down the road?
I had an opportunity to visit Rock Bottom Treasures on a recent sunny Saturday afternoon with my dad, who was visiting from Ohio, and my 2-year-old daughter. My dad has been a collector of records, movies, vintage toys and more since I was a kid, so it was fun to see his face light up when we walked in the store. 
Rock Bottom Treasures is packed full of vintage goods, vinyl records, CDs, movies, toys and collectibles.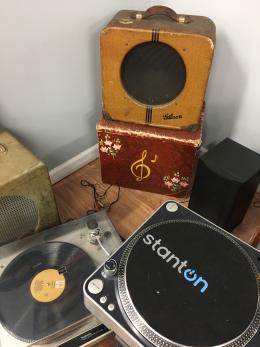 The owner, Scott Burress, told me the store opened in its current location in September. Previously, the store was located by the former Marsh in Plainfield. Burress said he is excited for the downtown location and feels that it fits the vibe of downtown Plainfield perfectly. And I agree.
Burress mentioned he not only sells his own inventory, but also sells for other vendors for a percentage of the sale price. He also lists items for sale on eBay. 
I really enjoyed browsing everything in the store. I found a vintage Brownsburg High School sweater, Nintendo 64 games and consoles, some really neat-looking record players and tons of great records. It could take hours to browse through the entire selection. 
So next time you're in downtown Plainfield, be sure to stop at the Oasis Diner for a breaded tenderloin and milkshake, and then stroll down to Rock Bottom Treasures to find some records and fun, vintage collectibles. 
Here's one last insider tip: April 21 would be the perfect day to visit. The store will host a special event that will include a 20 percent off sale, refreshments and live music. 
Rock Bottom Treasures
Address: 116 W. Main St., Plainfield, IN  Phone: (765) 894-1559
Facebook Page