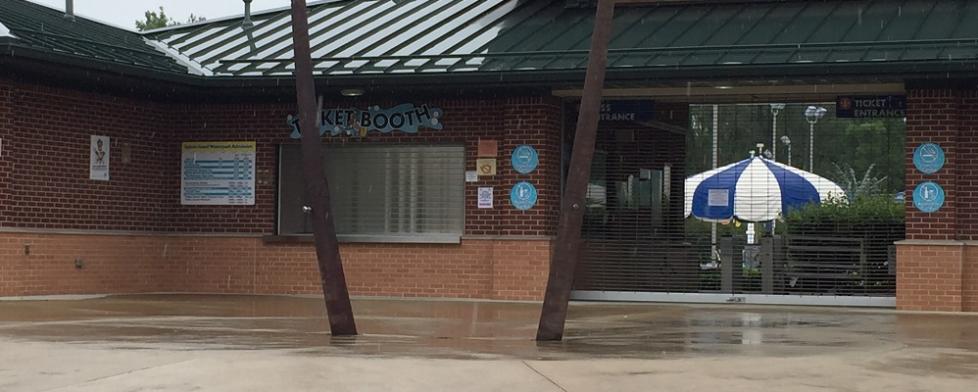 The date is set, the invites extended, there is no turning back. The youngest in our flock is celebrating his 11th birthday.
Summer birthdays can be a bummer. Everyone is busy, getting invites out can be cumbersome, and although the weather should be awesome, this summer has been spotty - at best. Still, I sent out a half-dozen invites.
Rain or shine, I'll be tasked with entertaining a busy, stinky bunch of boys. Please, I beg of you, Mother Nature, have mercy!
Luckily, it was easy to come up with a plan A, B, and C for activities, right here in Hendricks County. Even if you're not planning a birthday, consider these ideas the next time you're looking for activities for the family or keeping the kiddos busy.
The only certainty for the day, is dinner. I called ahead and reserved a table for our larger group of friends and family that would be meeting us at Pizza Paradise in Danville. We have had other large gatherings here before and found that they are very accommodating. The environment is laid back, and the food is delicious.
They offer gluten-free crust, a salad bar, wings, and sandwiches - in addition to countless pizza options.  Now it's just a matter of keeping those boys busy before dinner...
Plan A - Splash Island Family Waterpark at the Richard A. Carlucci Recreation & Aquatic Center in Plainfield. Summer birthdays should be spent in the sun and I'm still holding out hope for a day of sunshine. Our family spends many days - and I mean whole days - here each summer. One of my favorite things about this water park is that when the weather is less than favorable, they open the indoor water park. That means the day - and your admission costs - are not a complete loss. Click the link above for hours of operation and like their Facebook page for weather-related updates.
Plan B - Just 4 Fun Recreation Center in Plainfield. If you have never been to this fun center, you might be surprised by all it has to offer. With a chance of rain in the forecast, I have this as my first backup plan for the variety of activities - both indoor and outdoor. Batting cages, go-karts, mini golf and an indoor arcade will surely keep my boys busy for several hours if the pool is not an option. Follow this link for directions, pricing and daily specials.
Plan C - Sky Zone Indoor Trampoline Park in Plainfield. I snagged a Groupon for one-hour passes - just in case torrential downpours drown our dreams of spending the day outdoors. My kids love this padded paradise of jumping freedom. As a parent, what's not to love? They're happy, they're active and it's easy. Still. I'm hoping we don't end up this far down my list, that the glorious sun will shine upon us, and I can bank my passes for future rainy days. Click the link above for summer hours, to fill out an online waiver and to see jump pass options and pricing.
* I can happily report that the sun did shine upon my son and his friends for his birthday. The boys soaked it up at Splash Island, where they swam their hearts out for over three hours. They made a quick costume change and squeezed in a quick game of basketball on the indoor courts. 
We joined our friends and family at Pizza Paradise for dinner and cake. These boys were sweaty and hungry - a good sign that this summer birthday was not a bummer. I was so glad we had good weather, but more grateful for all the options available had it not been. There really is a lot to do in Hendricks County.