Attention runners and walkers, residents and visitors, families and individuals!
Hendricks County
has a fun way to exercise, enjoy the outdoors and take in some of the county's most scenic areas and all with a calendar that is flexible enough for any schedule.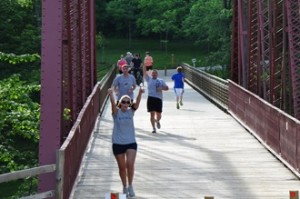 The Summer Fun Runs brought to you by the
Hendricks County Parks and Recreation Department
 kicked off earlier this month but the 13-week schedule includes 12 events through the end of August. An estimated 100-400 runners gather every Wednesday in hopes that by the end of the summer an estimated 2,000 people will have participated in at least one summer run. In its fifth year, Hendricks County Parks and Recreation has a full summer slate lined up through Aug. 28. Each run is held at different parks or recreation centers in Hendricks County. Locations for these parks include: Ellis Park, Avon Town Hall Park, 
Hendricks Regional Health YMCA
, McCloud Nature Park, Arbuckle Acres Park, Vandalia Trail, 
Plainfield Recreation & Aquatics Center
 and Williams Park.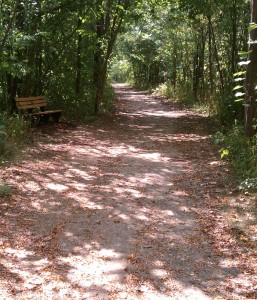 For a complete schedule, click
here
. The great thing about each of these runs is the parks department has done all the work for you in terms of setting up either a 1-mile or 5K course, and they aren't intended to be races. Participants can run or walk at their own pace as the events are designed for personal improvement. If any of you are like me and never know what your schedule may look like, another great aspect about this event is registration is never required. You can simply show up on the day of the run and join in the fun! Each Fun Run starts at 6 p.m. But don't worry if you are a little late, you have until 7 p.m. to start running. This is the summer to begin improving your fitness! What are you waiting for? My 7-things to remember for the Summer Fun Runs include:
The runs are not timed and are designed for self improvement!
There is no run on July 3.
There is no registration, just show up.
Runs begin between 6 and 7 p.m. each Wednesday.
Each week the race will be held at a different location. Check the schedule to see where it will be from week to week.
There are two separate distances you may run, a 1-mile or 5K.
This is the 5th year for the event with 2,000 participants expected over the course of the summer.