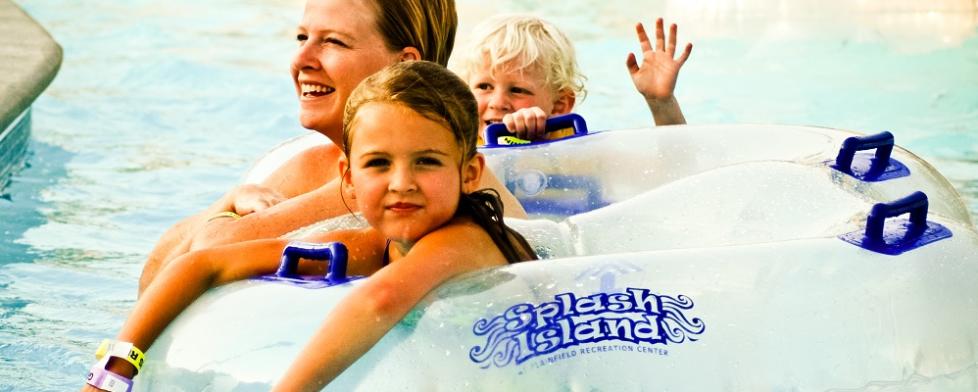 I find it hard to believe that Memorial Day Weekend is this weekend. For many, it is the unofficial start to summer. So after preparing your grills for another season, why not take the family out for some cool, refreshing fun?
Hendricks County has two waterparks and two splash pads that open for the season Saturday and another splash pad that should be finished later this summer giving you and your family plenty of options. What follows is a short breakdown of each and a few tips.
Splash Island Family Waterpark
The most popular and well known spot for water recreation in Hendricks County is Splash Island Family Waterpark in Plainfield. This 4.3-acre, tropical-themed water playland has something for everyone. Amenities include a 900-foot Leisure River, three waterslides, a water playground with zero-depth entry for toddlers, diving boards, lap swimming pool and more. 
I've previously put together my Top 10 Insider Tips for a visit to Splash Island including little nuggets that even some regulars may not know. It is a must-read if you are planning a visit. 
Splash Island opens for the season on Saturday and has various pricing options including single day passes that cost $9 for adults, $7.75 for youth and $6 for preschoolers, if you aren't a town resident.
Gill Family Aquatic Center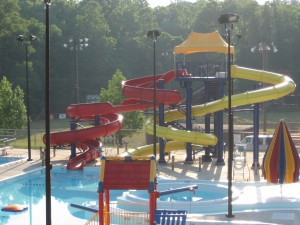 If you are seeking water fun but fewer crowds and are willing to sacrifice a few less amenities, Gill Family Aquatic Center in Danville may be a better alternative than Splash Island. 
Located on the back side of Ellis Park, Gill provides nearly as much fun despite its smaller size at a more affordable price. The park has two water slides, a splash pad and a zero-depth entry pool with a small slide for young children. It also has a diving board and a pool with lap lanes for swimming. 
As is the case with Splash Island, Gill Family Aquatic Center also has concessions, so you don't have to leave the facility to eat. One-day passes are $7 a person while children 3 and under are free. For more information on pricing and hours, click here. 
Washington Township Park Splash Pad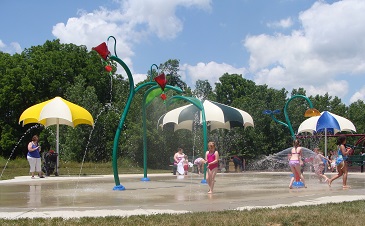 If you would prefer a free option, then the county's two splash pads provide great alternatives. The splash pad in the bottom portion of Washington Township Park, 312 Whipple Lane, opens Memorial Day Weekend through Labor Day Weekend, weather permitting.
The best tip I can give you is to try to show up early if you want a spot on any of the benches around the splash pad or bring your own chairs. There are shaded picnic tables on each side of an adjacent shelter, but those areas can be rented out for parties. There also aren't many shaded areas nearby, other than in the shelter areas, so you may want to slather on the sunscreen even if you aren't planning on getting wet.
Also, as an added bonus, if your kiddos get tired of the water, an adjacent playground provides an entirely different fun experience.
Hummel Park Splash Pad
The final option that opens this weekend is situated in the center of Guilford Township's beautiful Hummel Park just off Center Street in Plainfield. This is another free option that is open from 11 a.m.-7 p.m. weather permitting and remains open for the season until weather dictates its closing.
I'm told this splash pad fills up quickly though and only has space for about 45 guests comfortably, but there is a playground and other amenities in the park to enjoy as well.
Coming Soon: Brownsburg Splash Pad 
A fifth outdoor water option is also on its way. Brownsburg Parks officials are working on their own splash pad for Williams Park. I'm told it won't be ready for this weekend, but is expected to open later this summer.