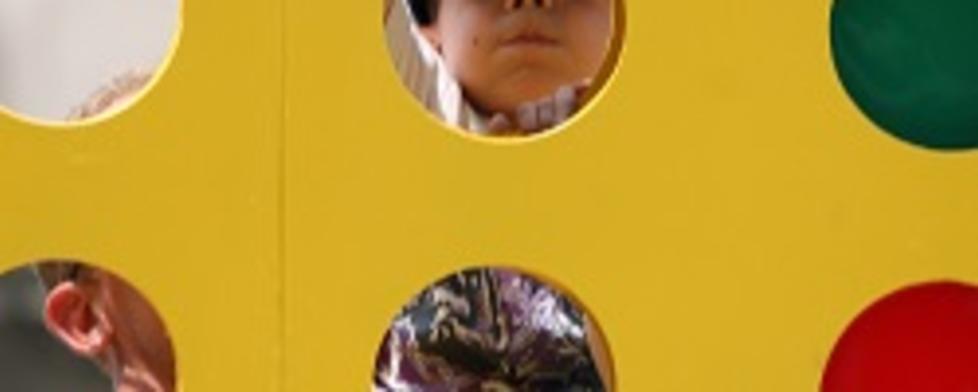 My family is a sucker for a board game. We have dozens of them.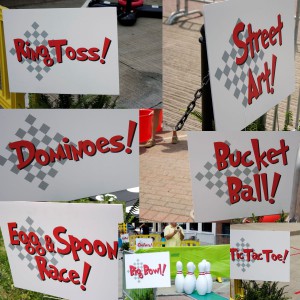 I, personally, have eight different versions of Trivial Pursuit. We love to play everything from Life to Perfection to Sorry! Family game night is a favorite activity around here.
Board games always give us a great chance to sit around and have fun and chat in a relaxed atmosphere.
So last year when I saw the signs for Game On! Downtown, I was all over that. I got so excited, I got friends from the north side of Indianapolis involved and they came just for the event and loved it.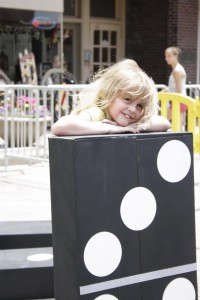 Game On! Downtown makes its triumphant return from noon to 4 p.m. June 28 in Danville. This free, super-sized fun event brings board games to life on the historic Hendricks County Courthouse Square. Seriously, the dominoes were as big as my 7 year old!
Last year, we started in the "Street Art" area with some chalk, where my girls would have been happy to spend most of their day. With so much to see, we moved on though.
Dominoes, a Ring Toss, Tic-Tac-Toe, Drop 4 and Scrabble were favorites for our group. There was also a bounce house, Egg & Spoon Race, Big Bowling and Checkers -- which my teen loved.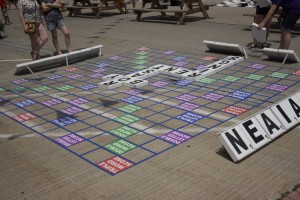 A great thing about this event is that because the games are so big and there are so many events, there's a real community feel. Some games have to be played with others, and so you're playing against folks you may or may not know when you start, but you do when you're finished.
We played for hours, despite the incredible 90-degree heat that day. One game after another drew our attention, and the day passed before we knew it. When we left, the kids were asking if we could go "next weekend." They were so disappointed to realize it wasn't a weekly event.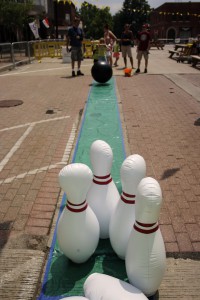 The good news for them and you is that it is almost back, and my family and friends are ready.
I can't wait to get my hands on that giant scrabble board again. My girls can't wait to get back to the Dominoes board. I think the husband is just looking forward to being able to play this year without a sling on his shoulder. Maybe this year he'll be able to pick a favorite game.
No matter your favorite board game, you'll find something fun to do at Game On! So head on over to Danville. Bring some water, sunscreen and your gaming spirit, and get ready for some fun!