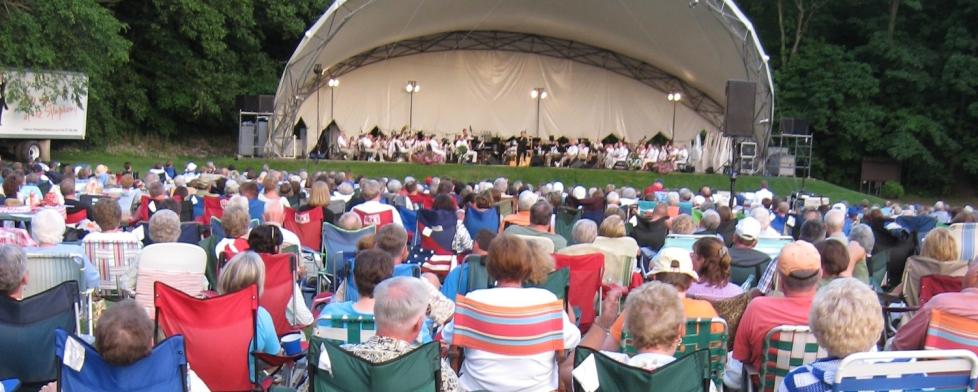 On July 10, Symphony in the Park returns to Ellis Park amphitheater in Danville. I'm looking forward to the chance to introduce my kids to the symphony with this great event.
When I was growing up in Buffalo, my dad was anxious to impart culture into our lives whenever and however he could. As my brother was the sports nut and I was the dancer, it often fell into my world.
Visits to the museums were punctuated with theater and the symphony. Admittedly, at 7 years old going to the symphony wasn't on my big, long to-do list. I went begrudgingly, but quickly learned to love the music. What I didn't like was plunking down in a theater for a couple of hours, unable to fidget.
These days, in the Indianapolis area, the Indianapolis Symphony Orchestra has taken steps to make it even easier to love the symphony. With events like Symphony in the Park, and guests like Time for Three who take the music to new heights with ingenuity and charisma, they easily draw in new fans young and old alike.
While listening to the music you are in the relaxed setting of the park. Bring a blanket and/or chairs, a picnic, or just your ears. You can soak in the music as the stars come out in the night sky.
I can't think of a better way to spend a summer evening, can you?
What's even better is Visit Hendricks County has four tickets available to give away!
To be entered to win, all you have to do is answer a simple question: What are you looking forward to most at this year's Symphony in the Park? Is it the picnic atmosphere? The music under the stars? Or Time for Three? Let us know what you're looking forward to by commenting below, and you'll be entered to win!
Comments must be received by 10 a.m. Monday, July 7 to qualify. Good luck and enjoy the concert!