A long-time, local wedding venue has undergone a major transformation. Originally conceived as a wedding venue for the owners themselves, the now-former Avon Wedding Barn's journey has a been a storied one.
Now officially Ash & Oak, the ownership has revamped not only the name, but their offerings included in their venue fee. What hasn't changed is the location -- off County Road 100 North between Dan Jones Road and Ind. 267 -- and the centerpiece of the property, the 100-year-old Amish-built restored barn.
Ash & Oak
Still boasting the beautiful barn and some of the more tranquil grounds in the county including a running brook spanned by a walking bridge on six acres of land, Ash & Oak maintained all the best things of the Avon Wedding Barn but with new added benefits.
Ash & Oak offers a versatile set of arches in many shapes and sizes for your ceremony, custom lighting and a huge inventory of decor including a variety of both trendy and traditional decoration pieces. 
The venue is incredibly "photo friendly," providing couples with 15 different designated spots for pictures tailormade for any set of tastes. In addition to the bridge and creek, the property features a silo, swing, a large and small barn and plenty of natural landscapes.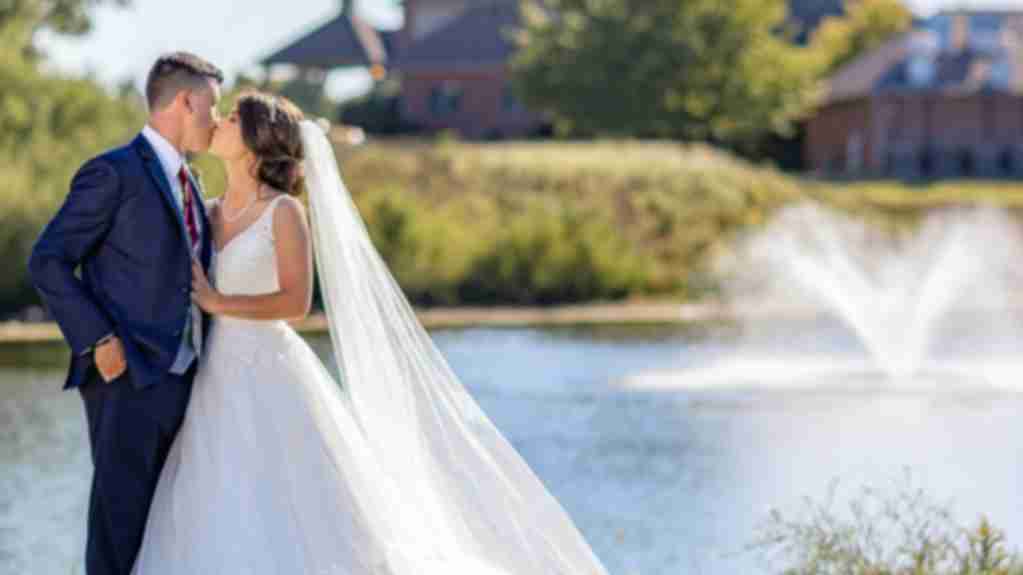 Free Wedding Guide!
Get your insider guide to all things Weddings in Hendricks County by ordering your FREE Wedding Guide.
Revamped Bridal Suites 
The property boasts two high-end bridal party spaces along with the barns and various ceremony locations.
The men's space, called the "Bachelor Pad", comes outfitted with a pool table, shuffleboard and TV with YouTube Premium. The women's space, "The Cottage", also features a TV with YouTube Premium and comes equipped with a plethora of mirrors and a Bose Bluetooth sound system to boot.
The venue remains ideal for 150-225 guests. Along with the many in-house offerings for decor and lighting, they provide an optional, pre-negotiated disc jockey contract for those interested. 
The accommodations offered at Ash & Oak are truly unique, and provide any engaged couple with a number of options to fit their tastes and budget. If you need more information, visit the FAQ page on the Ash & Oak website. 
If you choose Ash & Oak, we at Visit Hendricks County offer a number of wedding planning and visitor resources as well, including our wedding guide. We can assist you in securing the best rates for hotel blocks and can provide your out-of-town visitors with gift bags for their stay.