Today I stepped on a leaf and it crunched. Any reasonable person would undoubtedly agree that means fall is upon us, and with it all the cozy, joyful rituals this season is known for.
Whether it's a stroll through the pumpkin patch or a cruise through the countryside to behold the changing colors, these activities are incomplete without a cup of something delicious warming your chilly fingers. Read on to see the best places in Hendricks County, Indiana, to discover your new favorite hot drink.
House-made syrups set The Beehive's drinks apart from the ordinary. Anything you choose from their list of beverages has been thoughtfully curated, be it a standard favorite such as the Honeybean Latte or their ever-exciting seasonal specialties.
Nutella doesn't typically interest me, but somehow their Nutella Latte, with its bold and creamy cocoa goodness, is definitely worth writing home about.
In addition to their espresso offerings, this Danville gem also serves locally-blended loose leaf teas. On a recent visit, the Hazelnut Cappuccino blend piqued my interest, and its delicate yet delicious flavor was a great discovery.
Pair your choice of coffee or tea with one of their extensive cookie bar offerings and you'll be perfectly fueled for an autumn adventure.
Simply stepping inside this Plainfield coffee shop that shares space with a cupcakery is a treat to the senses. The aroma of roasting beans mingles with the sweet scent of sugar and vanilla, which happen to be among my favorite things to enjoy with a great cup of coffee.
And here you will find it. As a self-proclaimed coffee snob, I can honestly say their beans are rich and roasty with just the right balance of sweetness and acid.
Their current seasonal drink offerings are creative and enticing -- I tried the Hazy Pumpkin Forest Latte (pumpkin spice and hazelnut) and next plan to sample the Spider Bite Mocha Cappuccino (chocolate, cinnamon and a "bite" of cayenne).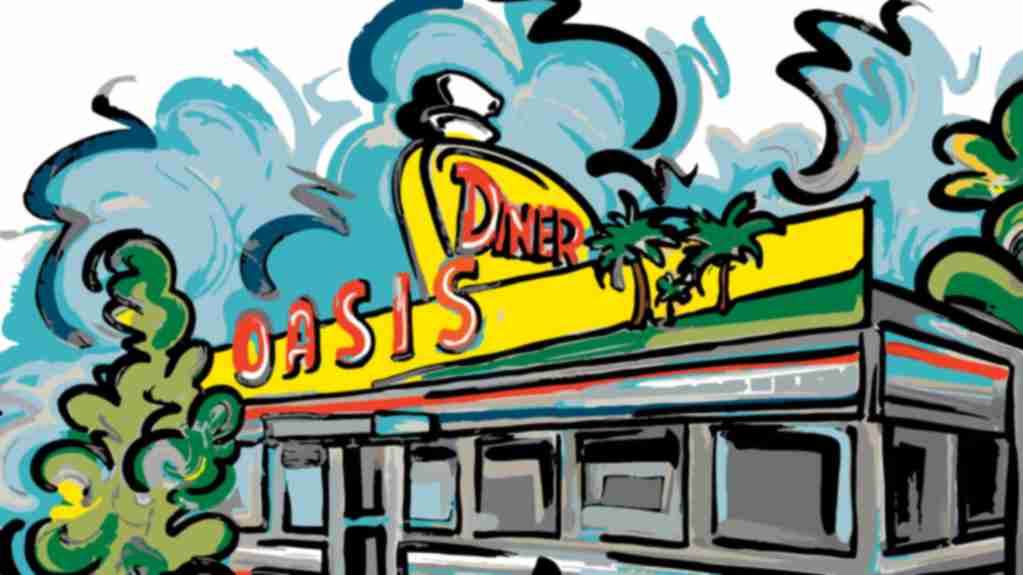 Free Visitor Guide!
Get your insider guide to all things Hendricks County by ordering a FREE Visitor Guide. Download or order a print copy today!
Any place that offers a cold brew coffee flight is somewhere I need to be.
But let's talk hot drinks...Best Friends in Brownsburg boasts a great selection of classic espresso concoctions you won't find at every other coffee shop, such as Cafe Con Panna (espresso with whipped cream), Cortado (equal parts espresso and milk), Buttered Coffee and the Cuban Cappuccino, which is a delicious twist on a favorite with sweetened condensed milk.
If you'd rather skip the coffee, they have delicious Matcha Tea Lattes, Chai Lattes and of course Hot Chocolate.
All pair beautifully with one of their breakfast or lunch bagelwiches.
DIY Take-Home Options 

Hendricks County also offers a wealth of options if you enjoy your cup from the comfort of home. As a local I may be biased saying so, but Beasley's Orchard has the best apple cider I've ever tasted -- hands down.
Every year as the weather turns crisp, I bring home a gallon, and I'll also grab their mulling spices to create a warm, fragrant treat that's one of my family's favorites. If you favor sweet over spice, a swirl of caramel sauce and a dollop of whipped cream is another great way to enjoy.
Loose-leaf teas from Hendricks County blender Our SpecialTea are also available at Beasley's, as well as at Court House Grounds, The Beehive, and Bread Basket Cafe & Bakery.
Locally-roasted coffee beans are a must have during the blustery months, and can be found at all of the wonderful places previously recommended.
Now that you have our suggestions of great places to sip something delicious, check out our Events Calendar for even more autumn inspiration. Cheers!