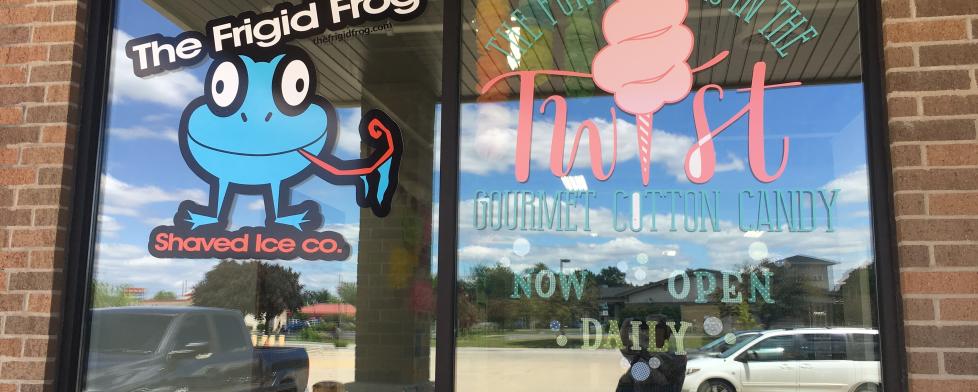 I love to see small businesses in Hendricks County thriving. Especially, when it's one that is serving up delicious shaved ice and gourmet cotton candy. Simple, yet unique treats for all to enjoy.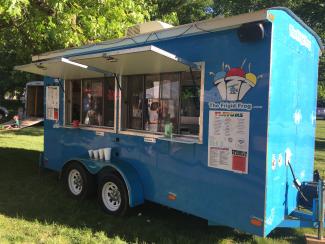 The Frigid Frog's bright, blue food truck has become a welcome sight at area festivals, fairs, events and farmers markets. But this family business recently added a storefront that will serve as its home base in Plainfield where The Frigid Frog Shaved Ice and Twist Gourmet Cotton Candy will be available year-around.
Their new shop located at 2481 E. Main St., Plainfield is next to Kid's Go Round and Younique Culture. And it's just as bright and refreshing as the treats they serve up. 
An area for kids and seating inside and out means there is room for everyone of all ages.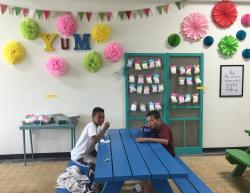 My family has been in numerous times since the recent opening -- after a day at the pool, after an evening in the park, for a treat with friends and a youth group meeting. I appreciate the variety, the family-friendly atmosphere and the great prices.
On a side note, I'm always surprised to find the floors are sticky-free. How do they do it?
Their shaved ice flavors include classics like grape, lime, cherry, blue raspberry and cotton candy. They also offer some more "grown-up" flavors like cappuccino, wedding cake, margarita and daiquiri. We're fans of the specialty mixes, with clever titles that spark our curiosity, like "frog-in-a-blender" (tiger's blood and lime) and "nemo" (orange and pina colada).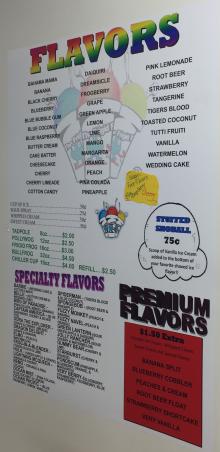 You'll find an impressive list of flavors ranging from sweet to super sour.
The Frigid Frog offers four sizes of shaved ice - an 8-ounce tadpole for $1.50, 12-ounce pollywog $2, 16-ounce frigid frog $2.50 and a 32-ounce bullfrog $4. Might I suggest the 16-ounce, color-changing cooler cup for $4. Every time you visit, you can have it filled for just $2.50. 
Extras like whipped cream, sour spray or a scoop of ice cream can be added to any shaved ice for an additional fee.
You'll also find an ever-growing list of gourmet cotton candy flavors. Several size options are offered at a great price. Stop by to see what's on hand or ask about placing an order. 
Looking for the perfect party favor or sweet treat for your next celebration? Check out Twist Gourmet Cotton Candy or call (317) 409-2475 for more information.
Summer hours at The Frigid Frog & More are 11:30 a.m.-10 p.m. daily.
Keep up to date by following The Frigid Frog & More on Facebook and check out the menu. There are so many choices...it's good to come prepared.
I hope you'll stop by and support this family business in their new shop. It's great to see a Hendricks County business expand to offer these sweet treats year round.