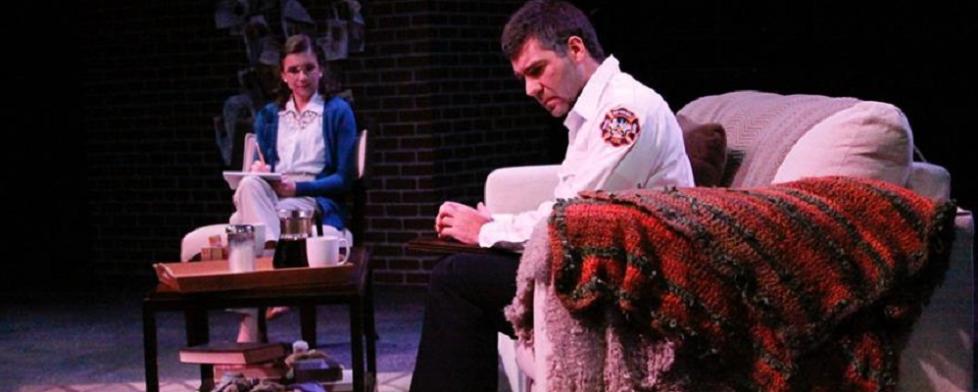 Do you remember where you were on Sept. 11, 2001? I think most of us do as well as how our lives changed after that fateful day.
Thirteen years after the 9/11 terrorist attacks, countless stories have emerged that tell of the remarkable heroism and sacrifices that occurred. 
And, now, a play -- entitled "The Guys" -- will take center stage at 7 p.m., Oct. 10 at the Hendricks County 4-H Fairgrounds Expo Hall. Told from the view of the fire service and based on a true story, the play shares the compelling story of some of the humanity that has endured since 9/11. It is one show you won't want to miss.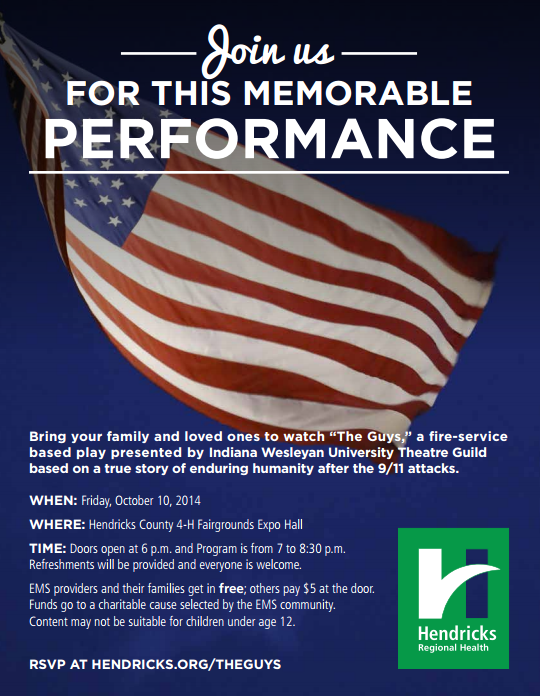 The play picks up two weeks after 9/11 with a phone call to a newspaper editor from a fire captain, who lost most of his men in the attack. What unfolds is a friendship that comes from the difficult task of the fire chief writing eulogies he will share at their funerals.
Playwright Anne Nelson, with the help of the director, Sharla Ball, weaves together a compelling tale that blends together grief, humor and an overarching sense of humanity.
Within the past few weeks, my 12-year-old son, has watched quite a few shows produced about the events of Sept. 11th. For him, it is a vivid history lesson that requires the additional context of trying to understand what took place, all without the benefit of having seen it on television. The fact that this production is drawn from real people and real events adds even further to the realism of the story line.
Presented by the Hendricks Regional Health Emergency Services and Indiana Wesleyan University Theatre Guild, tickets are just $5 at the door and EMS providers and their families get in free. The doors open at 6 p.m., refreshments will be provided and everyone is welcome.
Keep in mind that if you plan to go, some of the content may not be suitable for children under the age of 12. Proceeds from the play will be donated to a charitable cause chosen by the EMS community.
To reserve a spot, click here.