It's cold, it's overcast, it's gloomy. It's the dead of winter in Indiana. Blech.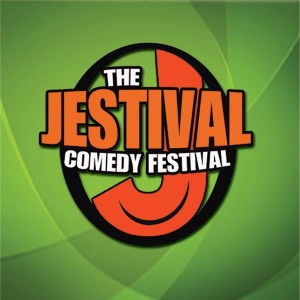 Wouldn't it be nice to get out of the house and have a laugh to shake the doldrums of winter? Well, on Jan. 23 and 24, you can do just that by visiting the 
Royal Theater
 in 
Danville, Indiana
, when the Jestival comes to 
Hendricks County
.
The Jestival
 is a two-day comedy festival for all ages that is held in cities all around the country. It provides opportunities for budding comedians and professional comedians alike to perform, raise money for charities, and appear on Xfinity On Demand's stand-up comedy series "Who's Laughing Now?" The two-part event on Jan. 23 will start with "You Must Be Joking" -- the finals for the top six amateur comedians, openers, or emcees who have survived each of two prior qualifying rounds. The grand prize winner earns $650 worth of professional services and a paid feature spot at a future Royal Theater comedy event. After an intermission, the "Laugh Your Can Off" finals begin, pitting the top six middle and feature acts who made it out of each of the qualifying rounds. The winner earns a spot on the "Who's Laughing Now?" taping the next night. Then on Jan. 24, it's the television taping of "Who's Laughing Now?" -- a show airing in more than 5 million homes across three states -- when the best of the best entertain the audience. More than 10 nationally touring comedians will provide the humor that night.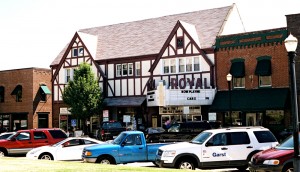 Tickets for Jan. 23 cost just $10 a piece, or you can pay $5 and bring some cans of food with you. The food will go to Gleaners Food Bank in Indianapolis. Tickets for Jan. 24 are only $25 a piece, and admission for both nights can be secured by
clicking here
. The show starts at 7:30 p.m. on both nights. The Jestival also doubles as a fundraiser for a cause near and dear to my heart:
Saving the Royal Theater
. Because the movie industry is changing from 35mm film to a digital format later this year, theaters all across the nation must convert to digital equipment. Theaters that don't purchase the digital equipment simply won't be able to show movies anymore.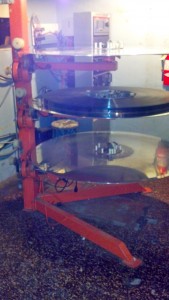 The problem is that the new digital equipment costs an estimated $75,000, says Tracie Shearer, who runs the Royal Theater. That is a staggering price tag for a small-town, independently owned theater that's a labor of love for Shearer, who also works a full-time job. While the Royal hosts live music, comedy and
other events
, movies are its largest draw. Without movies, the Royal likely can't afford to stay open, which would be a crushing blow to the community. Shearer has started a
Facebook campaign
, asking each of the Royal Theater's 2,200 Facebook fans to donate $10 -- a small donation per person that would get the Royal well on its way to its digital conversion if all 2,200 fans participate. Through Day 9, Shearer reports that more than $1,300 has been donated, leaving a long way to go. Her hope is that the Jestival will provide a big boost to the digital equipment fund. Why is this cause near and dear to my heart? I've lost track of all the free movies that my kids and I have seen over the summers at the Royal Theater. I also can't count how many times I've been there to see first-run movies for unbelievably low ticket prices, especially compared to those of major theaters. The Royal does a lot for me, my family, and our community. It would be awful if it has to close. That's why my wife and I have each already donated to the Facebook campaign and why I encourage everyone to attend The Jestival, and all the other events hosted by the Royal Theater. Let's save a piece of history and a true Hendricks County treasure.
What are your favorite memories of or events at the Royal Theater? Leave us a comment and let us know!