Editor's Note: This is the fourth and final post in a series that followed local couple JinAyla Sexton and her fiance Jason Bollman as they prepared for their wedding on June 23. The couple wanted to keep everything local and utilize the free resources we have available at the Hendricks County Convention and Visitors Bureau to plan their wedding. They are an example of how we can help future brides and grooms prepare for their big day.
They say a picture is worth a thousand words so I decided to let our pictures dominate this final post. Before getting to those wonderful pictures with photo credit going to Amy Phipps Photography, I just wanted to say that looking back on this magical time in my life, Hendricks County truly does have everything you need to plan a wedding. All you have to do is 
explore
!
Back to where it all began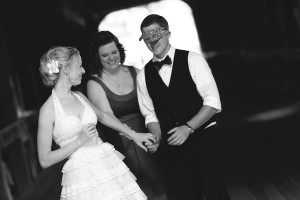 Though we didn't want to see each other before our wedding, Jason and I wanted to pray together before walking down the aisle. So one of my bridesmaids led my blindfolded groom through the
bridge where he proposed
so we could give thanks for this most wonderful day and the road that lay ahead. And believe it or not, we didn't peek!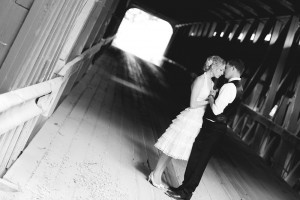 The ceremony
The ceremony was filled with sage advice for long-lasting marriage from our parents, scripture reading from mentors in both of our lives, and vows to one another. After months of preparation and planning with focus on every last detail, it was a beautiful moment to treasure the meaning behind all of this work.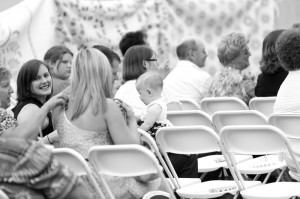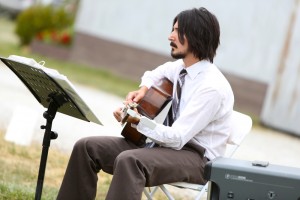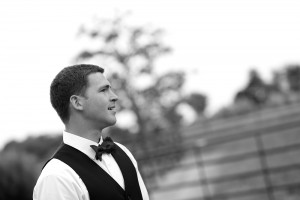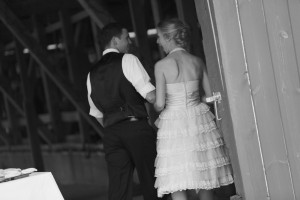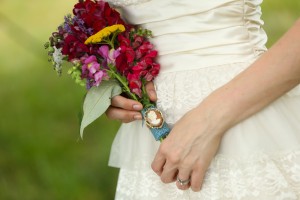 All the details came together so well thanks to many helping hands, especially from our wedding party. The 
food
 was wonderful, the barn was lovely, and the 
flowers
 were just perfect for the occasion.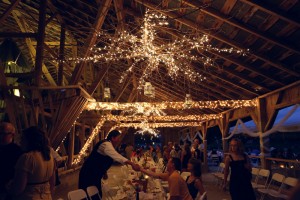 Jason and I agreed early on that our wedding pictures would be a keepsake, so we wanted to be sure to find a photographer who would capture the memories we wanted to hold on to. I have loved the work of 
Amy Phipps Photography
 for several years, so it was an easy decision for us to choose her to be part of our wedding day. She was wonderful!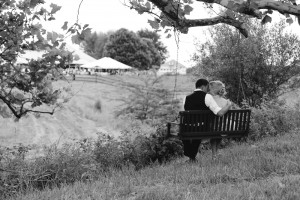 We could not have asked for a better day, and I think everyone truly had a wonderful time. Because we were able to use everything local (food, flowers, music, decorations, and more) the day was that much more special to us.