One look at most of the boxes in my pantry are enough to scare me. Not only can I not pronounce most of the ingredients listed, but I am pretty sure none of those ingredients are natural. Couple that with documentaries such as Food Inc. and Corn King, and it made me evaluate the food I am putting into my family's bodies. The big dilemma in the quest to find my family more wholesome food is where do I find it?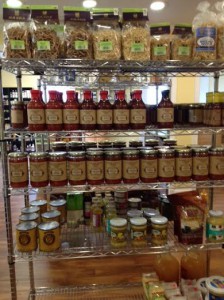 The Real Food Shoppe
of Plainfield right off U.S. 40 makes it easy to simply find...real food. Moving to Plainfield in December, the Real Food Shoppe is owned by the Ridenour family. I had the pleasure of meeting Bob Ridenour recently when I stopped by his store. A step into Real Food is a breath of fresh air, like stepping into simpler times.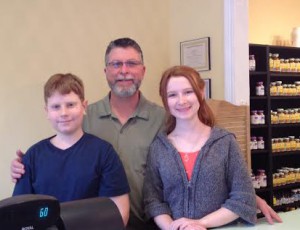 It was clear this family is passionate about what they do. Bob, a lifelong
Hendricks County
resident, grew up on a farm in Brownsburg. He took that experience on the farm and combined it with his background as a nutritionist and gardener to create a shop that is unique, well conceived and makes purchasing locally grown, healthy food easy. Bob was very helpful explaining the different products in his store. The Real Food Shoppe offers an array of products including: meats, vitamins, coffees, milk, eggs, seeds, local honey, snack mixes, nuts and much more.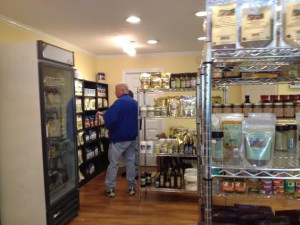 The most popular items at The Real Food Shoppe are the selection of locally grown, organic meats. That selection includes: Seven Sons, Smoking Goose, Copper Creek and Sunset Acres. It was clear as customers came in that these meats were well known and liked. Many people seemed to be stocking up for a snowstorm or something...please no!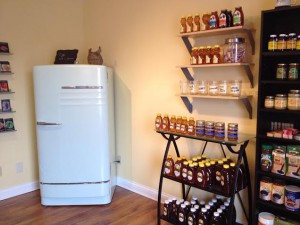 While this girl does love her meat, I was thrilled to pick up some local brown eggs. (Even better, I found them in a super cute vintage fridge.) Aside from food items, Ridenour also offers several classes on different kinds of gardening as well as a variety of nutrition classes. The Real Food Shoppe and the Ridenour family are the real thing! This is a local family that is using its passion for real, nutritious food to help educate and feed families in the healthiest way possible. Stop by the Real Food Shoppe and taste the difference!