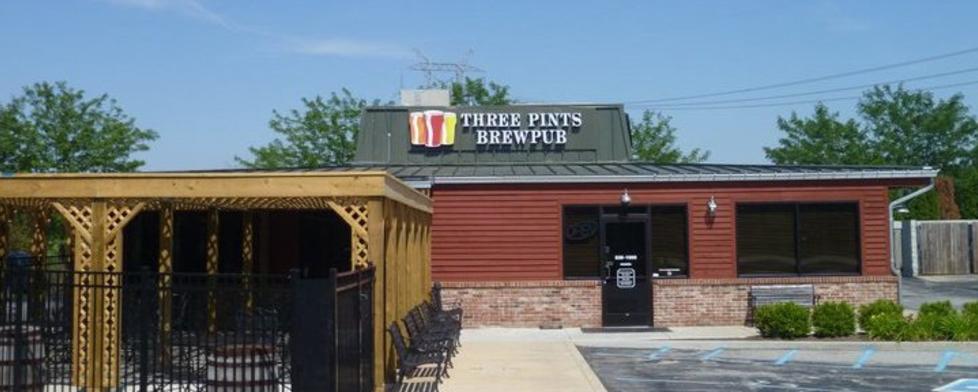 A popular Hendricks County business, Three Pints Brewing Company, is growing and has undergone a significant change, expanding into Martinsville, Ind., while transforming their Plainfield location from a full-service restaurant into a tap room.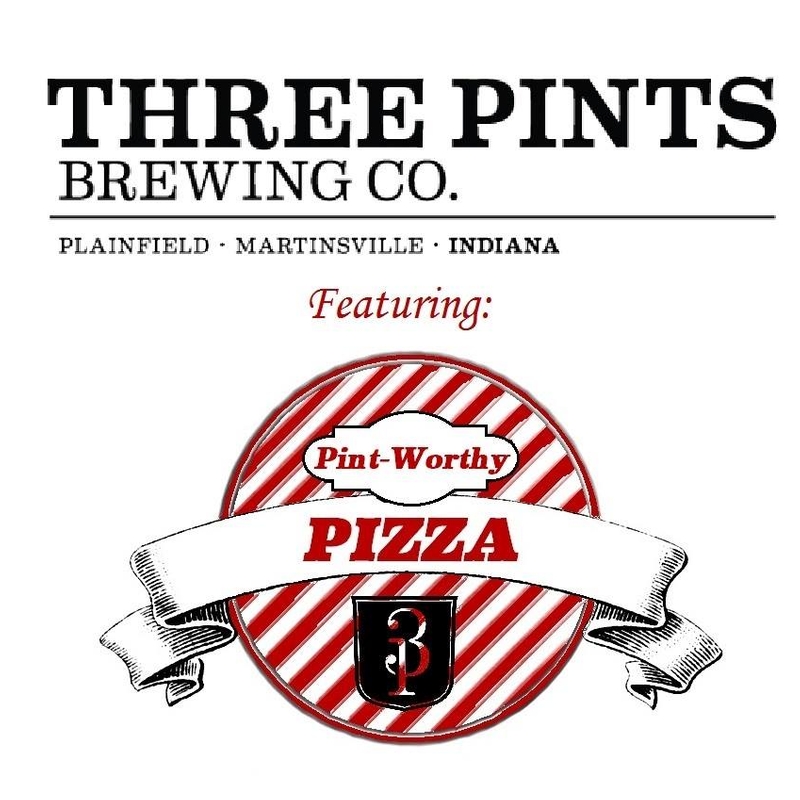 The motivation for the change in business model is a desire to focus on beer, says Danita Timmons of Three Pints Brewing Company.
Starting just last week, Three Pints changed its hours to 4 to 9 p.m. on Wednesdays and Thursdays, noon to 11 p.m. on Fridays and Saturdays, and noon to 9 p.m. on Sundays at the Plainfield Tap Room, located at 5020 Cambridge Way. 
Fans of Three Pints can visit the Martinsville Tap Room at 610 W. Mitchell Ave. on Wednesdays, Thursdays and Fridays from 4 to 8 p.m., and on Saturdays and Sundays from noon to 6 p.m.
By scaling back their hours and menu, Danita says Three Pints brewers can spend more time developing their high-quality frosty malted beverages that define the local company.
Danita reports that there are now 12 varieties of Three Pints beer on tap at any given time, and both tap rooms rotate availability of a wide array of house, speciality and seasonal brews to keep each visit a unique one for their customers.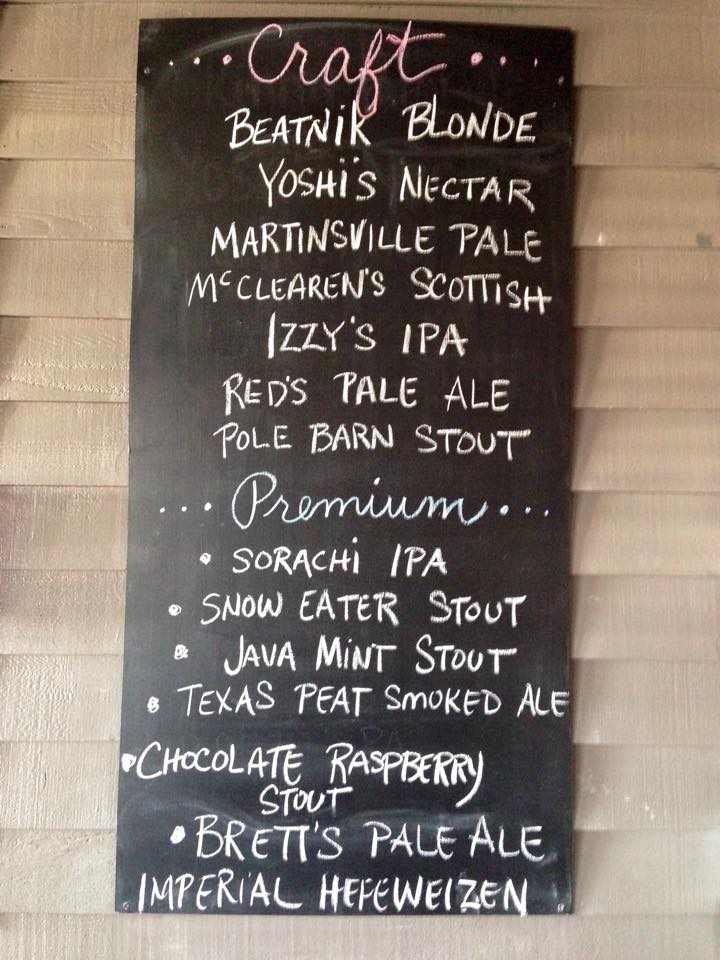 Meanwhile, Three Pints has also expanded their repertoire to canning beer and selling it at a number of establishments and package stores throughout Indiana. Bagger Dave's, B Squared Bar and Grill, Diesel's, Dawson's Too and El Meson are just a handful of popular Hendricks County hot spots where patrons can enjoy a Three Pints brew. 
Three Pints beers can also be found in Indianapolis, Bloomington, Carmel, Fishers, Greenwood, Franklin, Schererville, Zionsville, Terre Haute and Fort Wayne.
Every serious beer drinker knows that eventually some good food is a welcome addition to some good suds, and Three Pints has you covered there, too, with their new Pint-Worthy artisan gourmet pizzas that are handmade on-site. The pizzas are in such high demand that Three Pints has already brought in an additional pizza oven to keep up with the requests.
Patrons can still dine in at both tap rooms during business hours to enjoy drinks and pizza.
Three Pints also offers space at both the Plainfield Tap Room and the Martinsville Tap Room for business meetings, parties, wedding receptions or whatever else you might need a large space for.
Need a reason to head to Three Pints to check out their wide variety of local brews and Pint-Worthy pizzas?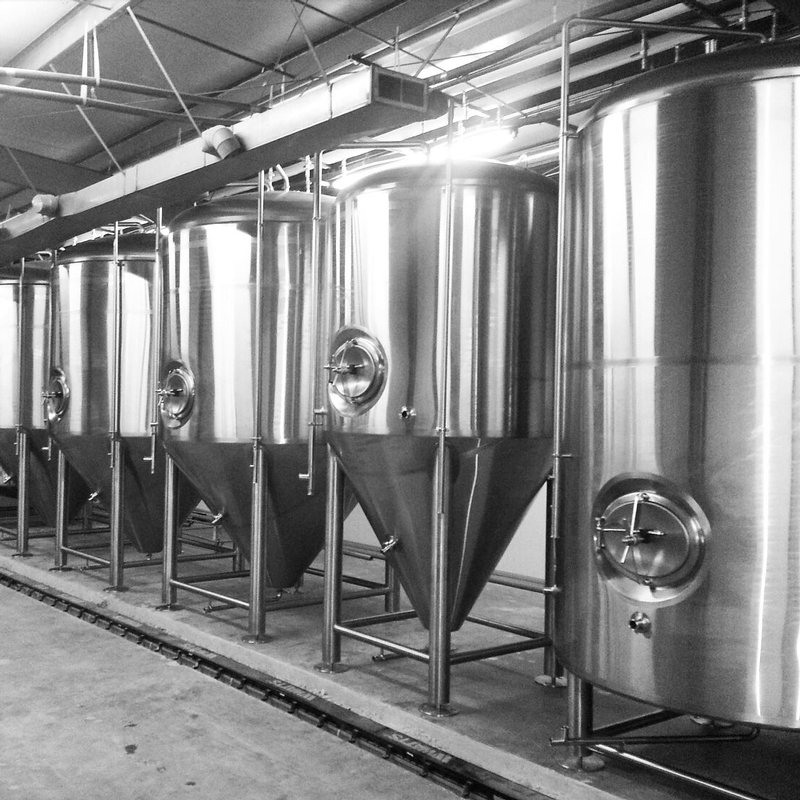 Three Pints invites you to "beer" our valentine on Saturday, Feb. 14, where you can get a half-dozen, four-ounce beer samples for half price. 
Home brewers, do you make a mean beer of your own? Enter it in Three Pints' first annual home brew contest! Submit a sample to Three Pints between Feb. 14 and 20, and all samples will be judged on Feb. 22 with the winner announced on Feb. 23. If your home brew meets Three Pints' standards, they may even start selling your beer!
Danita also hinted that Plainfield residents will likely be in for a treat after spring arrives. Three Pints has plans to start delivering their beer and pizzas in town from their Plainfield Tap Room location. Stay tuned to their website and Facebook page for more information on this exciting new service!
"We are proud to be a Hendricks County business," said Danita. "We look forward to continue serving all of our great customers in Hendricks County, Morgan County and beyond."
Three Pints Brewing Company