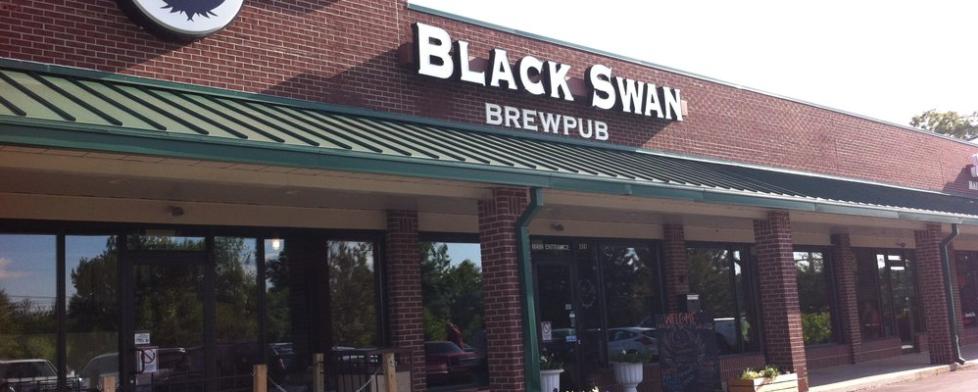 Editor's Note: Black Swan Brewpub permanently closed on Jan. 1, 2020.
Black Swan Brewpub in Plainfield is one of the most popular independent restaurants in Hendricks County.
If you've visited Black Swan before, you know their delicious craft beer paired with their tasty food is tough to top. And the service? It's super-friendly and efficient.
Black Swan is truly one of those places you want to go back to again and again.
Here are my 10 tips you should know before your next visit to Black Swan Brewpub. Thanks to the management and staff for their help with these insider tips.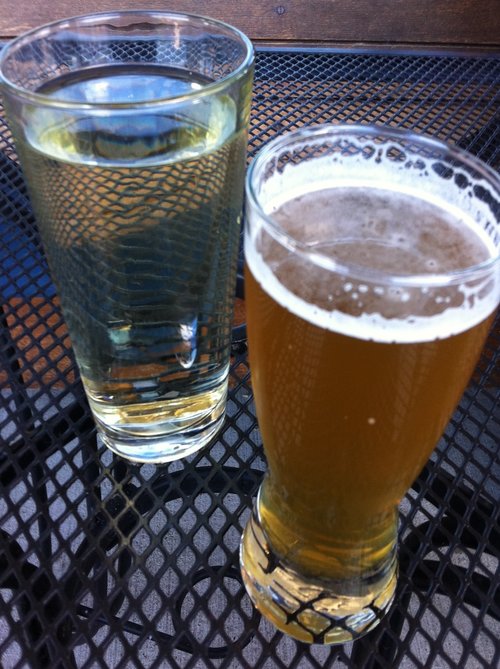 Pour Me a Pint 
Black Swan Brewpub makes their beer onsite. There'a a lot of equipment and hard work that goes into making beer, and they have 16 beers on tap daily, most of which are Black Swan creations.
Don't know the difference between an IPA and a Cream Stout? Don't worry. The friendly staff will teach you about beer and help you find a beer you'll enjoy.
Not a fan of beer? You might be after a visit to the brewpub. They also serve wine from Indiana wineries and cocktails and all are reasonably priced.
Fine Food
You'll find good gastropub fare here like the Reuben sandwich, The Stack (a pork tenderloin sandwich) pot pies (Shepherd's Pie) and Poutine, which is beer gravy and Wisconsin cheese curds poured over fries.
Nice Location
The restaurant/brewery is located at the corner of Ind. 267 and Hadley Road, and minutes from hotels, shopping, I-70 and the Indianapolis International Airport.
So it is a premier stop for some food and a pint if you need to pick someone up from the airport or are waiting for a flight.
Local Love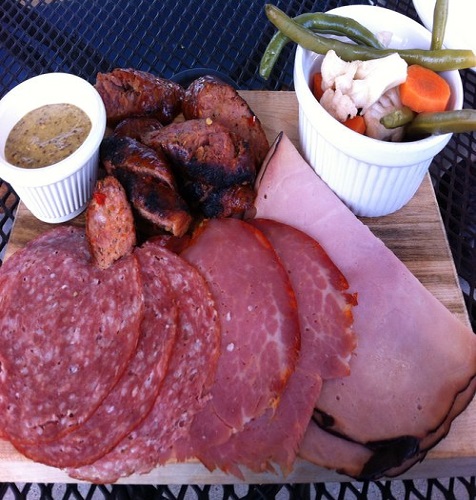 Black Swan Brewpub loves to support Indiana foods and products. You'll find local produce, as well as wine from Indiana wineries including from one of its neighbors, Chateau Thomas Winery, as well as Smoking Goose meats.
Kid Friendly
Kids and families are welcome and there are board games available for kids to play in the restaurant. There's even a kid-approved, children's menu with popular and inexpensive meals like mini pizzas and chicken fingers.
Specials
Keep up with their Facebook page for daily specials and beer trivia. Some fan favorite specials include: Monday: Burger and a Pint for $10, Tuesday: $2.50 Pints (on most house beers) and Friday: $6.50 Growler Fills (a growler is a glass jug which holds about 64 oz of beer -- perfect for beer to go).
Destination Spot 
Did you know that Black Swan Brewpub is a destination for visitors from all over Indiana and the U.S. who enjoy doing brewery and winery tours?
Visitors have been known to make a day or evening trip by visiting Black Swan Brewpub, Three Pints Brewpub and Chateau Thomas Winery, which are all located within minutes of each other.
Staying overnight? Book a room at one of the nearby hotels. 
Get Outdoors
Are you a fan of dining outdoors? There's a nice outdoor patio which is ideal to enjoy a pint or a leisurely meal with your family.
I was recently there and had a lovely meal outdoors. The patio is dog-friendly too! I'm looking forward to coming back with my dog, Louis.
Open 7 Days a Week
It's hard to find an indepedent restaurant that's open every day and serves food and drink throughout the day. The Brewpub is open 7 days a week from 11 a.m. until 10 p.m. Sunday through Thursday and 11 a.m. until midnight Friday and Saturday. 
Gifts
Need a gift to bring to a party or for your friend who enjoys craft beer? How about a growler or two of craft beer? You can pick up beer here 7 days a week.