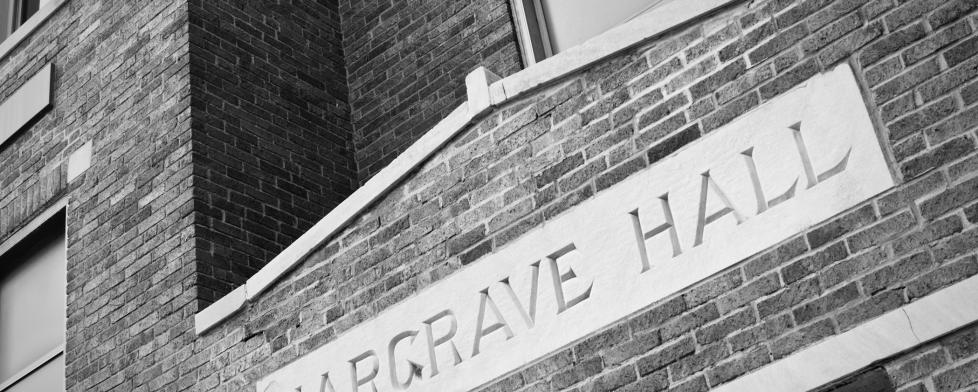 Halloween is a much-anticipated holiday in my home. My daughters have had their costumes for a month now, and they're counting down the days until they can trick-or-treat. While trick-or-treating is a lot of fun, it's not the only family-friendly Halloween activity available in Hendricks County this month.
Consider these 10 activities as you spend the second half of October getting into the Halloween spirit with your kids.
Mazes
Hendricks County boasts three prominent mazes that provide fun challenges for families: corn mazes at Beasley's Orchard in Danville and Hogan Farms in Brownsburg, and a prairie maze at McCloud Nature Park in North Salem.
The Beasley's Corn Maze celebrates the 50th anniversary of It's the Great Pumpkin, Charlie Brown! while Hogan Farms' maze takes on a patriotic theme right before the 2016 presidential election and the McCloud Prairie Maze tips its hat to nature with a turtle-themed course.
To learn more about these mazes, including dates and hours of operation, click here.
Scarecrow Display
One of many great reasons to visit downtown Danville is the huge display of locally-created scarecrows that surround the historic Hendricks County Courthouse during the month of October. These scarecrows show a lot of the personality of Hendricks County and make for a wonderful, free family outing leading up to Halloween.
My fellow blogger, Crystal Paschal, recently discussed this year's Scarecrow Display in more detail.
'Jumanji' at the Royal Theater
Halloween is known for its strange and supernatural happenings, so taking the family to the Royal Theater in Danville for Kiwanis Klassic Family Movie Night to see Jumanji on Oct. 13 at 7 p.m. is a great way for everyone to get into the holiday spirit.
Jumanji stars the late Robin Williams and tells the story of a boy who is trapped in a board game for 25 years until he is finally released -- along with a lot of strange and supernatural mayhem -- by some modern-day kids. 
This 1995 classic is rated PG and will only set you back $3 per adult and $1 per child under the age of 12 at the door. For more information, click here.
Pumpkin Drop at The Shops at Perry Crossing
The Smiley Morning Show from Indianapolis radio station WZPL will be at The Shops at Perry Crossing in Plainfield on Oct. 20 from 6 to 10 a.m. for a Pumpkin Drop. They'll be doing a live broadcast, offering trick-or-treating options, setting up a photo booth and more. And, of course, they'll be dropping pumpkins!
Halloween Extravaganza at the YMCA
On Oct. 21 from 6 to 8 p.m., the Hendricks Regional Health YMCA in Avon will host its Halloween Extravaganza where families are welcome to arrive in costume and enjoy campfire songs and stories, haunted hayrides, scary stations, games, crafts, food and more!
Tickets are $8 per person ($5 per person for YMCA members) with kids ages 2 and under getting in for free. Tickets can be purchased in advance at Member Services at the YMCA.
Fall Colors Festival
I'm going to delve deeper into the Fall Colors Festival at McCloud Nature Park later this week, but mark Oct. 22 from 10 a.m. to 4 p.m. on your calendar for a fun, free family-friendly day surrounded by gorgeous fall foliage. Among the many great activities that will take place at the Fall Colors Festival is free pumpkin-carving, thanks to a huge batch of pumpkins that are being donated by Beasley's Orchard.
Stay tuned for my blog post on the Fall Colors Festival later this week, and in the meantime, click here for more information.
(Insider tip: Hendricks County Parks and Recreation also offers another free family-friendly program in October that is great for getting into the Halloween spirit. Check out their Bats program at Sodalis Nature Park in Plainfield this Saturday, Oct. 15 at 11 a.m. by clicking here.)
Hargrave Hall Trick-or-Treat
The Haunted Hargrave Hall in Danville is an excellent way to put a chill down the spine of adults and older kids just ahead of Halloween, and I'll be writing more about this scary adventure in more detail next week. However, on Oct. 22 from 5 to 6:45 p.m., kids of all ages are invited to the lights-on Hargrave Hall at the Danville Athletic Center for some free trick-or-treating, games and prizes.
My kids have enjoyed this event for years and occasionally work up the courage to tackle the haunted house with the lights off. 
(Insider tip: Despite the lights-on haunted house staff making sure that they take it super easy on kids, young ones might still get spooked. The staff is happy to help families get out of the haunted house if it's too much.)
uPaint Halloween
Got some artistic family members? Try taking them to uPaint Pottery Studio in Plainfield on Oct. 23 at 1 p.m. for the uPaint Halloween event. For $16 per person, you can paint a festive Frankenstein or jack-o-lantern mug for Halloween. The price includes all supplies, as well as a helping hand if needed.
Register in advance by clicking here.
Hendricks Regional Health Hallowellness Fair
Come out to the Hendricks County 4-H Fairgrounds on Oct. 29 from 9:30 a.m. to 2 p.m. and enjoy the Hendricks Regional Health Hallowellness Fair. This free event is for the whole family, and will be filled with interactive activities, all providing fun and engaging ways to learn about healthy lifestyles. Other attractions include hay rides, a bounce castle, pumpkin decorating, face painting and spooky games.
The Pacers Fan Van and Nine13sports will be there, and kids are encouraged to bring their own decorated broom for free broom races. Hendricks Regional Health will be handing out a prize for the best decorated broom. 
For more information, click here.
Ghosts & Goblins at Washington Township Park
Washington Township Parks & Recreation is hosting a Ghosts & Goblins event at Washington Township Park in Avon on Oct. 29 from 4 to 7 p.m. Families will enjoy trick-or-treating along the park trails, a costume contest at 5 p.m., games and a haunted train ride. This fun Halloween event is absolutely free for families to attend.
Happy Halloween from all of us in Hendricks County, and we look forward to seeing you soon at some of our fantastic fall events!