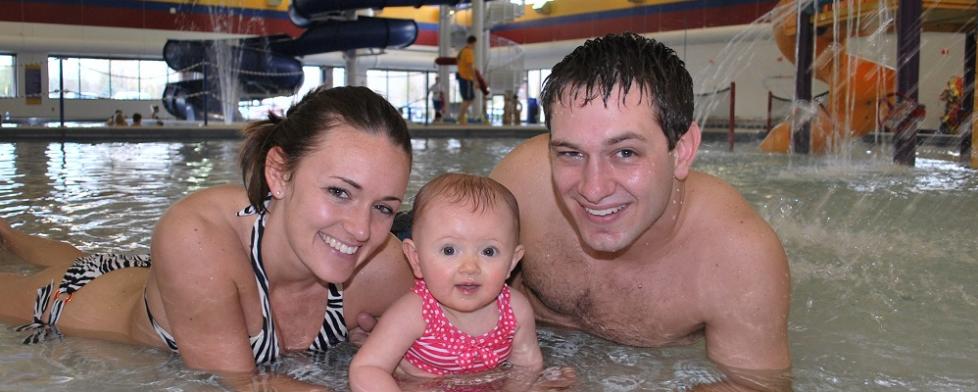 Winter is upon us, and everyone in my house is already climbing the walls. It's always difficult to think of things to do indoors during the winter months, but have no fear:  Hendricks County is here!
Here are ten of my family's favorite indoor activities:
Take a Swim
The last thing you're probably thinking about in the dead of winter is putting on a bathing suit and jumping in a pool. However, the Richard A. Carlucci Recreation & Aquatic Center in Plainfield offers a huge, fun indoor water play land for people of all ages.
Call (317) 839-7665 or click here for more information.
Go Roller Skating
Hot Skates Roller Skating Center in Avon is a favorite of my kids. Kids and adults can strap on some skates and burn off all kinds of energy around the rink. They even have "skate mates" -- little contraptions that resemble walkers on wheels -- for kids who need some help keeping their balance.
Hot Skates also has arcade games and food available for purchase. For more information, call (317) 272-0873 or click here.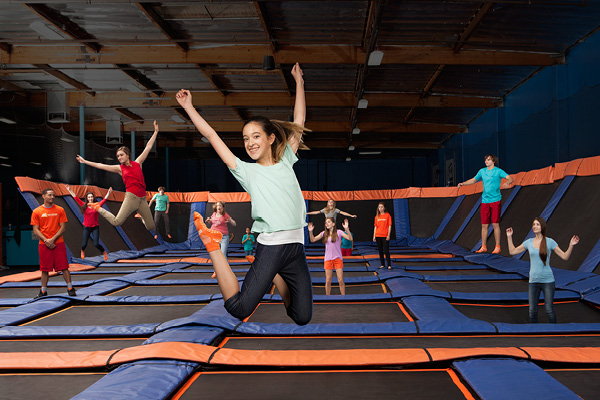 Bounce off the Walls
Kids and adults can literally bounce off the walls at the Sky Zone Indoor Trampoline Park in Plainfield. Wall-to-wall trampolines provide the opportunity to jump to your heart's content, plus participate in activities such as dodgeball and SkySlam basketball, or play in the Foam Zone.
Call (317) 268-3200 or click here for more information. 
Jump-n-Play in Avon is another fun place for kids. They have several inflatables for kids to climb, jump on, and slide down, plus they have arcade games and concessions.
Call (317) 272-0499 or click here for more information. 
Glow in the Dark with Monsters
Putt-putt golf, anyone? Monster Mini Golf in Avon is a fun place to play 18 holes of miniature golf under black lights and surrounded by monsters. My daughters always squeal with delight whenever they trigger the big monster that growls and talks to them on the course, and they also enjoy the arcade games there.
(Insider tip: My kids like to wear white clothing to Monster Mini Golf because then they glow under the black lights.) 
Got a kiddo with a winter birthday? Monster Mini Golf offers great party rooms and options, too.
Call (317) 268-4946 or click here for more information. 
Go to Battle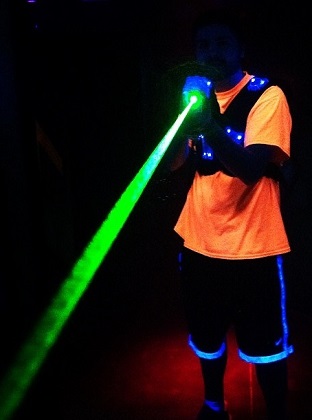 In general, it's not a good idea to arm your kids with guns and turn them loose in a dark building to fire at anything that moves. However, if you're at Xtreme Lazer Tag in Avon, you can do exactly that without any blood being shed.
This 4,000-square-foot, multi-level battlefield under black lights is tremendous fun for both kids and adults. Play games like "Capture the Flag" or just shoot everyone to pieces (figuratively speaking, of course).
Call (317) 272-4815 or click here for more information. 
Catch a Movie
The Royal Theater, located on the east side of the historic Hendricks County Courthouse Square in Danville, has been entertaining the community since 1914, and it's my family's No. 1 place to watch first-run, family and classic movies.
The Royal Theater generally shows family-friendly first-run movies, and on many Thursday nights, a variety of classic movies are shown throughout the year. They've also recently added a monthly feature called "Senior Movie Day" on Tuesdays.
Whatever the movie, ticket prices are dirt cheap, making the Royal Theater a great place for family entertainment. Click here to see their movie listings. 
Go Bowling
We have two really nice bowling alleys here in Hendricks County: Brownsburg Bowl and Sunshine Bowling Center, both located in Brownsburg. 
Both facilities offer clean, well-lit, smoke-free lanes for the whole family, bumpers and bowling ramps for little kids, food and soft drinks available for purchase, and adjoining bars for parents who need a bit of a break.
For Brownsburg Bowl, call (317) 858-0388 or click here for more information. 
For Sunshine Bowling Center, call (317) 280-7670 or click here for more information. 
Create Something
My kids really enjoy hands-on activities, so we're fortunate that Hendricks County is a mecca for arts-and-crafts establishments.
Try your hand at some pottery at uPaint Pottery Studio in Plainfield or at Sally's Ceramics in Pittsboro. Paint a picture at Melissa Cain Art Studio or at Gallery on the Square, both located in Danville, The Sketch Pad Art Studio in Avon, or at Art on Main in Plainfield. Check out two relative newcomers to Hendricks County in Board and Brush and The Purple Palette, both in Brownsburg.
These are just a few of the Hendricks County options for those who are interested in creating something artistic. For even more ideas, click here. 
Explore Educational Opportunities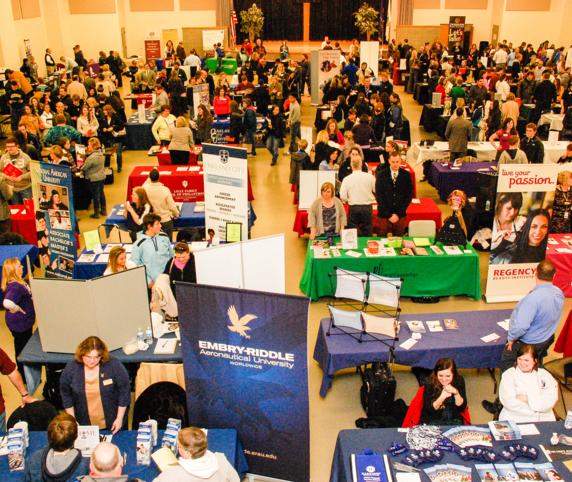 We have a really cool organization here called the Hendricks College Network, and they provide all sorts of information about and access to colleges, scholarships, adult education and more.
On Feb. 25 from 5-8 p.m., the Hendricks College Network is hosting the 2016 Hendricks County College & Career Fair at the Hendricks County 4-H Fairgrounds and Conference Center in Danville.  
More than 100 colleges, universities, trade schools, apprenticeships, the United States military, undergraduate and graduate programs, technical programs and adult education opportunities will be on-hand for kids and adults to explore. There will also be workshops on financial aid, scholarships, essays and recruiting. 
Don't let the official title fool you -- this terrific event is open to anyone from anywhere, not just Hendricks County residents. If you or anyone in your family or circle of friends is interested in expanding their horizons, make plans to attend!
Call (317) 762-4338 or click here for more information.
Explore Even More Opportunities
I've listed just a small fraction of indoor activities that are available in Hendricks County. To learn even more about what we have to offer, I'll suggest two additional indoor activities to attend: the Hendricks County Community Youth Fair and the Danville Winter Festival.
The Hendricks County Community Youth Fair will be held on Feb. 13 from 10 a.m. to 3 p.m. at the Hendricks County 4-H Fairgrounds and Conference Center in Danville and will have dozens of booths with organizations, activities, businesses and other vendors who serve the youth of our area. Come see what's in the community for kids, parents and families to enjoy! Admission to this fair is free.
As with the College & Career Fair, don't let the official title fool you -- families from all over Central Indiana will enjoy this event. There will be activities for kids, demonstrations, food available for purchase, and even a visit from the Indiana Pacers Fan Van! For more information, click here.
A week later, the Danville Winter Festival will take place at Danville South Elementary School on Feb. 20 from 2-5 p.m., providing kids in kindergarten through 4th grade the opportunity to play games, jump in bounce houses, get their faces painted, and earn goodie bags. Meanwhile, adults can explore vendor booths, purchase raffle tickets and participate in a silent auction.
For more information, click here.
Stay warm and have fun this winter with plenty of indoor activities in Hendricks County!