It's my favorite time of the year - fair season! Summer is in full swing, and the
Hendricks County 4-H Fair
starts this weekend, running July 15-21 (Can you believe it?). As a newbie to
Hendricks County
and its fair,  I am especially excited to get the chance to experience it this year. After asking around, I discovered some great information about the Hendricks County 4-H fair that I wouldn't have known otherwise. For your convenience, I have skipped the middle man and compiled a short list of tips below to make your personal fair experience as fun and worry-free as possible.
(A special thanks to Brenda Burnell and her team at the Hendricks County 4-H Fair for their help in compiling this list.)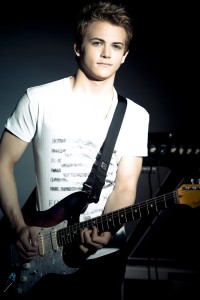 David Nail and Hunter Hayes Concert:  Unlike most fair concerts, this concert, which will actually kick off the fair on the evening of July 14, will be under the roofed Covered Equine Arena, meaning the concert will be a show to remember – rain or shine! For more information about the concert, click here.
David Nail and Hunter Hayes Concert, encore: Save $5 by purchasing your concert tickets ahead of time here.
Bring your own coolers:  With temperatures remaining high, it's important to stay happy, healthy and hydrated. At the fair, you can bring your own cooler with water and beverages so that everyone can enjoy the fair safely and cheaply (no adult beverages, please.)
Come early, save money:  Parking at the fairgrounds is free before 1 p.m. and is $5 anytime afterward. Come early and get the free parking - with lots of things to do at the fair, it doesn't hurt to have more time there anyway!
Amusement Park, Part 1: The Burton Brothers Amusement Park opens at 5 p.m. daily, so if you want to beat the heat and get to the fair purely for the rides - you'll have plenty of time to get ready before the park even opens! Also, look out for some new rides added this year.
Amusement Park, Part 2: The Amusement Park runs every day but offers specials on certain days. "Pay One Price to Ride All Night" days are Tuesday, July 17, Thursday, July 19 and Saturday, July 21. These nights feature unlimited rides with the purchase of an admission ticket and a pass. Midnight Madness takes place from 10 p.m. to 1 a.m. on Friday, July 20, with unlimited rides available for a $10 wristband.
If you're looking for low-key fun: It seems too easy to be to true, but looking at the online calendar to see which events fall on what days can help you determine the best day(s) to plan your visit. Some events attract more attention than others and create larger-than-average crowds (such as the Cheerleading Contest on July 17). If you want to determine what day will be least crowded, the calendar is a simple tool to figure it out! You can also pick up a hard copy of the fair program at the Hendricks County Convention and Visitors Bureau.
Look for the Swifty Swine Racing Pigs: This attraction is exactly what you think it is. These miniature pig races are featured four times daily at 11:30 a.m., 1:30, 4 and 6 p.m. You're welcome.
Get your fireworks fix: Bummed about missing all the fireworks due to the recent burn ban? The Hendricks County 4-H Fair will kick off the first night with a 10 p.m. fireworks show on Sunday, July 15.
Try something new: There's more to the fair than just food and rides. This year, the fair is offering a "Farm to Table" series, which features food demonstrations that incorporate animals raised by 4-H kids.  These animals will be prepared and made into recipes by IU Health West Chefs nightly at 9:30 p.m. July 16-19.
I will be out there to share some of my experiences right here on All Access Hendricks County. You can also follow the Hendricks County 4-H fair on
Twitter
or on
Facebook
to keep up on fair updates! Hope to see you there!
Experienced the fair and have your own tips? Share by leaving a comment below!