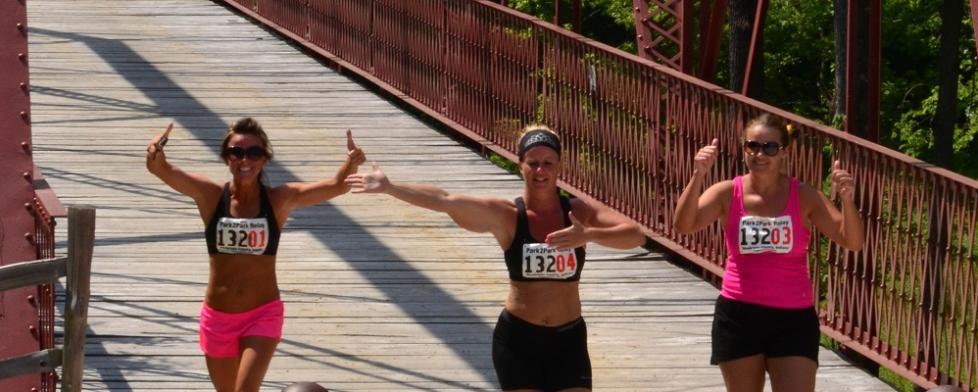 With spring approaching, I felt it would be a good time to preview what I consider to be Hendricks County's top run/walk events. The list is in chronological order to make it easier to add to your calendar. Make 2016 the year you decide to live a healthier life and join us for a few or perhaps most of these events.
1. Plainfield Spring Fling 10K and 5K (March 5) and Trot the Trail 10 mile and 5K (April 9)
I combined these two events because they are set up (certified and timed) to help those training for the Indianapolis Mini Marathon. Both take place at the Richard A. Carlucci Recreation and Aquatic Center, 651 Vestal Road.
The courses consist of the Plainfield Greenway Trail System, Hummel Park Trail System and town parks. These beautiful and well maintained trails are very popular among Hendricks County residents.
The Spring Fling start time for the 10K is 9 a.m and 9:15 a.m. for the 5K run/walk. Trot the Trail 10 mile begins at 8:15 a.m. and the 5K run/fitness walk begins at 8:25 a.m. For more information and registration, click these links: Spring Fling and Trot to Trail.
2. Tri West Post Prom Shamrock Stampede 5K Run/Walk (March 19)
Help support post prom activities! Join Pittsboro residents for this fun, family-friendly event. The start/finish line is located at the Pittsboro Fire Station, 400 E. Main St.
I ran it 2 years ago (my first 5K) and enjoyed the combination of downtown, residential and rural roads. Start time is 10 a.m.
Make sure to dress in your favorite St. Patrick's Day costume...best dressed wins a prize! Click here to register. 
3. No Luck Run Half Marathon, 5K, and Kids 1/4 mile (March 19)
Claddaugh Irish Pub in the Shops at Perry Crossing, 2499 Perry Crossing Way, Plainfield, is the start/finish line for this St. Paddy's Day tradition...yes, it's 2 days later, but they are still celebrating!
The half marathon and 5K begin at 8:45 a.m. The kids 1/4 mile begins at 8:30 a.m. All participants receive one free green beer and entry into the Claddaugh's St. Paddy Day festivities.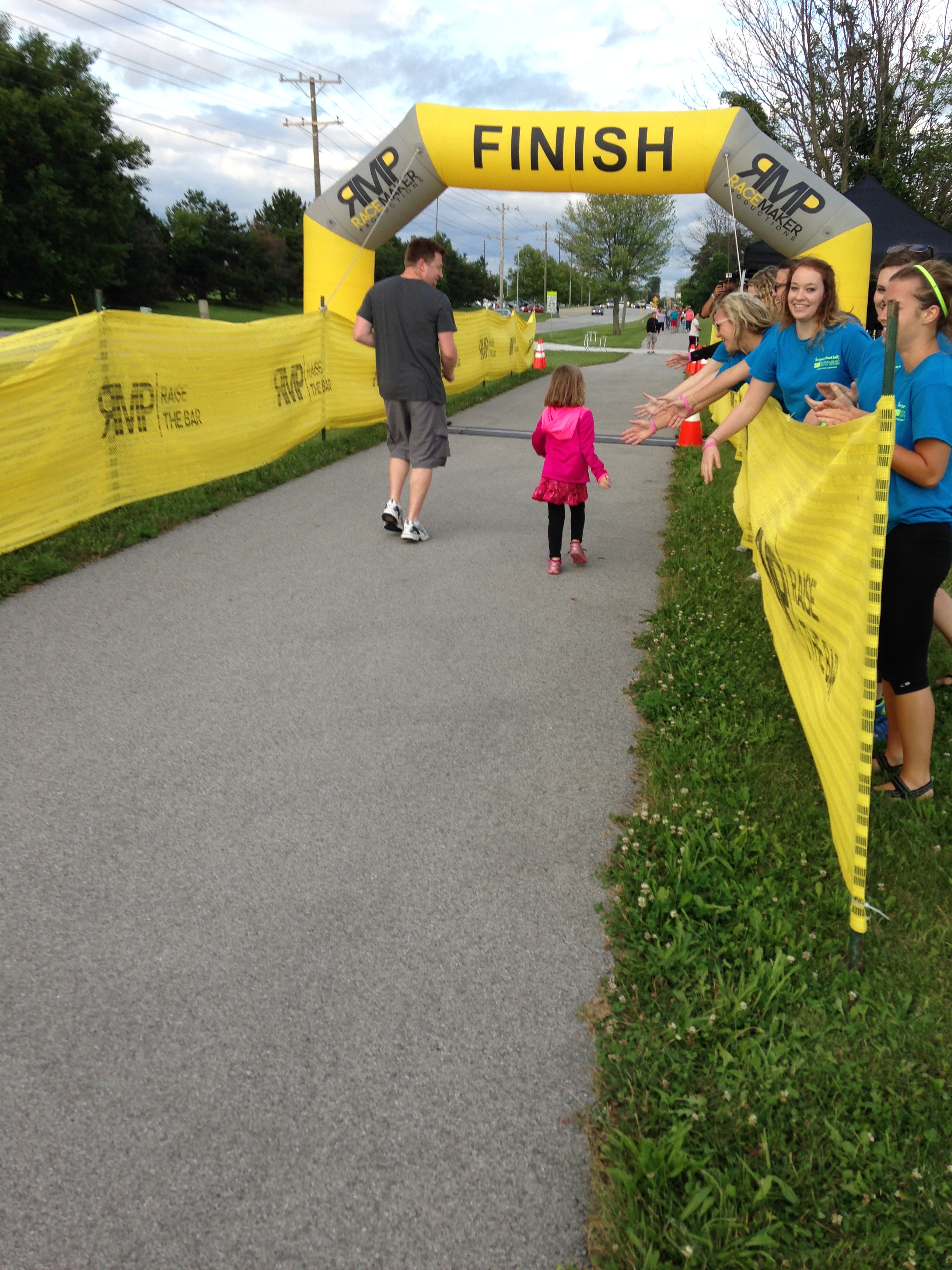 This is a family-friendly event that includes a fun kids zone, live music, and a heated outdoor beer/whiskey garden. Click here to register.
4. Rib Run 5K and 1/4 mile Slab Kids Run (June 25)
This event is part of Avon's Rib Fest which involves delicious BBQ, kid games, live music, and one of the best fireworks show I've ever seen! Kingsway Christian Church, 7981 E. County Road 100 North, hosts this event.
The 5K course goes through two residential neighborhoods so it's flat and fairly easy to navigate. This is perfect for beginners or those with strollers. Last year, I ran the course and my husband walked with our daughters along with another family. This was a perfect way for the adults to burn some calories before eating lots of BBQ and for the kids to burn off some energy.
The 1/4 mile Slab Kids Run begins at 6 p.m. and the 5K at 6:30 p.m. You do receive a T-shirt, medal, and free tickets for food/drink.
This year a new division has been added, the Sloppy Rib Run. Participants can eat up to 5 ribs at each kilometer (20 seconds for every rib will be taken off your total time). Register here. 
5. Hendricks County 4-H Fair 5K Run/Walk (July 16)
The start/finish line is located at the 4-H Fairgrounds and Conference Complex, 1900 E. Main St., Danville, and this event begins at 8 a.m. All entries even receive a free one-day pass to the fair!
All age groups are welcome so this would make for a fun, family outing! For more information, contact Tim Whicker by e-mail at director@4hcomplex.org.
6. Mud Soap Run (Aug. 6)
If you are looking for a bit of a challenge, this 5K Mud Run is for you! The course involves obstacles, natural terrain, and of course, mud. Don't worry though, soap and a spray down at the finish line will be provided!
The course is located in Ellis Park, specifically in the beautiful Blanton Woods, 502 E. Columbia St., Danville. The run begins at 9 a.m. Registration is not open yet, however. Check out the Mud Soap Run website periodically for current updates. 
7. Old Fashion Days 5K and 10K Run/Walk (Labor Day Weekend, Sept. 3-5)
I love the combination of festivals and running/walking events. It's always enjoyable to hang out after the event with family and friends. North Salem's Old Fashion Days provide lots of entertainment, such as, music, food, vendors, and horse pulls. The specifics for the Run/Walk are not yet available.
8. Hendricks County Half Marathon and 5K (Sept. 10) 
This scenic, semi-flat course begins on the Hendricks County Courthouse Square in Danville, and leads to rural areas.
This is a great way to view many areas of Danville! Start time is 7:30 a.m. Proceeds benefit the Danville Parks and Recreation Department. Click here to register. 
9. Fall Colors 10K and 5K Run/Walk (Oct. 15)
I would highly recommend participating in this event! McCloud Nature Park, 8518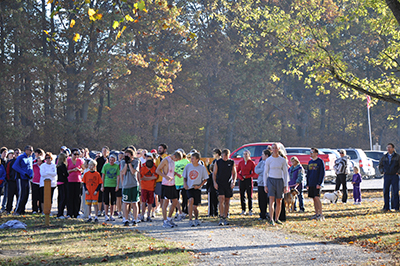 Hughes Road, North Salem, is certainly beautiful year round but it's absolutely gorgeous in the fall.
Start time is 9 a.m. Doughnuts and cider are provided afterward. Stick around for their annual Fall Festival! 
10. Gobble Gallop 5K (Nov. 24)
This is one way to feel less guilty about the amount of calories we consume on Thanksgiving!
The Gobble Gallop takes place at the Hendricks Regional Health YMCA, 301 Satori Parkway, Avon, and benefits their annual campaign. The course meanders along the facility's trail system and is a family-friendly event. Registration will open in mid August. 
Make sure to mark these dates on your calendars! If you are curious about other running/walking events or just any Hendricks County events in general, check out the Visit Hendricks County Events Calendar.