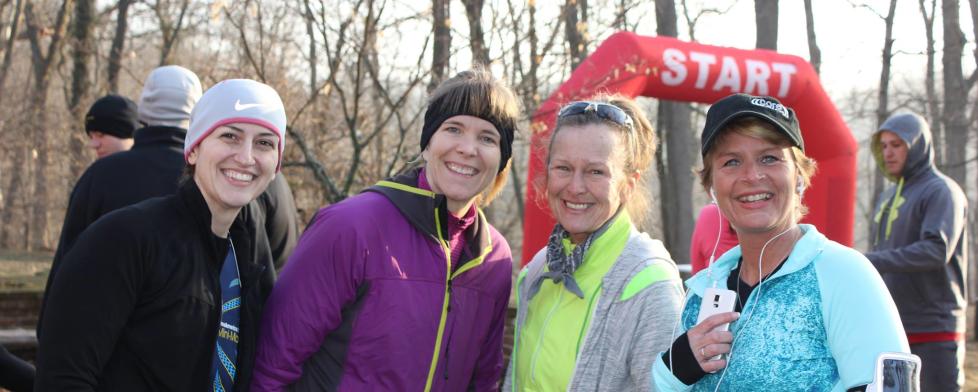 Now that Spring has finally arrived to Central Indiana and warm whether is on it's way, it's time to enjoy spending time outdoors and exercising in the fresh air! Hendricks County offers beautiful parks and trails to explore. A great way to experience this, as well as, staying fit, is to participate in our run/walk events.
Hendricks County offers run/walk events year round. Many of these events coincide with community events, so bring your family and friends! I'm going to highlight the top events of 2018. They are listed in chronological order, so its simple to mark your calendars.
1. Builders Club Earth Day 5K (Saturday, April 21)
Celebrate Earth Day and donate to a wonderful cause! All proceeds from this event benefit Riley Hospital for Children. The Danville Builders Club hosts this 5K which takes place at Danville South Elementary School, 1375 W. Lincoln St. The course is on a natural grass terrain, and all ages are welcome to participate. Start time is 9 a.m. Register here. 
2.  Summer Fun Run Series (June 6-Aug. 1)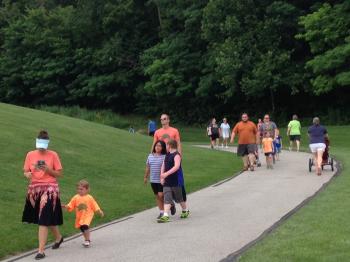 Hendricks County residents enjoy this casual, family-friendly fun run series. Every Wednesday night from June 6-Aug. 1 runners/walkers of all abilities venture to a different Hendricks County park/trail. Distance choices include a 5K and 1 mile.
You can arrive anytime between 6 and 7 p.m. An online registration system (tracks the number of events you attend) will be available starting May 1 (if you participated last year, no need to re-register). A T-shirt is awarded to those who attend at least six of the eight events.
This is the perfect opportunity to experience Hendricks County's beautiful parks/trail systems and see all we have to offer. Check specific dates/locations and register soon on the Hendricks County Parks website. 
3. Indianapolis Promise Walk for Preeclampsia (Saturday, June 9)
Run/Walk for a great cause and experience some of Plainfield's beautiful trail system! This 5K Walk and Fun Run begins at 9 a.m. Join in Family Fun Time following this event at 10 a.m. The start line is located at the Richard A. Carlucci Recreation and Aquatic Center, 651 Vestal Road, Plainfield. Sign up here. 
4. Rib Run (Saturday, June 30)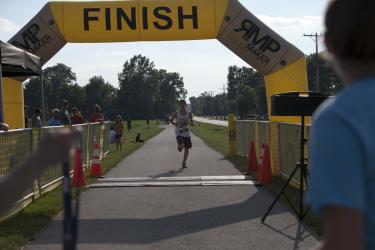 The Rib Run takes place in conjunction with the Hendricks County Rib-Fest at Kingsway Christian Church, 7981 E. County Road 100 North in Avon. This annual festival consists of fabulous BBQ, games, live music, a balloon glow and spectacular fireworks.
This year the run will begin in the morning, so participants can enjoy cooler temperatures. For participating in this 5K run/walk, you receive a T-shirt, early morning VIP access to the inflatables and $5 worth of tickets for food and drink at Rib-Fest.
The children's 1/4-mile run begins at 8 a.m. and the 5K at 8:10 a.m. Click here to register and check out additional information, including the "Sloppy Rib Run" challenge.
5. Run 4 Freedom (Wednesday, July 4)
Start your Independence Day off right by enjoying the trails at Avon Town Hall Park, 6570 E. U.S. 36. A 4-mile run on the Fourth, makes sense, right? The event also hosts an optional 1-mile run/walk for those who want a shorter distance. This event kicks off at 8 a.m. Register here. 
6. Project Lifesaver 5K (Saturday, July 21)
This event coincides with the Hendricks County 4-H Fair at the fairgrounds, 1900 E. Main St, Danville. The 5k begins at 8 a.m. and the 1-mile fun run/walk at 8:05 a.m. The course winds through the fairgrounds and residential areas.
Race entry includes free parking and admission to the fair on race day. Enjoy food, entertainment and games and many more activities at the fair! Click here for registration information.
7. Fair on the Square Half Marathon and 5K (Saturday, Sept. 8)
Formally know as Hendricks County Half Marathon and 5K, this event is a favorite among local residents, as well as visitors. Although the name has changed, the course has not. It begins on the historic Hendricks County Courthouse Square in Danville and meanders though rural areas. 
After the event, be sure to check out the Fair on the Square consisting of shopping, live entertainment, local foods and much more.
Check for updates and registration information on the Hendricks County Half Marathon Facebook page.
8. Power Up 5K (Thursday, Sept. 13)
Enjoy a fall evening at the Shops at Perry Crossing! This 5K race and 1.5-mile family fun run/walk begins at Bru Burger, 2499 Perry Crossing Way #170, Plainfield. Upon finishing this fast course, join in the after-party hosted by Bru Burger.
Participants 21+ receive a free beer. All proceeds benefit the United Way of Central Indiana. The 5K begins at 6:30 p.m. and the fun run/walk at 6:35 p.m. Register here.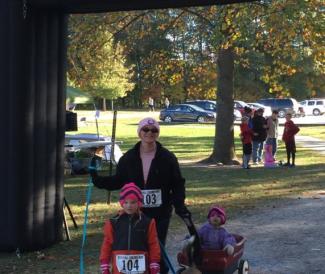 9. Fall Colors Run (Saturday, Oct. 20)
This 10K/5K run/walk event is certainly one of my favorites. The course runs through the very scenic trails of McCloud Nature Park, 8518 Hughes Road, North Salem. Breathtaking fall foliage surrounds you as you make your way through the park.
After the event, check out the family-friendly Fall Colors Festival. It's the perfect way to spend a fall morning.
Specific date, times and registration information will soon be available at the Hendricks County Parks website.
10. Gobble Gallop 5K Run/Walk (Thursday, Nov. 22)
On Thanksgiving, everyone tends to consume many delicious extra calories. Participating in this popular, family-friendly event provides the perfect way to feel less guilty about it. Join fellow runners/walkers Thanksgiving morning at the Hendricks Regional Health YMCA, 301 Satori Parkway, Avon.
Registration information will be available here later in the year.
These are just a few of the many run/walk events that take place in Hendricks County throughout the year. Be sure to check our Events Calendar and my monthly blog posts for updates on current and upcoming events. Stay fit, have fun and enjoy our wonderful parks, trails and community events.