Easter has come and gone, and the flowers are blooming. So, I think it is safe to say we've reached Spring. With that in mind, we wanted to share our Top 10 can't-miss Hendricks County Spring activities compiled by the staff at the
Hendricks County Convention and Visitors Bureau
. For a complete list of Hendricks County things to do, visit our
website
.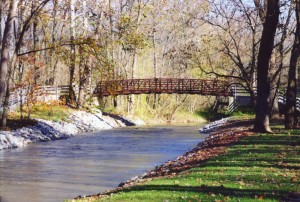 Enjoy the outdoors
— If you truly want to take in the fullness of spring, Hendricks County is teeming with
parks and nature preserves
to satisfy that desire. From the county's two nature parks – McCloud in North Salem, Ind., and Sodalis in Plainfield, Ind. – to the numerous town parks throughout the county, there are plenty of locations to escape the asphalt jungle for a natural oasis. Two upcoming spring events at
McCloud Nature Park
, 8518 N. Hughes Road, include Go Fly a Kite Day from noon to 4 p.m. this Saturday and an Earth Day Celebration from noon to 4 p.m. April 21.
Experience the arts —
Hendricks County's largest festival dedicated to the arts comes around each spring. This year's ArtsGo! presented by the Hendricks County Arts Council will be held from 9 a.m. to 6 p.m. April 21 at various locations throughout the county. This driving festival truly encompasses the essence of Hendricks County with an eclectic mix of shops, studios and artisans. Some locations not normally open to the public open their doors, various community events are held and six towns participate making this a truly rare opportunity.
Website
.
Get back on track —
Racing at Lucas Oil Raceway returns with the Spring Spectacle of Speed April 27-29. An experience at Lucas Oil Raceway is something you won't soon forget. The Spring Spectacle of Speed, the track's first event of the racing season, showcases Lucas Oil Raceway's famous drag strip in which Top Alcohol Dragster, Top Alcohol Funny Car and others in the Lucas Oil Drag Racing Series compete. Other spring events at the track in Brownsburg, Ind., include Friday Nite Street Wars, Indy RAGE and the Night Before the 500.
Website
.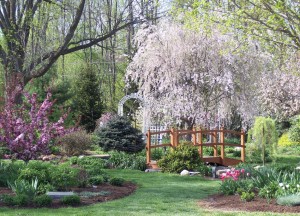 Learn and play at our gardens —
If you need some supplies, plants or just some guidance to make that thumb of yours green. Hendricks County has a couple of locally owned garden shops that offer something for everyone.
Frazee Gardens
in Brownsburg hosts regular classes including a Garden Planning Workshop at 6 p.m. April 17 and a Fairy Garden Workshop at 6 p.m. May 1. Another popular Hendricks County garden center,
Avon Gardens
, will take their typical offerings a step further from 7 to 9 p.m. April 27 with An Evening In The Garden. The event includes appetizers, wine tasting and live music.
Go cycling
— Hendricks County has a lot to offer cyclists of all levels as we are home to 280 miles of paved paths. One place to start if you either need a bicycle or need maintenance on that existing cycle is
Gear Up Cyclery
in Plainfield. This one-stop shop has bicycles and accessories for sale, a service department with in-house mechanics and even Hendricks County bike route maps that can be purchased.
Catch some cool tunes and hot rods —
Beginning May 4, the Historic Courthouse Square in Danville, Ind., will again host First Friday Cruise-In. Reminisce, check out some classic cars or simply sit back and soak in this magnificent window into days gone by. Held the first Friday of every month May-October, this popular event features numerous classic cars and muscle cars lining the streets from 5 to 9 p.m.
Website
.
Have a ball —
Chateau Thomas Winery in Plainfield will host its first-ever Bordeaux Ball from 7 to 10 p.m. May 5. Bordeaux (named after a wine region in France) Ball participants will enjoy a four-course, Tuscan-style dinner, wine and dancing to live music provided by the Sure Tones. Prices for the event are available for singles and couples, and overnight packages are available.
Website
.
Fly to Mars —
Only one of three Brownsburg Challenger Learning Center simulated missions open to the public annually, this unique adventure gives fifth-graders through adults an idea of what it would be like to be an astronaut. Any person who has experienced the mission would tell you that Voyage to Mars offers the most realistic out-of-this-world adventure possible while keeping both feet on the ground.
Website
.
Purchase local produce and more —
The Farmers Market season officially kicks off May 12 as Danville hosts its weekly sale in conjunction with the 6
th
Annual Geranium Festival. In addition to the early season vegetables, art and other locally produced goods, 4-H Clubs from the area will raise money by selling geraniums on the Courthouse Square from 9 a.m. to 3 p.m.
Website
.
Dine outdoors —
While Hendricks County has some wonderful and even scenic places to dine outside, one that shouldn't be missed beginning May 25 and 26 is Music on the Deck at The Coachman Restaurant & Lounge in Plainfield. Beginning at 8 p.m. every Friday and Saturday night from late May through late September, the Coachman hosts live music. Already the home of outstanding food, the ambience comes alive with this weekly experience.
Website
.
Did we miss anything? Let us know what your favorite Hendricks County spring activity is in the comments section below.