Just because it's cold outside doesn't mean you have to stay cooped up inside. Hendricks County still has plenty to see and do even during these brutal winter months in January and February. The following list compiled by the
Hendricks County Convention and Visitors Bureau
staff highlights the Top 10 Hendricks County winter activities that shouldn't be missed.
Fly in Sky Zone
– Hendricks County's first indoor trampoline park has arrived in Plainfield, Indiana, with a huge wall-to-wall trampoline playing court. Dubbed as the "Ultimate 3-D Play Experience for almost any age, shape or ability," Sky Zone in Plainfield is only the second location to open in Indiana. Whether you want to host a child's birthday, group outing or just burn some calories during open gym, a fun experience awaits. We will have more specific details next month as a blogger shares their experience right here on our
All Access Hendricks County blog
, so stay tuned.
Details
: Open daily except Mondays with extended holiday hours through Jan. 6.
Website
.
See the Symphony
– The Hendricks Symphonic Society's concert season runs from October through May. If you haven't been to one of these dynamic concerts, there really is no better time to go. Their January offering entitled Chamber Music VI is free! Cost of their February concert, Music's Bad Boys, is still amazingly affordable at $12 in advance for adults and $5 in advance for students.
Details
:  Chamber Music VI, 3 p.m. Jan. 27 at Bartlett Chapel United Methodist Church, 4396 E. Main St., Avon, Indiana, and Music's Bad Boys, 7:30 p.m. Feb. 22 or 3 p.m. Feb. 24 in the Avon Middle School Auditorium, 7199 E. U.S. 36, Avon.
Website.
Take the kids to JR Funnigans Jump N Play
– Are you becoming stir crazy at home? JR Funnigans Jump N Play, 8407 E. U.S. 36, Avon has the cure. Three large inflatables, a games area, party rooms and more provide hours of enjoyment.
Details
: 11 a.m.-8 p.m. Mondays-Saturdays and 11 a.m. to 6 p.m. Sundays. Children 2 and over cost $7, 2 and under $5.
Website.
Lace up some skates at Rock N Rollers
– Just down the street from Jump N Play, families have another entertainment option during the winter months at Avon's Rock N Rollers, 241 Casco Drive. This roller skating rink and family entertainment center provides hours of fun in a clean environment.
Details
: 6:30 to 9 p.m. Tuesdays and Thursdays, 6-8 p.m. and 8:30-11:30 p.m. Fridays, 1-4 p.m. and 7:30-10:30 p.m. Saturdays and 1-4 p.m. Sundays.
Website.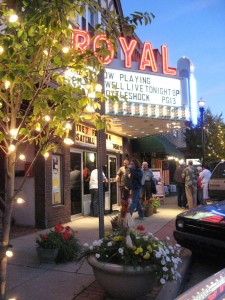 Watch a movie at The Royal
– This family-friendly experience on the Hendricks County Courthouse Square in Danville, Indiana, provides a much different setting than the usual theaters. The Royal Theater, 59 S. Washington St., allows movie goers to walk into a fully functional time capsule. With only one screen, a stage and original seats, a night at the nearly 100-year-old Royal is as much about the experience and history of the theater as it is about the motion picture on the big screen.
Details
: Tickets for adults cost $5 or $3 for a matinee; children ages 3-12 are $3 and 2 and under are free. Show days usually are Tuesday, Friday, Saturday and Sunday. Times vary. Call (317) 745-1499 for more information or go to their
Website
.
Challenge yourself at Xtreme Lazer Tag
 – Boasting 4,000-square-feet on multi-levels, this indoor experience is great fun for all ages! Located at 8131 Kingston St., Avon, this family-friendly facility is perfect for birthday parties or other groups. Open play sessions are available Thursdays-Sundays. Special group rates are available.
Details
: Cost is $8 a person for one game, $15 for two games or $19 for three games.
Website
.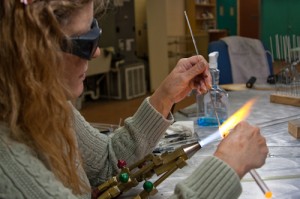 Experience the Rural Routes to Main Street Cultural Trail
– Already a favorite of arts and culture lovers, the trail is expanding this year. With the continuation of its Second Saturdays extension (Additional locations that only open on the second Saturday of every month) and four major events annually, this year-round, self-guided driving tour has so much to see and do. We don't want to let the cat out of the bag just yet, but we also have a major announcement coming in the next few weeks that will make the trail an even bigger destination.
Details
: Participating locations are open 11 a.m.-5 p.m. Thursdays-Saturdays. For more information about the locations and events along the trail, visit this
Website
.
Burn some calories at the Plainfield Recreation Center
– This facility, 651 Vestal Road, Plainfield, truly has something for every taste. Multiple basketball courts, a running track, exercise equipment, fitness classes, concessions, a play area for the kids, an indoor water park and other amenities.
Details
: 6 a.m. to 10 p.m. Mondays-Saturdays and noon to 9 p.m. Sundays. An adult day pass for a non-resident costs $8.75, youth ages 5-17 are $7.50 and children 4 and under are $5.75. They even offer a "Just Watch'in" pass for $3.25.
Website.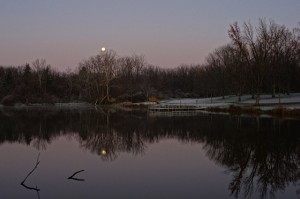 Explore a Nature Park
– Hendricks County boasts two expansive nature parks — McCloud, 8518 N. Hughes Road, North Salem, and Sodalis, 7700 S. County Road 975 East, Plainfield. Both parks remain active with programs and workshops through the winter months. Admission to both parks is always free and most programs also are free.
Details
:  Both parks are open daily dawn to dusk. The McCloud Nature Center is open 10 a.m. to 5 p.m. Fridays and Saturdays and 1 to 5 p.m. Sundays in January and February.
Website
.
Grab a club and Monster Mini Golf
– Another fun-filled, family activity in the comfort of the climate-controlled indoors awaits at Monster Mini Golf, 7591 E. U.S. 36, Avon. This facility delivers glow-in-the-dark miniature golf surrounded by ghouls and goblins that you just can't experience playing outdoors. Cost is $7.50 for adults and $6.50 for children.
Details
:  Open 11 a.m.-9 p.m. Mondays-Thursdays, 11 a.m.-10 p.m. Fridays, noon-10 p.m. Saturdays and noon-8 p.m. Sundays. 
Website.