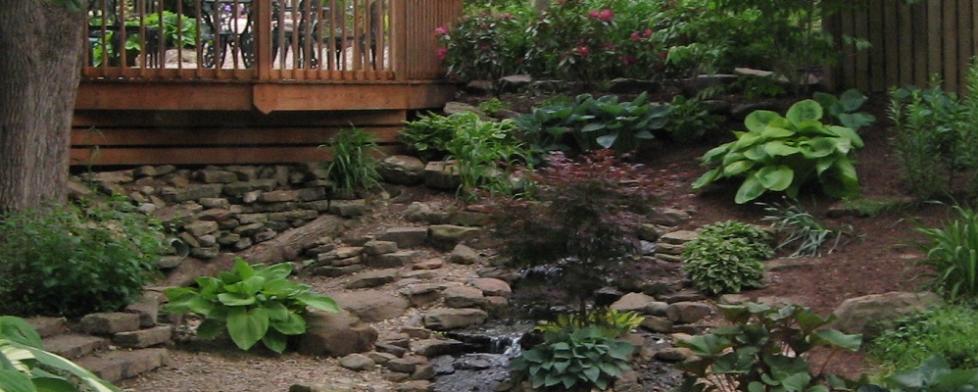 This week is National Travel and Tourism Week, and to celebrate, Visit Hendricks County is encouraging people to fill in the blank:  "Travel is _______."
As part of a week-long celebration, Visit Hendricks County is giving away some awesome prizes, and today is no different. I will have more information about today's prize below.
But first, I wanted to fill in the blank. For me, travel is finding hidden gems.
Wherever I travel, I'm curious to learn from locals where the best-kept secrets are located. I know about the major attractions in the area, but what are the unique places that locals know about and love?
As a Hendricks County local, allow me to let you in on 10 of our best-kept secrets. If you are interested in more where this came from, I have two other editions of Hendricks County best-kept secrets. You can check out my 2013 version here and last year's version here.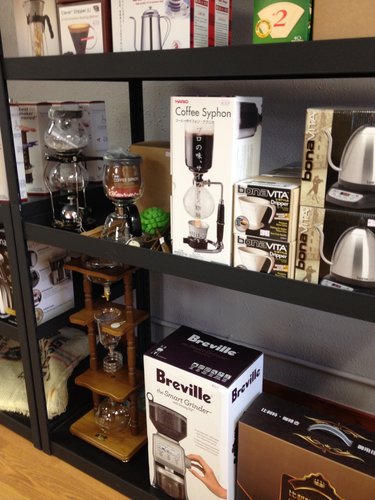 Arcane Coffee Company
Even the word "arcane" means "secret or mysterious : known or understood by only a few people." This perfect hidden gem is located just west of the historic Hendricks County Courthouse Square in Danville. 
Arcane Coffee Company is a local favorite for a cup of hot joe and for whole coffee beans roasted by the store owner himself.
"We're coffee snobs in our office," a local attorney recently quipped to me. "We get all our coffee from Arcane."
One of my colleagues, Becky Wilson-Lusk, recently had a great experience there, too. Click here to read about her introduction to Arcane Coffee Company.
Avon Gardens
Tucked away near the intersection of County Road 91 North and County Road 625 East in Avon is the gorgeous Avon Gardens. As you'd expect from a nursery, Avon Gardens is stocked full of annuals, perennials, shrubs, trees, compost, mulch, stone and everything else you need to make your yard and garden shine. Can't do it yourself? Let Avon Gardens help you with their landscaping services.
Additionally, Avon Gardens is so scenic that it's a popular place for weddings, meetings, parties and more. Take a photo tour of Avon Gardens by clicking here, and then go see it for yourself as this is the best time of year to take in its beauty!
Cartlidge Barn
The Cartlidge Barn is a Hendricks County icon that is over 180 years old, and it was recently preserved, restored and relocated to the Hendricks County 4-H Fairgrounds and Conference Complex in Danville. 
Now it stands as an attraction during the annual Hendricks County 4-H Fair every July, as well as a fabulous location for weddings, meetings and parties. Kayla Hunter toured the Cartlidge Barn last year, and you can read more about it by clicking here. 
Finer Things
Finer Things is a unique store located at 1032 E. Main St. in Brownsburg -- and on the Rural Routes to Main Street Cultural Trail -- that is chock full of unique gifts, furniture, artwork, blown glass, jewelry, hand bags, paintings, paperweights, pens, clocks, rosemaling, mixed media, books, cakes, bottle stoppers, key chains, hair accessories, furniture, wind chimes, stained glass and a whole lot more.
Items at Finer Things are not mass-produced, making it an ideal location to look for a one-of-a-kind gift or furnishings for your office or business. Finer Things also offers classes for those interested in creating their own artistic masterpieces. Check out their website by clicking here.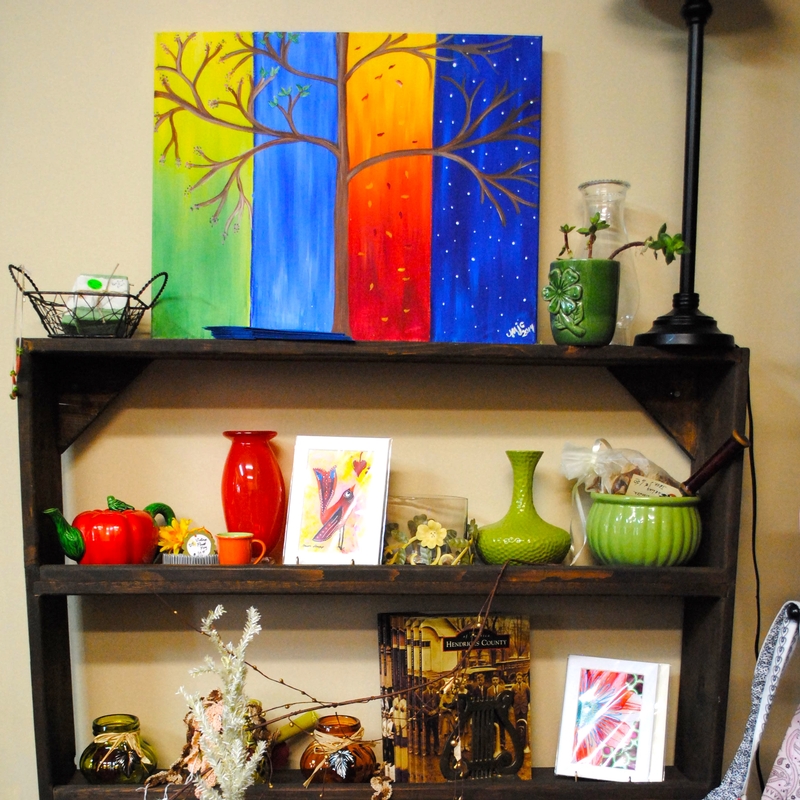 Fleurs de Beausoleil / Enchanted Journey
Fleurs de Beausoleil is a neat little florist shop in quaint Coatesville that also offers a variety of handmade artwork, decorations, knick-knacks and gifts. Their one-of-a-kind windchimes are a popular item there.
Right next door to Fleurs de Beausoleil is Enchanted Journey, which is loaded with locally-crafted artwork, crafts, and furniture. Additionally, you can commission your own unique piece of stained glass or jewelry through shop owner Lorri Knapp!
To learn more about Fleurs de Beausoleil, click here. To learn more about Enchanted Journey, click here. 
FROGS
There are frogs in Pittsboro. More specifically, there is FROGS at 108 W. Main St. in Pittsboro. FROGS stands for Fossil, Rock Or Gemstone Store, and as you might suspect (once you understand the acronym), this hidden gem carries ... um ... gems.
It also carries anything else that hobbyists will drool over: fossils, rock slabs, carvings, pendulums, wands, jewelry and all the supplies you could ever need.
Interested in taking some lapidary classes? FROGS has you covered. Learn more about FROGS by clicking here. 
FROGS is also on the Rural Routes to Main Street Cultural Trail. 
Heidi Pops
For some of the best gourmet popcorn around, look no further than Heidi Pops in the Metropolis Mall in Plainfield. The husband and wife team of Russ and Heidi Greene own Heidi Pops and offer an incredible assortment of delectable gourmet popcorn, highlighted by the caramel, caramel with pecans, and sharp cheddar popcorn.
The popcorn is made by hand in small batches to ensure freshness. Can't make it to Plainfield to visit them? No problem. Order online, and they'll ship it to you! Learn more by visiting their website here.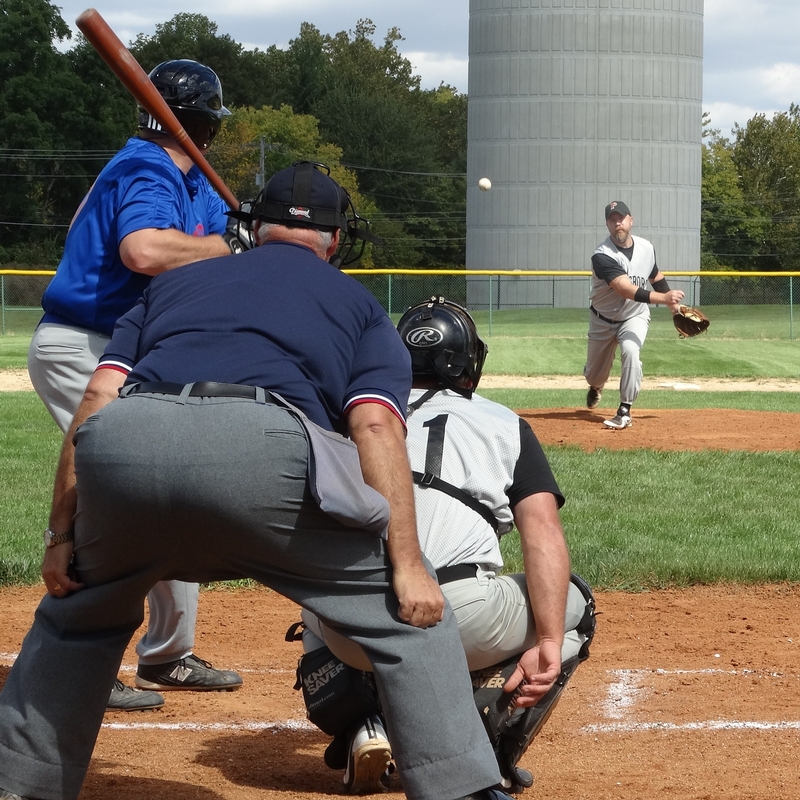 Hoosier Townball Association
Hey, men over 30! Do you like to play baseball? Then the Hoosier Townball Association is for you. 
The HTA was formed in 2014 and is comprised of teams out of Amo, Avon, Clayton, Coatesville, Danville, Pittsboro, Plainfield and four other teams from surrounding areas. Don't see a team from your community? Form one of your own and bring your aged-to-perfection athletes (and a bottle of Advil) to town for some fun competition on the ball diamond and some top-of-the-line Hendricks County hospitality while you're here.
Team registration for the 2015 season closes on June 15, so be sure to check out the HTA's website for more information. 
Hope Haven Horse Farm
Hope Haven Horse Farm in Coatesville caters to equestrians who have a wide range of intellectual, behavioral, emotional and physical abilities. Hope Haven uses horses to improve riders' self-esteem, confidence and physical mobility through the methods of the Professional Association of Therapeutic Horsemanship (PATH) International.
They also offer 4-H equestrian programs, as well as training for the Equestrian Special Olympics Program. To learn more about Hope Haven Horse Farm, check out their website by clicking here.
Perillo's Pizzeria
In the tiny town of North Salem hides a spectacular gem of an Italian restaurant and one of my very favorite places to eat in Hendricks County: Perillo's Pizzeria.
The restaurant's owner and chef, Damiano Perillo, is from Sicily and graduated from culinary school in Palermo. The pizza is spectacular, as are any of the wide variety of Italian dishes that Perillo's serves, but I'm especially partial to the sausage roll calzone. To learn more about Perillo's, click here. 
This, of course, is anything but a complete list of the best-kept secrets in Hendricks County. If I revealed all of them, we'd have no secrets left!
Giveaway
But speaking of hidden gems, one I mentioned a couple of times in this post -- the Rural Routes to Main Street Cultural Trail -- is today's featured giveaway. This self-guided driving tour that includes more than 30 locations across two counties -- Hendricks and Morgan -- has become quite the hidden gem as visitors explore the back roads of both counties.
To get you started on your adventure, we have a Cultural Trail package for one lucky winner that includes a $25 Frazee Gardens gift certificate and a hand-painted bag from Gallery on the Square. To be entered to win, share in the comment section below your favorite hidden gem in Hendricks County, or if you are a visitor, simply tell us how you would fill in this blank" Travel is _______. We will pull a winner on Friday morning.