As the Visit Hendricks County staff scoured the county scouting for items to include on this year's One-of-a-Kind Finds Holiday Gift Guide, we soon realized we might need another avenue to highlight all of the food items we discovered.
We knew we could only highlight a few food items on our gift guide, so we decided to highlight our top ten gifts for foodies right here.
PopAKernal Popcorn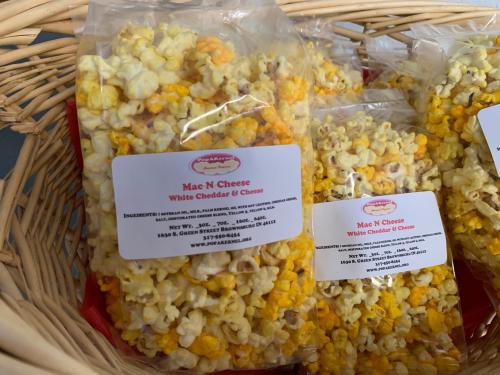 Anyone who knows me knows I'm a salty snack guy. You all can keep your sweets. I'll stick to salty. So, you can trust me when I tell you that this shop in Brownsburg is the place to go if you have any gourmet popcorn fans on your shopping list. They offer more than a dozen flavors, and the quality is top notch.
Where: PopAKernal Popcorn, 1630 S. Green St., Brownsburg or online
Cost: $5-$13
Hot Cocoa Bombs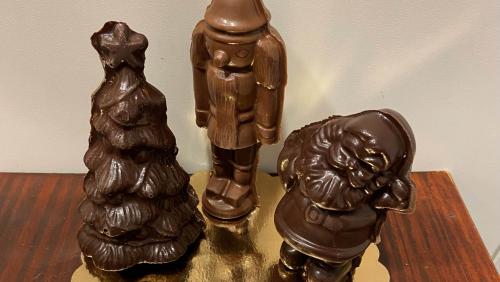 The first of four foodie gifts to actually make our Holiday Gift Guide can be found at Schakolad Chocolate Factory in The Shops of Perry Crossing mall. What looks like an ordinary hollow chocolate figurine blooms into an amazing cup of hot chocolate once you add some hot water or milk. We also discovered innovative chocolate gift card holders if you want an untraditional, fun way to give gift cards this season.
Where: Schakolad Chocolate Factory, 351 Marketplace Mile, Unit 160, Plainfield, Indiana
Cost: $5-$10 for the cocoa bombs; $20-$35 for the gift card holders
Grandma Pete's Fruit Cake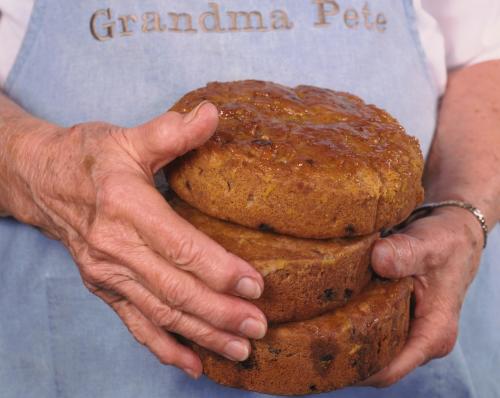 It just isn't the holidays without fruit cake, right? Well, each year the guys at Court House Grounds bring back Grandma Pete's homemade fruit cake. Inside holiday-inspired metal tins, the fruit cakes are usually available beginning the day after Thanksgiving.
Where: Court House Grounds, 65 S. Washington St., Danville
Cost: $20
Hard Cider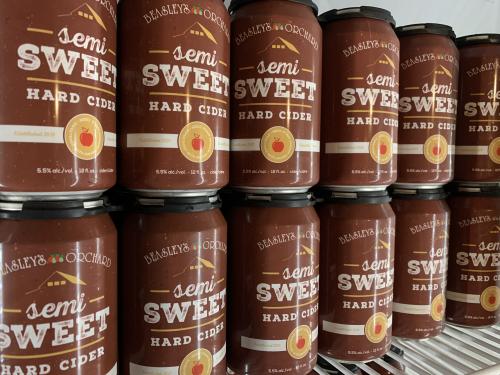 We were so excited this summer when we learned Beasley's finally perfected a hard cider recipe and got the approvals and help to distribute it in 4-pack cans. Made from their award-winning apple cider recipe, you can just imagine that their hard cider is just as good with a little kick.
Where: Beasley's Orchard, 2304 E. Main St., Danville
Cost: $12 for a 4-pack
Cupcakes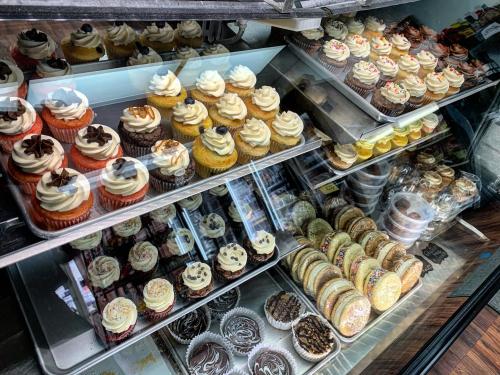 You can't go wrong with the homemade cupcakes at The Hayloft in Brownsburg. They offer so many flavors and dietery needs including gluten free and keto that change regularly, and you can even purchase six at a time as they offer six-pack containers. But we are merely scratching the surface of what you can find at this farm-to-table store. We highly recommend a visit.
Where: The Hayloft, 1016 E. Main St., Brownsburg
Cost: $12 for a 6-pack
Keto Options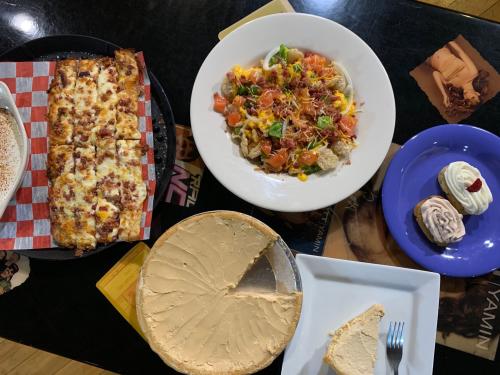 Speaking of dietary needs, just across the parking lot from The Hayloft, Rock Star Pizza has become the go-to place for folks on a keto diet throughout this region. People drive hours to eat and take keto food home from this Brownsburg establishment. So, if you are buying a gift for someone on a keto diet, we highly recommend purchasing a keto dessert, a take-and-bake keto pizza or perhaps a gift card. They have various keto options on their menu that seem to grow weekly.
Where: Rock Star Pizza, 922 E. Main St., Brownsburg
Cost: Varies depending on the gift
Pound Cake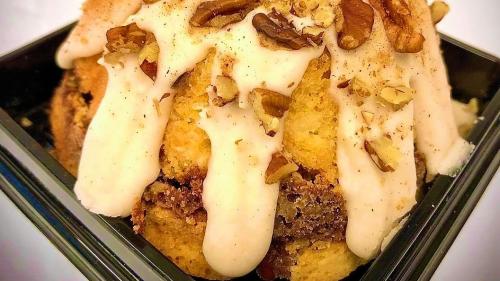 Marsha's Speciality Desserts cream cheese pound cakes are melt-in-your-mouth delicious. Their cakes have even been recognized as juried Indiana Artisan products, which means they are among the best pound cakes in Indiana. They make everything to-order, so you must preorder by phone, email or online.
Where: Marsha's Speciality Desserts, 10834 E. U.S. 36, Avon
Cost: $5-$20
Grab & Go Fudge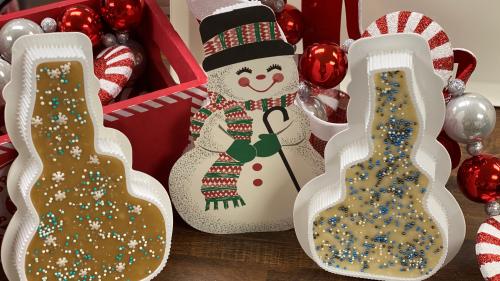 A new candy shop opened this summer in Avon and has quickly become a local favorite especially for their fudge. We feel candy making is an art and this store consistently delivers. Their fun grab and go holiday-themed fudge creations would be a great gift for anyone or why not buy one for yourself. We won't tell.
Where: The Fudge Kettle, 8100 E. U.S. Hwy. 36, Suite J, Avon, Indiana
Cost: $4.50-$16.50
Macarons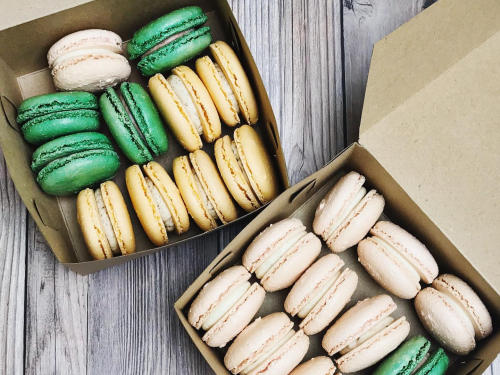 If you love this French dessert, then you must visit Milk & Honey Bakery in Plainfield. If you do, we guarantee you will buy a batch as gifts this holiday season. I found their creations to be colorful, flavorful with a little crunch but also delicately soft just like a macaron should be. Flavors change regularly.
Where: Milk & Honey Bakery, 111 S. Vine St., Plainfield
Cost: $3.20 each or $38 for a dozen
Hoosier Warrior Coffee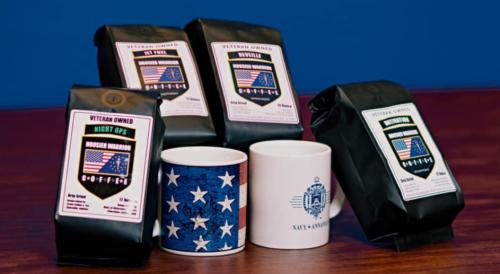 This coffee shop may not have a brick-and-mortar location, but we couldn't get over the message and story behind this online business. Founded in Brownsburg by three Indiana veterans, Hoosier Warrior Coffee is locally roasted and includes nearly a dozen flavors including names like Basic Training, Retreat and Jet Fuel.
Where: Online and they deliver within a 50-mile radius of Brownsburg
Cost: $13.50-$75