The holidays are for kids. (At least, that's what my wife told me recently when I handed her my 35-page Christmas wish list.) If you're looking for some holiday kid activities, visit
Hendricks County
for a wide variety of fun and festivity.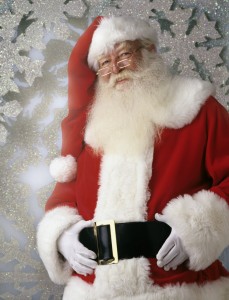 Every year at this time, my wife makes an advent calendar for our two daughters with a different holiday activity for us to do each day in December. It's fun, and it gets us in the holiday spirit. So as my wife created this year's calendar, she asked me if I had any ideas for holiday kid activities. As luck would have it, I'm a world famous blogger for Visit Hendricks County, so
of course
I have some ideas! Here are my Top 10, in chronological order.
10.  Attend Christmas on the Square in Danville
Christmas on the Square
is held
from 4 to 6 p.m.,  Nov. 29 
on the historic Hendricks County Courthouse Square in
Downtown Danville
, and it's a lot of fun. The event includes kids' activities, Santa, Mrs. Claus and Rudolph, and when the sun sets, the Town of Danville fires up the lights on the tree and above and around the Courthouse Square.
This year, there's an added bonus of the story of Clarence the Christmas Camel -- written by Danville's own Philip Gulley -- being told through artwork on business windows all around the Square. For more information,
click here
.
9.  Drive through the Winterland Light Show in Ellis Park
After you witness the lighting of the Christmas tree at Christmas on the Square, take a drive through Danville's Ellis Park to see the
Winterland Light Show
. I wrote about
my experience last year
. It's an annual tradition for our family and is open every night until Christmas.
8.  Make a winter bird feeder
The
Hendricks County Parks & Recreation Department
is hosting a workshop at
2 p.m., Nov. 30
 in
McCloud Nature Park
, just outside
North Salem
, that sounds like a lot of fun. Make and take your own winter bird feeder! Learn to identify common winter birds of Indiana and which seed mixes they prefer as you look at different types of feeders (and how to keep the squirrels out!). It's free, and it's for all ages. Call (317) 718-6188 to reserve your spot. (Reservations are required.)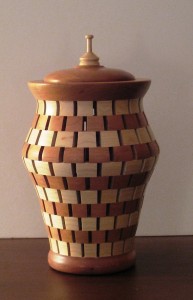 7.  Do some shopping
Take the kids Christmas shopping at
Metropolis Mall
in
Plainfield
, find some unique gifts for
moms
,
dads
,
teens
,
kids
and
anyone else
on your list, visit some
local Etsy shops
(I have no idea what Etsy is, but my wife tells me that the ladies who read this will know) or try this huge list of
where to shop
 in Hendricks County. (One of my favorite places is
Wilbur's Lincolnwood Toy Store
in
Brownsburg
)
6.  Have breakfast with Santa
Danville Tri Kappa
 is hosting its 39th annual 
Breakfast with Santa
 event at the Danville Community Middle School
from 9 to 10:30 a.m.,
Dec. 7
. For a mere $5 per person, come have breakfast from 9 to 10 a.m., let the kids do some crafts, have their picture taken with Santa (for a small fee) and visit the Secret Santa Shoppe. Every child receives a gift, too! Call (317) 386-3059 to get your tickets.
5.  Celebrate Christmas Under the Stars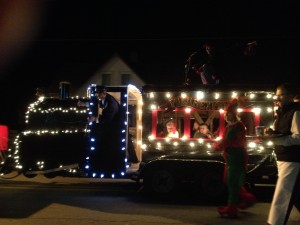 Head on up to
Brownsburg
, at
6 p.m., Dec. 7
 for Christmas Under the Stars -- a Christmas parade and holiday light show. For more information,
click here
.
4.  Christmas with Santa and ponies
Do you have kids who like horses? Take them to
Strides to Success
in Plainfield on 
Dec. 13
or 
14 
for a visit with Santa and his miniature horses. The heated barn will be decorated, and the horses will be waiting to hear the children's Christmas wishes! Games, refreshments, family photo opportunities, and kids making Christmas gifts for their family at Santa's Workshop will all be part of the fun! For more information, call (317) 838-7002 or e-mail 
info@stridestosuccess.org
.
3.  Go find the family Christmas tree
You don't have to be a member of the Clark Griswold family to go find and bring home a fresh Christmas tree. Pack up the kids and head out to
Evans Whispering Pines Christmas Tree Farm
, just west of Danville, to get yours. You can read what I wrote about this great place last year by 
clicking here
.
2.  See a Christmas movie
Who doesn't love a good Christmas movie with the family? In December, you have two great opportunities to see Christmas movies on Scrooge's budget. At 
7 p.m., Dec. 19,
 the
Kiwanis Club of Danville
is hosting
Kiwanis Klassic Family Movie Night
at the
Royal Theater
 in Danville and showing "A Christmas Story," sponsored by
Diesel's Sports Grille
. Admission is just $3 per adult and $1 per child under the age of 12. Proceeds from ticket sales go back to the club, which in turn uses them for
great community projects
. Then
at 7 p.m., Dec. 20, 
Avon-Washington Township Parks & Recreation
is offering a free showing of "Polar Express" as part of their
Family Film Series
 sponsored by
Hendricks Power Cooperative
. The film will be shown at the Pavilion Center at Washington Township Park.
1. Hang with Radio Disney
Metropolis Mall in Plainfield will host a kid-friendly event from 11 a.m. to noon, Dec. 21 that any kid will love. The Radio Disney Road Crew will be on location at the mall belting out tunes and encouraging kids to sing, dance and play games. Visit
Metropolis' website
for more information. How's that to start your advent calendar? What activities did I miss? Comment below and let me know!