Between you and me, I love to shop. I even enjoy shopping during the last-minute holiday rush. I can't resist a good deal, and let's face it, you really can't do all of your holiday shopping on the Internet (at least I can't). Let's talk about 10 places in
Hendricks County
to get your holiday shopping wrapped up before Santa arrives.

Metropolis
, 2499 Futura Parkway, Plainfield I can't resist a mall, and you can easily spend the day at this outdoor mall located in Plainfield. Some of the shops you'll find include: Barnes & Noble, Chico's, Dick's Sporting Goods, DSW, J.C. Penney and The Children's Place. Stop for a bite at one of the mall's restaurants, Claddagh Irish Pub, Panera Bread or Stone Creek Dining Company. Need some entertainment? See one of the blockbusters at Metropolis 18.
Insider Tip
: Check Metropolis'
Facebook Page
or their
website
to stay informed about upcoming holiday events and Black Friday specials.
Santa Sighting
: Take the kids to see Santa! He arrives at Metropolis on Black Friday, Nov. 29.
Bonus shops
: A few minutes away, you'll find plenty of shops, including the ever popular (with kids), Five Below (where everything in the store is between $1 and $5), 2685 E. Main St. and T.J. Maxx (good discount shopping), 2685 E. Main St., Suite 109.
Evans Whispering Pines Christmas Tree Farm
, 1538 N. County Road 400 West, Danville

Evans Whispering Pines is more than just a place to pick out a Christmas tree. They have potential gifts as well including wreaths for friends and family, garland and other natural holiday decorating accessories.
Insider Tip:
Open beginning Friday, Nov. 29 through Dec. 21.
Finer Things
, 1032 E. Main St., Brownsburg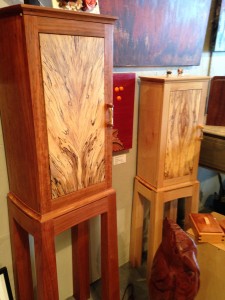 A co-worker recently told me that I
must
visit Finer Things in Brownsburg since I love all sorts of jewelry and eclectic gifts. Well, she was right. I stopped in Finer Things to find hundreds of unique pieces of art and jewelry and don't forget the wooden storage boxes you can find there.
Insider Tip:
Keep up with the latest news and specials by following Finer Things'
Facebook page
.
Gallery on the Square
, 51 S. Washington St., Danville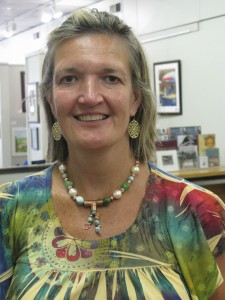 Help support local Hendricks County artists and buy a piece of original art. This is the place to shop for the friend who enjoys displaying local art in their home or the friend/family member who wants to learn how to make art (like taking a jewelry class).
Insider Tip:
Don't forget to check out the other shops and restaurants on the Square in downtown Danville. Need a few ideas? Check
Visit Hendricks County's website
.
Gizmo's Galleria
, 1630 E. Northfield Drive, Suite 1100 and 1200, Brownsburg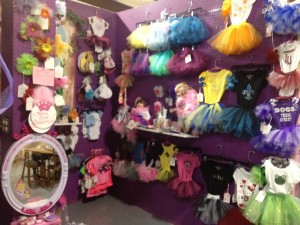 This is the type of place where you never know what you are going to find from one trip to the next. With tons of booths filled by consignors, Gizmo's Galleria has a little bit of everything from crafts to antiques.
Insider Tip:
Gizmo's Galleria is open Nov. 29 and offers free gift wrapping. You can't pass that up! Find out more by following their
Facebook page
.
Wilbur's Lincolnwood Toy Store
, 285 W. Main St., Brownsburg This small-town toy haven in an old home in Brownsburg becomes a popular destination this time of year. Owner Wilbur Tague, has a face resembling Lincoln, but an eye for toys that is unmatched by any big box retailers. He knows everything about every toy he sells because he hand picks them for his store. Stop in once, and you will keep coming back.
Insider Tip:
Make sure to talk with store employees when you visit. They are so knowledgeable that they will help you find the perfect gift for that child on your list.
Mr. B's Cigar Box
, 8123 E. U.S. 36, Avon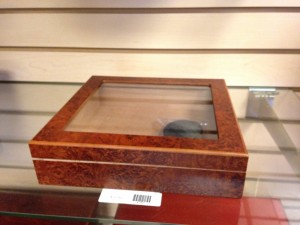 I know my dad and uncles would love a few cigars from Mr. B's and even a visit to Mr. B's to smoke a cigar and enjoy a local beer or a glass of whiskey. You'll find a wide variety of cigars here as well as humidors and other accessories.
Insider Tip:
Mr. B's serves food including, burgers, chicken and hot dogs. Upcoming events include a whiskey tasting on Dec. 9.
Old Bob's
, 10896 E. U.S. 36, Avon From bird feeders to outdoor furniture, Old Bob's, which has been a staple in Hendricks County for years, probably has something for the guys on your list. For me, it would be my dad who feeds the birds and has a variety of feeders. I know he'd love the license plate bird feeder highlighted in the One-of-a-Kind Finds for dad.
Insider Tip:
Follow
Old Bob's blog
for info on birds, such as bird bath heaters and more.
Red Horse Livery
, 4951 Milton St., Coatesville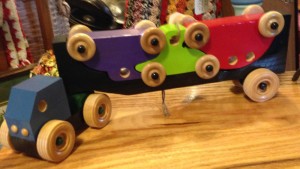 While this unique store in an old Masonic Lodge may be a bit off the beaten path, it is a path well worth exploring. This gem his a bit of everything for every person on your holiday shopping list. In addition to the homemade wood toys featured in
Hendricks County's One-of-a-Kind Finds
, the local artists who fill this store truly have some amazing pieces from one-of-kind furniture to designer jewelry and clothes. Words just don't do this shopping destination justice.
Insider Tip:
Keep up with the latest news by following their
Facebook page
.
Sky Zone Indoor Trampoline Park
, 851 S. Columbia Road, Plainfield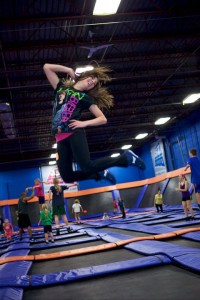 Why not bypass traditional shopping for something anyone would love by giving away an experience? Sky Zone has gift cards available to spend the afternoon or day bouncing, jumping and flying higher and higher at this indoor trampoline park.
Insider Tip:
Check Sky Zone's website for information on parties and other programs. Follow their
Facebook page
for all the latest info, including fitness classes, dodgeball and volleyball.
Happy shopping! The countdown to Christmas begins!
Super Amazing Insider Tip:
Do you work better with a list? Visit Hendricks County's done the work for you with their
One-of-a-Kind Finds Gift Guide
for printable gift lists from many of the places who've read about here and so many more.