If you are like me, you and your family have to be tired of being cooped up indoors during this long, cold, harsh winter. So, we've rounded up a list of some of our favorite Hendricks County indoor attractions that will get you and the family out of the house and entertained until better weather arrives.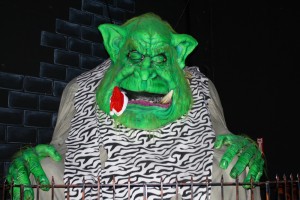 Monster Mini Golf 
– A fun-filled, family activity in the comfort of the climate-controlled indoors awaits at 7591 E. U.S. 36, Avon. This facility delivers glow-in-the-dark miniature golf surrounded by ghouls and goblins that you just can't experience playing outdoors. Cost is $7.50 for adults and $6.50 for children.
 Details
:  Open 11 a.m.-9 p.m. Mondays-Thursdays, 11 a.m.-10 p.m. Fridays, noon-10 p.m. Saturdays and noon-8 p.m. Sundays. 
Website.
Bowling – 
Get a group of friends or family together and head out to the lanes for a fun afternoon or evening of bowling at Brownsburg Bowl. You could even make a friendly wager to have the losers buy the winners dessert.
Details
: Open noon-11 p.m., Sunday-Thursday and noon-1 a.m., Friday and Saturday. Games start at $2.25.
Website
.
See the Symphony
 – The Hendricks Symphonic Society's concert season runs from October through May. If you haven't experienced one of these dynamic concerts, there really is no better time to go. They have two concerts coming up in February and March inside the Avon Middle School auditorium. The Hendricks Symphony Orchestra will perform "The B's" - 
Brahms, Borodin, Britten, Bernstein 
and
the Hendricks Symphonic Choir will follow with "Singing through Lent." 
Details
: You can purchase tickets 
online
 for $12 in advance for adults and $5 in advance for students.
The B's will be 7:30 p.m. Feb. 28 and 3 p.m. March 2. Singing through Lent will be 7:30 p.m. March 14 and 3 p.m. March 16. 
Website.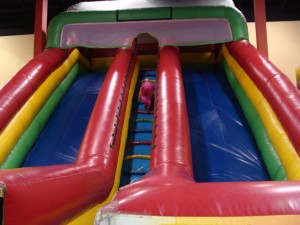 JR Funnigans Jump-N-Play: 
Looking for something to really burn that energy for kids of all ages? Then
JR Funnigans Jump-N-Play
in Avon is a great choice! Jump-N-Play has several different inflatable activities for kids, including bounce houses, inflatable slides, obstacle courses and more. With a great snack bar and free wi-fi you might be able to get a bit of work done while the kids play.
Details
: Entry for children over 2 costs $8 and under 2 is $5. (Keep your eyes out on Groupon. They often have Jump-N-Play deals). Open 11 a.m.-8 p.m. Mondays-Saturdays and 11 a.m.-6 p.m Sundays.
Website
.
Hot Skates
 – Just down the street from Jump N Play, families have another entertainment option during the winter months at Avon's
Hot Skates
, 241 Casco Drive. This roller skating rink and family entertainment center provides hours of fun in a clean environment.
 Details
: 6-9 p.m. on Tuesdays, 6-11 p.m. on Fridays, 12:30-9:30 p.m. on Saturdays and 12:30-6 p.m. on Sundays. 
Website
.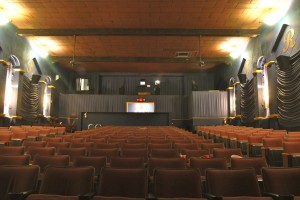 Experience The Royal Theater 
– This family-friendly experience on the Hendricks County Courthouse Square in Danville provides a much different setting than the usual theaters. The Royal Theater, 59 S. Washington St., allows movie goers to walk into a fully functional time capsule. With only one screen, a stage and original seats, a night at the nearly 100-year-old Royal is as much about the experience and history of the theater as it is about the motion picture on the big screen. The theater even hosts comedy shows and concerts occasionally.
 Details
: Tickets for adults cost $6 or $4 for a matinee; children ages 3-12 are $3 and 2 and under are free. Show days usually are Tuesday, Friday, Saturday and Sunday. Times vary. Call (317) 745-1499 for more information or go to their 
Website
.
Burn some calories at the Plainfield Recreation Center
 – This facility, 651 Vestal Road, Plainfield, truly has something for every taste. Multiple basketball courts, a running track, exercise equipment, fitness classes, concessions, a play area for the kids, an indoor water park and other amenities.
 Details
: 6 a.m. to 10 p.m. Mondays-Saturdays and noon to 9 p.m. Sundays. An adult day pass for a non-resident costs $9, youth ages 5-17 are $7.75 and children 4 and under are $6. They even offer a "Just Watch'in" pass for $3.50. 
Website.
Get Creative
 – Hendricks County is teeming with opportunities to take arts and crafts classes if you know where to look. Some of our favorites include 
Frazee Gardens
,
Finer Things
,
Nomad Yarns
and
Gallery on the Square
. Details: Check out their websites, Facebook pages, call or visit their shops for more information to find out what they have coming up. 
Information
.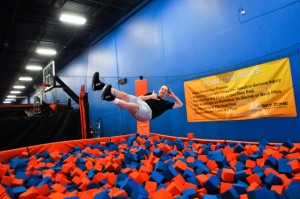 Fly in Sky Zone
 – Hendricks County's first indoor trampoline park has arrived in Plainfield, with a huge wall-to-wall trampoline playing court. Dubbed as the "Ultimate 3-D Play Experience for almost any age, shape or ability," Sky Zone is only the second location to open in Indiana. Whether you want to host a child's birthday, group outing or just burn some calories during open gym, a fun experience awaits.
Details
: Open daily except Mondays. 
Website
Challenge yourself at Xtreme Lazer Tag
 – Boasting 4,000-square-feet on multi-levels, this indoor experience is great fun for all ages! Located at 8131 Kingston St., Avon, this family-friendly facility is perfect for birthday parties or other groups. Open play sessions are available Thursdays-Sundays. Special group rates are available.
 Details
: Cost is $8 a person for one game, $15 for two games or $19 for three games. 
Website
.