Celebrating an entire culture once truly was an experience to cherish. So, you can only imagine our enthusiasm as Hendricks County plays host a second time later this week to National Powwow, an event dedicated to celebrating and educating others about the American Indian culture. 
Sarah already did a great job previewing the event last week
.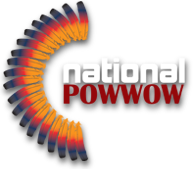 However, because this event only happens every three years, I thought you might find a list of Top 10 insider tips helpful. National Powwow XVI will be Thursday-Sunday (July 3-6) at the Hendricks County 4-H Fairgrounds & Conference Complex in Danville. For more information about the event, visit their
website
 or check out Sarah's post using the link above. (
A special thanks to Chris and Tara Bryant for their help in compiling this list.)
Arrive early and plan to stay late – Gates open at 8:30 a.m., and there are plenty of activities throughout the day.  Mornings will feature musicians, birds of prey shows, primitive skills demonstrations, seminars, workshops and much more.  Afternoons include dance-style exhibitions, gourd dancing and 'giveaway' specials, which are an integral part of the American Indian culture.  But you also can't miss the pageantry of Grand Entry each evening at 7 p.m. to kick off each spectacularly colorful intertribal dance session.
The early bird gets the deal – Vendors open at 1 p.m. on Thursday and will offer 'early bird' specials.  Also, be sure to visit the vendors on Sunday afternoon to take advantage of more savings. They don't like to take inventory home with them!
Visit tipi village – There is nothing quite like sitting in the quiet comfort of an authentic plains-style 'lodge,' as the organizers call it.  Tour the tipi village with more than 20 lodges, many painted and furnished with historically accurate decor.  Have a seat and chat with knowledgeable lodge owners about the history and construction of their lodge. Best viewing of the village may actually be 9 a.m. to noon Saturday prior to contest judging later that day.
Make the most of your visit – Don't be afraid to jump right in to truly experience the culture through the various workshops that will be offered throughout the weekend. National Powwow includes hands-on experiences in various craft techniques including beadwork, moccasin construction, fan construction, parfleches and dance bustle making, as well as seminars on aspects of American Indian history and culture.
Make the most of your visit, Part 2 – Evening 'intertribal' dance sessions are usually open for anyone who wants to dance.  Listen to the MC to make sure the song is an 'intertribal' song, and feel free to enter the dance arena from an appropriate entrance.  Organizers do ask that children be accompanied and everyone wear shoes.
Authentic food – No Powwow experience is complete without a bison burger and some fry bread! Try the famous 'Indian taco' for lunch at one of the authentic food vendors.
Bringing kids? – Organizers encourage visitors to bring their children. After all, who better to educate about their culture than children? Some can't-miss kids events include the magic show at 11 a.m. Friday, the Birds of Prey show daily, and the National Powwow camp parade with a kids-only powwow at noon on Saturday where all children are welcome to dance.
Take a memento home – National Powwow is known for its variety and quality of raffle items, including amazing pieces of original artwork, Pendleton blankets, cedar boxes, jewelry, quillwork, beadwork, leatherwork, silverwork, pipe bags and even full sets of regalia. All raffle items support National Powwow and its many partner societies and organizations.  To get a sneak peek of the raffle items prior to the event visit the National Powwow Facebook page.
If you don't know, ask – National Powwow hosts native and non-native dancers and singers from all over the country and internationally. A wide array of traditions, customs and regalia are represented in their dances. Because education is a primary mission for the event, organizers are happy to answer questions about a particular dance, piece of regalia or any of their customs.
Do not touch, please – While questions are welcomed, organizers caution visitors to not handle regalia or take photographs of individuals without their permission.