In some ways, it is hard to believe it's been a year. In other ways — like how far this blog has come — it seems like it has been much longer.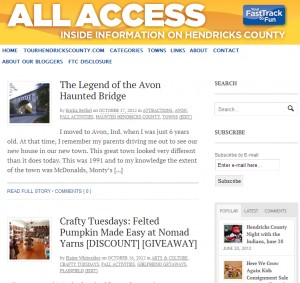 Today, the All Access Hendricks County blog commemorates its one-year anniversary, and I, for one, am celebrating. On Nov. 1, 2011, I introduced you to the blog, and during our first few months, we tried to provide at least three stories a week to promote tourism in
Hendricks County
. It has been a fun ride. Mostly through trial and error, we have grown to realize what you like to read and attempted to come up with innovative ways to provide that content. In June, we hired six part-time bloggers who became an integral part of what we do and upped our offerings to about a story daily. Those talented writers also have provided the kind of insider knowledge you can only get here.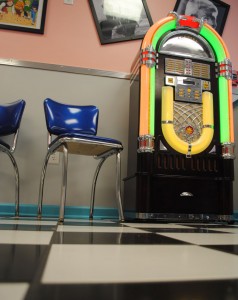 We plan to build upon what we've started for an even better second year. But for now let's celebrate this first year with a look back at the Top 10 most popular stories that graced our blog site. To read each story in its entirety, simply click on its headline.
I want to take this final opportunity to thank all of our loyal readers, industry partners and Hendricks County visitors who make tourism and this blog so popular. I personally can't wait to find out what our second year holds as we continue to provide you the best insider information about Hendricks County tourism. Please, stay tuned and share our site with your friends, family and other potential visitors.