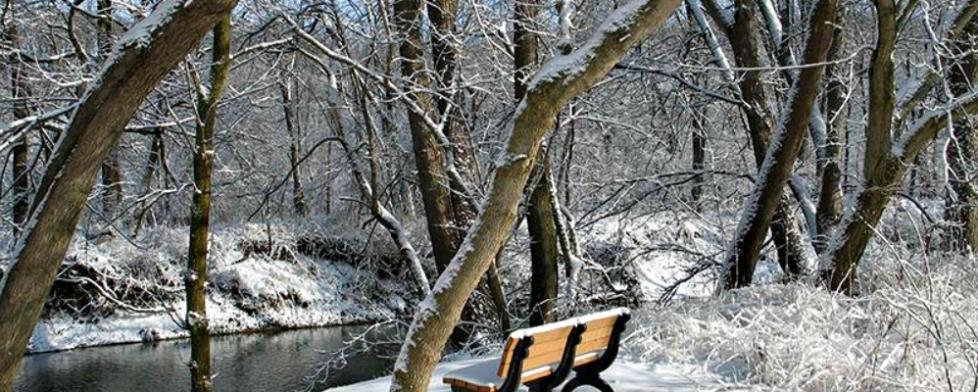 I don't know about you, but I get cabin fever something fierce during the winter months. I like to be outdoors, so I keep Visit Hendricks County's Outdoor Recreation Events Calendar on speed-dial, so to speak. That calendar, combined with my own knowledge of area events due to my employment with Hendricks County Parks & Recreation, led me to come up with a list of my Top 10 outdoor recreation events in Hendricks County over the next few months.
Discover Scuba / Open Water Diver
Alright, I'm cheating right off the bat on this one -- it's not outside. But it's a cool activity that'll get you moving, and I didn't know about it until I was looking at Brownsburg Parks & Recreation's website, so I want to share. If you've ever had the inclination to try scuba diving but aren't sure the sport is for you, test it out at a two-hour Discover Scuba course being held at Brownsburg High School on Jan. 14.  
Ready for a little more advanced scuba training? Try the Open Water Diver courses at Brownsburg High School on Feb. 11 and March 4. For more information, click here.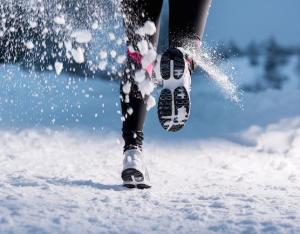 Resolution XC
Did you make a New Year's resolution to get fit? Well, there's no time like the present. Get on out to Washington Township Park in Avon and tackle the Resolution XC 5K on Jan. 21.
This is the third leg of the Indy Winter XC Series, but even if you didn't run in the Angry Turkey XC or the Dirty Santa XC, you can still grit it out in the Resolution XC and earn yourself a medal.
Winter Tree ID
For some of us, knowing the difference between an oak tree and a tulip tree is easy...just look at the leaves, right? Without leaves to rely on, however, tree identification can become much more difficult.
Hike some trails at Sodalis Nature Park in Plainfield on Jan. 28 at 11 a.m. to learn identifying tools and tricks from a Park Naturalist during the Winter Tree ID event. This program is free to attend!
Who's Hiding Under the Snow?
Sometimes we forget who's hiding underground in our wintry world. How do fish, frogs, and turtles survive beneath pond ice? How many cold-weather burrows are just below our feet?
Come out to McCloud Nature Park near North Salem on Jan. 28 at 2 p.m. to learn about the overwintering adaptations of some of Indiana's native animals during the free Who's Hiding Under the Snow? program.
Frosty Feet 5K
Who's ready to stretch those legs and shed some of those holiday pounds? Make sure the Frost Feet 5K is on your calendar for Feb. 4. Hosted by Plainfield Parks & Recreation, this event utilizes parks and trails in Plainfield to get that blood pumping.
Sodalis is a Bat?
Sodalis Nature Park in Plainfield is named for the federally endangered Myotis sodalis -- or, for those who don't speak Latin on a daily basis, the Indiana bat.
Join a Park Naturalist at Sodalis Nature Park on Feb. 18 at 11 a.m. for the free Sodalis is a Bat? program to learn about bat behavior and hibernation. You'll also go on a hike on the Bat Haven trail to look for evidence of human attempts to provide homes for bats. (Don't worry -- no hibernating bats will be disturbed.)
Plainfield Spring Fling 5K & 10K
By the time the Plainfield Spring Fling 5K & 10K rolls around on March 4, spring will be on the horizon. Getting out for some exercise at the Richard A. Carlucci Recreation and Aquatic Center in Plainfield is a great way to get a jump start on spring training for the heart of the race season!
By participating in this race, you're also benefiting the Plainfield High School Fellowship of Christian Athletes, and anytime you're helping kids, it's a cool event in my book.
Maple Syrup Days
Come out to McCloud Nature Park on March 4 and/or March 11 from 9 a.m. to 4 p.m. each day for a fun, free family-friendly outdoor tradition: Maple Syrup Days. Maple Syrup Days allow visitors a hands-on experience while discovering the rich, delicious history of maple sugaring.
Learn how to tap a tree, watch a demonstration of the process as it used to be done in the pioneer days and take a visit to the Sugar Shack to see how syrup is made today! You can sample 100% all-natural McCloud Maple Syrup (tapped from the maple trees at McCloud!), and purchase a bottle to take home.
Tomahawk Trail Run 8K
Hosted by Danville Parks & Recreation on March 11 at the gorgeous 73-acre Blanton Woods, the Tomahawk Trail Run 8K will challenge runners and walkers over hills and rough terrain. Get some great exercise while enjoying the first signs of spring on this beautiful property.
No Luck Run
Racemaker Productions is hosting its annual No Luck Run at Claddagh Irish Pub in The Shops at Perry Crossing in Plainfield on March 19. Dress up like a leprechaun in celebration of St. Patrick's Day and hit the streets running in a 5K or half-marathon. There is also a half-mile kids' dash. Plus, a portion of every registration goes to Stop Hunger Now, which is really cool.
Project FrogWatch
Okay, I feel badly for sneaking an indoor activity onto this list, so I'll add one more outdoor activity: Project FrogWatch at Sodalis Nature Park on March 18 at 11 a.m. 
Join a Park Naturalist to learn about FrogWatch USA, a nationwide program that encourages families and individuals to learn about their community wetlands. Help conserve amphibians by reporting on the local frogs and toads you see. Your Naturalist will teach you what to look for, how to record your findings, how to submit your reports and more. Afterward, decorate a toad abode to take home! This program is free to attend!
Bundle up, get outside and get some fresh air and exercise during the winter in Hendricks County! There's plenty to do!