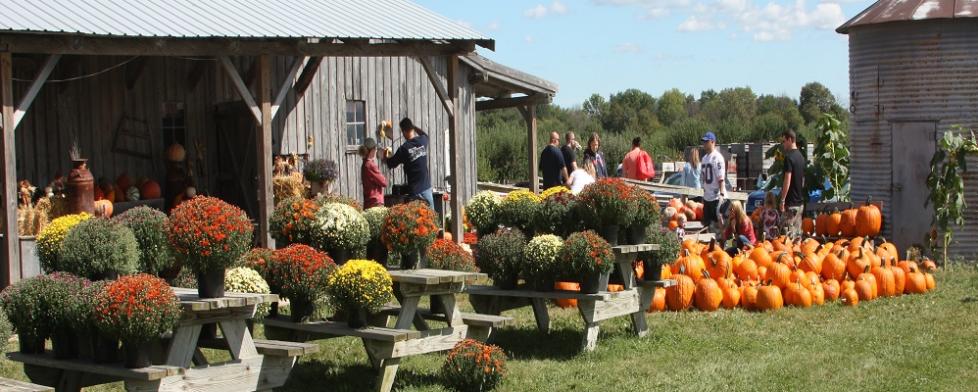 The arrival of fall comes with many opportunities to decorate your home, host family and friends and prepare feasts and serve treats. Whether you're the hostess with the most-ess or a guest in someone else's home, Hendricks County has the perfect spot for you to find that seasonal favorite or that rare find.
Hendricks County Food Finds to Compliment Your Meal
Chateau Thomas Winery is first on my list once I know the menu for the meal. Sometimes I grab a bottle at their Plainfield store for the host gift and other times I'm shopping for my own dinner guests. The Chateau Thomas Reisling pairs well with pumpkin pie and their Moscato is perfect alongside apple pie. When I think turkey dinner, I'm grabbing Pinot Noir or their delicious Zifandel.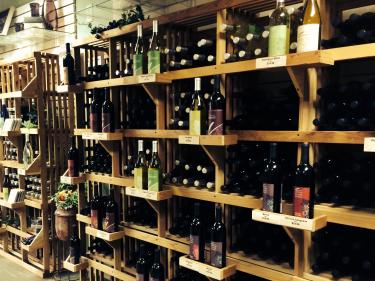 Speaking of pie. The Bread Basket Cafe & Bakery in Danville bakes the best pies around. With bountiful fall flavors like their Harvest Moon with apple, apricot and cranberry, their yummy pumpkin crunch pie, pumpkin cream pie or the traditional pumpkin pie, why waste time in the kitchen trying to compete? You'll win every time you serve one of these pies.
The Olive Leaf at The Shops at Perry Crossing in Plainfield has some of my favorite specialty extra virgin olive oils and aged balsamic vinegars, and you'll find some favorite flavors, too! The knowledgeable staff has great advice on which oils and vinegars will pair best with your menu. Check out their own line of truffles, including a collection of colorful fall leaves and the Caramel Apple Truffle.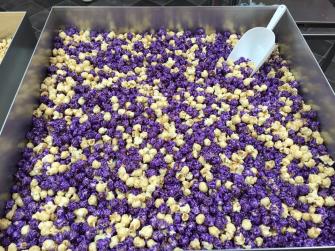 Pumpkin muffins can be a special breakfast favorite or the perfect snack with a cup of coffee. The Beehive in Danville makes their famous pumpkin muffins in house. Topped with buttery pumpkin seeds, pecans and a sweet pumpkin glaze, there's no way anyone can resist these.
Pop-o-licious Popcorn and Candy Store in Brownsburg kicks it up a notch in the fall and winter with some amazing flavors. Pumpkin spice popcorn is flying off the shelves and the freshly popped cheddar caramel is popping out the door daily. But that isn't all, they also have a caramel apple popcorn that is a perfect, colorful dish to serve or bring along to a gathering.
You'll find the best apple cider in Indiana in Danville at Beasley's Orchard. Enjoy a cup as you shop at the local market for homemade and home-grown produce and products including apples, fresh vegetables and jellies. Don't forget to take a gallon home with you.
Places to Find Fall Decor in Hendricks County
Frazee Gardens in Brownsburg is your one-stop shop for pumpkins, gourds and mums. They also have an amazing gift shop filled with other fall favorites that would make anyone's house festive. Check out their workshop schedule if you're interested in upping your game when it comes to fall decor. I found a pumpkin planter workshop that would help me learn some great tips and tricks for incorporating fall into my home garden or for dressing up my front porch. 
If making your own tablescape or mantel decorations sounds like a dream, check out the classes and open studio times offered at uPaint Pottery Studio in Plainfield or Sally Ann's Ceramics in Pittsboro. Personalized pottery pumpkins, candlestick holders and a vase are past favorites that our family has made.
There's no question that fall flowers are great reflections of the changing leaves and works of art in themselves. Garden Gate Gift and Flower Shop in North Salem can whip up the perfect fall arrangement for any occasion.
You'll find everything you need for dressing up your home, your table and your menu, right here in Hendricks County.