One of my favorite ways to celebrate spring and summer is to listen to live music. It doesn't matter if I'm indoors or out (usually outdoors is ideal, though), I love the opportunity to listen to live music. I used to play cello in my school's orchestra, and I had friends in college who played in a band. I spent a lot of time listening to live music. I appreciate most any kind of live music, whether it's a solo singer with an acoustic guitar or a lively band, dancing to their own music.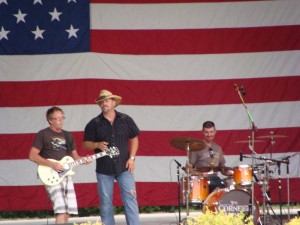 I'm writing dates on my calendar for where and when I can listen to live music in
Hendricks County
, and I thought I would share them with you! Please keep in mind that many establishments below are 21 and over, but there are a handful of events and places where all ages are welcome. Check websites or call to confirm dates and times. Let's sway to the music this spring and summer in Hendricks County.
Avon
Sidelines Sports Pub
, 9283 W. U.S. 36, (317) 273-0199. (Note: Adults 21 and over). Thursday and Friday evenings: DJ plays music. Saturday evenings: Live bands play. Upcoming band: June 3 -- Big Rosco and the Hammers
Washington Township Park
, 435 Whipple Lane, (317) 745-0785. Music in the Park, 7–9 p.m. in the lower level amphitheater.
June 26: Hunny Tung
July 17: Patrick Keller Band
Aug. 21: Heather Michele Chapman & Co.
Brownsburg
A Stone's Throw
, 36 E. Main St., (317) 852-4901. (Note: Adults 21 and over). Live music Friday and Saturday evenings.
B Squared Bar & Grill
, 1420 N. Green St., Suite L, (317) 858-1569 (Note: Adults 21 and over). Bands performing every Saturday at 9 p.m. May through September. Upcoming bands:
May 24: Jack Gibson
May 31: Spontaneous Combustion
June 7: Cosmic Situation
June 14: Wendell Ray
June 21: Guys That Rock
June 28: Chris Stone Trio
Danville
Courthouse Square, Summer Sounds on the Square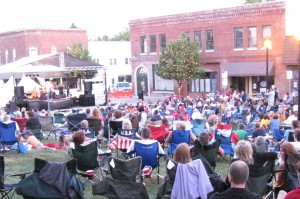 Bring your lawn chair and enjoy live music every 3
rd
Saturday of the month, $5 for adults 21 and over (under 21 free). Gates open at 6:30 p.m., show begins at 7:30 p.m.
June 21: Levi Riggs
July 19: Tad Robinson
Aug. 16: Cari Ray
Sept. 20: Jennie DeVoe
Ellis Park
, 600 E. Main St.
Symphony in the Park -- (All ages welcome) July 10. Bring your blanket and lawn chair and enjoy the wonderful music of the Indianapolis Symphony at the park's outdoor amphitheater. Tickets $18 in advance or $20 at the door.
Danville Jam -- Every Thursday from 6-8 p.m. through Nov. 20 at the Ellis Park Train Station. Local musicians and entertainers perform during Danville Jam. Walk-ups are even encouraged (acoustic instruments only) during this free event.
Plainfield
Chateau Thomas Winery
, 6291 Cambridge Way, (317) 837-9463. Live music now through October. Singer/Songwriter Series (2-4 p.m.)
May 24: Zach Craft
May 31: Tom Crocker
June 7: Rose Perry
June 14: Kolo Bell
June 21: Gus Moon
June 28: Marvin Parish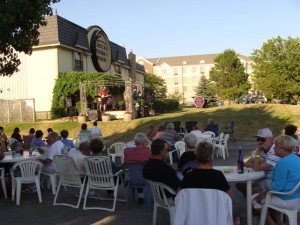 Music on the Veranda Series
(7–10 p.m.)
May 30: Tim Brickley & the Bleeding Hearts
June 6: Gary Applegate
June 13: Chris & the Social Studs
June 20: Marvin Parish Band
June 27: Mojo Gumbo
Claddagh Irish Pub
, 2539 Futura Parkway, Suite 150, (317) 838-9917. Live music from 8–11 p.m. May performances include:
May 23: Jason Burke & Benito
May 28: Benito
May 30: Steve Smith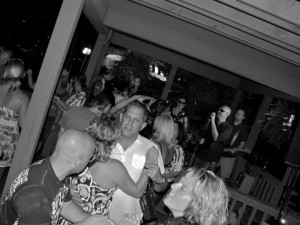 The Coachman Restaurant & Lounge
, 6112 Cambridge Way, (317) 839-4545. Music on the Deck from 8 p.m.-midnight. May dates include:
May 23: Ashley Wilcox & The Cosmos
May 24: American Cheese
May 30: Pack of Chihuahuas
May 31: Big Rosco
Three Pints Brewpub
, 5020 Cambridge Way, (317) 839-1000. Live music 7-9 p.m. every Thursday and 9-11 p.m. Saturday on the patio through the end of June. Some of the performers include: Jason Wells, Old Truck Revival and Bro-Slaw.
Where are your favorite places to hear live music in Hendricks County? Leave a us note in the comments section below.